This fall, NCIS will return for Season 20. However, the fate of Wilmer Valderrama's Agent Nick Torres remains uncertain. Many assumed that Valderrama would leave NCIS after it was announced that he had been cast in the upcoming live-action reboot of Zorro for Disney Branded Television. However, this is not always the case. Valderrama says he's in "conversations" about returning to the military drama for another season.
Wilmer Valderrama, star of 'NCIS,' has wanted to be Zorro since he was a child.
When it was announced that Valderrama had signed on for Disney's Zorro project, he called it "one of the greatest and most exciting moments of my career."
"I've wanted to be Zorro since I was a child, so to work with Walt Disney and help bring him to life, and to develop a Zorro that I can take and ground into our history, but at the same time be adventurous and romantic and everything that we hope that he is, it's going to be a ride of a lifetime," Valderrama told Parade.
But accepting the role of Zorro was more than just a fulfillment of his childhood ambitions. Valderrama said he was "very, very proud" to introduce the character to a new generation. And provide his 14-month-old daughter, Nakano Oceana, with "another example of a man who keeps his word."
Wilmer Valderrama is reportedly having 'conversations' about season 20.
The Zorro project is currently in development, but the release date is unknown. According to Valderrama, he may be able to star in the new Disney series while continuing to play Agent Torres on NCIS for at least another season.
Valderrama confirmed he was in talks with the network to return for NCIS season 20 during a recent PaleyFest event titled "A Salute to the NCIS Universe."
"As of now, we're talking, and I'm hoping to not only return but also to be there for my co-stars." "I love NCIS and what they've given me as a home, and I feel like my time at NCIS isn't over yet," Valderrama explained.
After becoming a father, the 'NCIS' star says he views his career in a new light.
The That's 70's Show alum also revealed that now that he's a father, he's making different career choices. He says he reflected on the roles he's played after seeing his daughter walk for the first time. In addition to the roles he hopes to play in the future. And he reflected on the kind of world he wants his daughter to grow up in.
Celebrated our show alongside the people that make it all possible, the fans! Thank you for coming to see us! It was wonderful to look back and look ahead with you..'NCIS'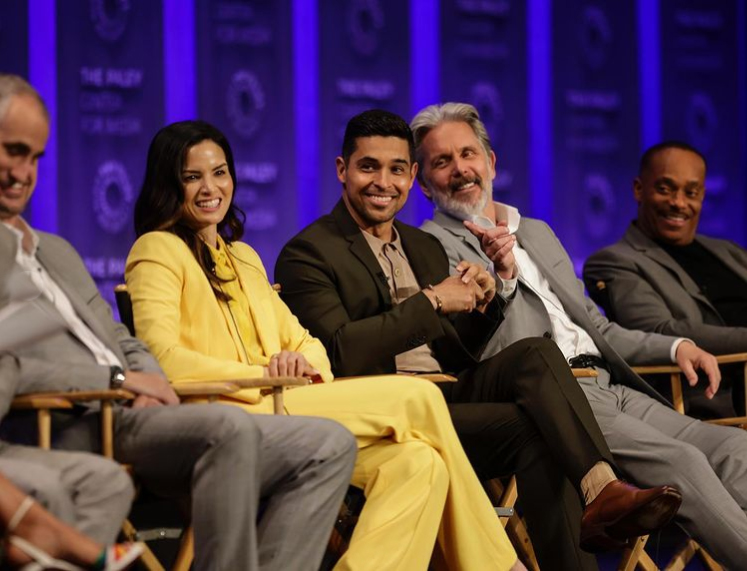 "I want to be in charge of the characters who contribute to where we need to go with content next." I believe that a large part of my next chapter will be spent creating characters in which she can see herself and feel a connection. "I'm hoping that other audiences and young people see that," Valderrama told CBS News.
Related News – Be sure to get some more news when it comes to NCIS.