"D3ad Man Walking" is an NCIS season 4 episode in which Ziva bonds with a dying man, and it's one of the show's most tragic outings.
The season 4 episode "D3ad Man Walking" of NCIS is one of the show's saddest. NCIS got its start as a backdoor pilot during two episodes of the hit legal drama JAG. This introduction to Mark Harmon's – who almost replaced Don Johnson on Miami Vice – Leroy Jethro Gibbs proved popular enough to warrant a standalone NCIS show. Even back then, it took some time for the show to gain traction, but NCIS quickly became one of the most popular procedurals on television.
NCIS was renewed for a twentieth season in March 2022, despite Harmon's departure as Gibbs early in season 19. It's also become a franchise, with the first spinoff, NCIS: Los Angeles, debuting in 2009 and running for 13 seasons so far, and NCIS: New Orleans, starring Quantum Leap's Scott Bakula, running for seven seasons and ending in 2021. The latest shared universe offshoot NCIS: Hawaii has also been renewed for a second season in 2022, indicating that it will continue this run of success.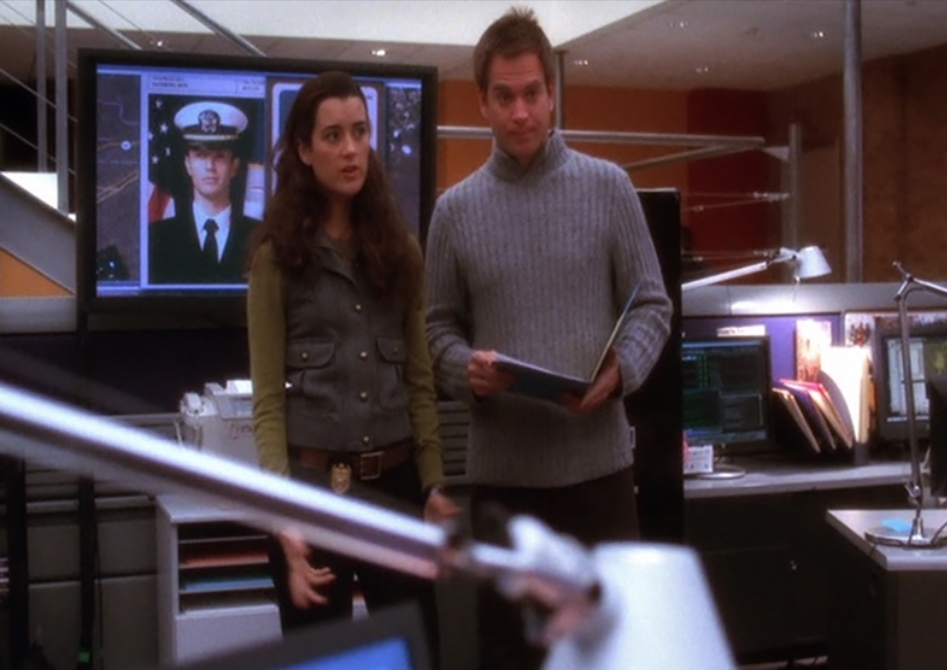 Most of the original cast members from NCIS's early seasons have since left the show, including Cote de Pablo, who played Ziva David. Ziva was considered groundbreaking for being a three-dimensional portrayal of an Israeli character on a major U.S. series, in addition to becoming a fan favorite following her season 3 introduction. She also had a significant role in NCIS' "D3ad Man Walking," which is regarded as one of the show's most moving episodes. The episode begins with a NAVY lieutenant named Roy (Matthew Marsden) requesting assistance from the team in solving his own murd3r. Roy was apparently given a lethal dose of radiation poisoning by someone he works with at the International Atomic Energy Agency.
"D3ad Man Walking" from NCIS – where Harmon almost quit after season 4 – follows the team as they investigate this very DOA-inspired case, but a key subplot sees Ziva and Roy growing closer. Ziva recognizes Roy as the runner who wears an orange beanie on her running route, and they discover they have a lot in common. However, it quickly becomes clear that he will not survive his poisoning, and it is later revealed that a colleague named Holly Stegman poisoned his cigars in order to keep him away from inspecting a specific site. She, on the other hand, only intended to make him sick and is sh0cked to learn that Roy is dying instead.
"D3ad Man Walking" concludes on a bittersweet note as Ziva pays Roy a visit and gives him his orange beanie. They both appear to be mourning a potential romance that will never happen, and it's later revealed that Roy d1ed after this NCIS – where Agent Parker has now replaced Gibbs – episode, while Ziva was occasionally seen wearing his orange beanie. The chemistry between Ziva and Roy, as well as Roy's gentleness, is one of the reasons viewers connected with "D3ad Man Walking," and consider it one of the show's saddest outings. Of course, NCIS is a show full of heartbreaking moments, from Caitlin Todd's sh0cking d3ath to the events of season 10's "Shabbat Shalom," but "D3ad Man Walking" deservingly earns a spot on the list.
Related News – Be sure to get some more news when it comes to NCIS.