NCIS season 19 is coming to an end, but why did Jack Sloane actress Maria Bello leave..?
Over the past two decades, NCIS has seen some beloved fan favorites come and go, including forensic psychologist Jack Sloane (played by Maria Bello). The CBS cop procedural bid her farewell in season 18's The First Day. While some viewers were surprised to see her go, those in the know would have known this was inevitable.
Why did Maria Bello leave her role as Jack Sloane on NCIS..?
Maria Bello had been playing Jack Sloane for three years and had grown to become an important member of the cast.
Her time had come to leave, however, because Bello's contract was only for three years and she chose not to renew it.
Despite the terms of her contract, Bello agreed to return for the first seven episodes of season 18 in order to give her character the proper ending.
While Bello hasn't given a specific reason for leaving, her departure was bittersweet.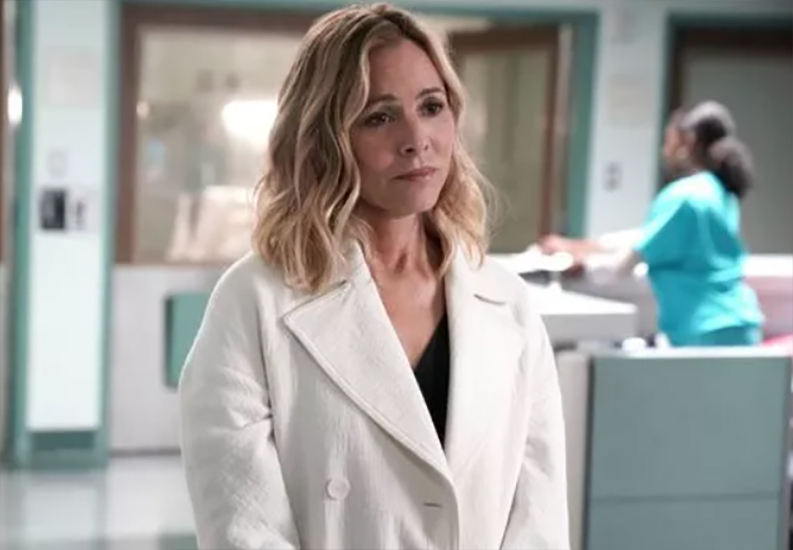 Bello shared photos of herself with the rest of the NCIS cast on Instagram at the time of her departure, writing, "And that's a wrap for Jack Sloane @ncis cbs!!!
"I've learned a lot over the last three and a half years on this journey." I learned about dedication and community.
"I've discovered that the woman I am prefers process to product." I've never worked with a nicer or more giving group of people.
"Though there are plenty of as in our industry, as there are in many others, there isn't one on the set of NCIS, either in front of or behind the camera.
"Only a deeply decent group of people who care more about each other and the world in general than they do about themselves. I understand why, after 18 years, this show is still the most watched in the world – you must all feel our love. Keep an eye out.
"I believe there will be many more years to come. Thank you to all of my NCIS colleagues and fans. I am extremely grateful." (sic)
While the Grown Ups actress did not provide an explanation, her IMDb page shows that she has other projects in the works.
She is currently in post-production as a producer for the upcoming film The Woman King.
In terms of acting, Bello is currently filming a TV series called Beef.
As a result, her departure could be due to other upcoming projects other than the drama.
Sloane left after the team went to Afghanistan for an investigation in season 18.
She decided to stay, much to the surprise of Agent Leroy Gibbs (Mark Harmon), in order to help the girls in need in the area.
She and Gibbs had been flirting for a few years, but it hadn't progressed beyond the level of colleagues.
But, as they said their final goodbyes, Sloane and Gibbs kissed, potentially leaving the door open if Bello ever wanted to make a comeback.
Season 19 is almost finished, with only one more episode to go before it concludes.
Unfortunately, viewers will have to wait another week for this final installment because the drama is taking a one-week break.
When NCIS returns, the season 19 finale will be titled The Brat Pack.
Related News – Be sure to get some more news when it comes to NCIS.