It doesn't get much better for TV fans than seeing a show's former stars return to reprise their fan-favorite roles. For NCIS fans, this was the case in Season 17, with Cote de Pablo making a surprise return as Ziva David for a few episodes. Many viewers are probably wondering if and when we'll see de Pablo's Ziva return to Gibbs, McGee, and the others, and one of the show's producers is keeping hope alive that it'll happen one day, though no one should expect it to become a regular occurrence.
Executive producer Steve Binder spoke with TVLine about the Ziva question, explaining what the thought process has to be in order to consider bringing Cote de Pablo back in future episodes:
'Let's not grab Cote and stick her in,' it'll always be. 'Let's first come up with a story and see if it's something worthy of bringing that character back,' it says.
While many fans would be perfectly content if NCIS writers approached storylines from the opposite direction, with Cote de Pablo's inclusion already assumed, the truth is that any relevant storylines will require far more organic connections to Ziva David in order to convince the creative team to bring the character back into the fold.
Granted, the writers are familiar enough with the character to easily craft a story that would be tailor-made for more Ziva, but they only want to do so if the situation feels more authentic.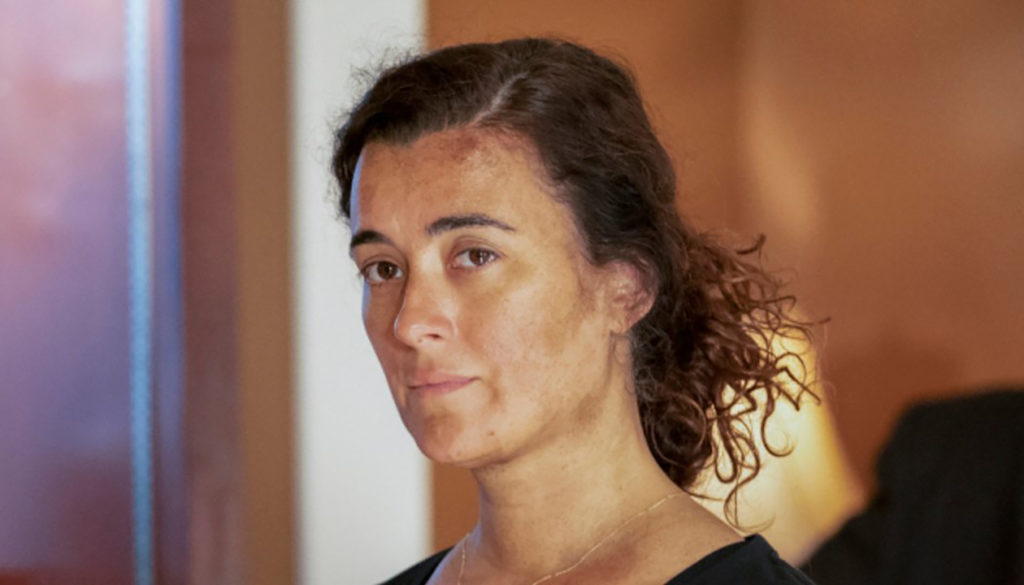 Those hoping that Steve Binder has a Cote de Pablo-sized ace up his sleeve for Season 18 should probably keep their hopes in check until the rumor mill gets going. When asked if there are any story plans in the works, the EP responded as follows:
We've really played all of the cards there are to play [with Ziva], so we don't have any plans right now, but we're always open to it.
As disappointing as that is, Steve Binder asserts that NCIS' producers are always open to considering ideas for how Ziva David could return to the story. Furthermore, it's fantastic that Cote de Pablo enjoyed returning so much that she didn't put a stop to future visits. People, Ziva and Tony's reunion could happen one day!
Despite the absence of Cote de Pablo, NCIS did go back in time for its Season 18 premiere, giving viewers a fun trip back in time for Mark Harmon's Leroy Gibbs. So there are story avenues where the writers can reinsert former characters into the fun, even if someone else ends up playing Ziva in her younger years.
Related News – Be sure to get some more news when it comes to NCIS.