Since late January, there hasn't been a new episode of NCIS. In addition, an episode of Celebrity Big Brother will air in the NCIS time slot on CBS next Monday, February 14. Why did the popular procedural go on hiatus? When will it return for the remainder of Season 19?
Season 19 of 'NCIS' is on hiatus due to the Winter Olympics.
The Winter Olympics, which take place every four years, tend to shake up prime time television programming during the month of February. While NBC and its streaming partner Peacock go all-in on Olympic coverage, the rest of their programming is put on hold.
Meanwhile, rival networks CBS, ABC, and FOX typically broadcast reruns of their prime-time programming rather than new episodes. Alternatively, they will insert special programming in an attempt to capture the attention of viewers.
This year, after airing new episodes on January 24, the entire CBS Monday primetime lineup went on hiatus. CBS Monday nights will feature reruns and special episodes of Celebrity Big Brother and The Price is Right at Night for almost the entire month of February.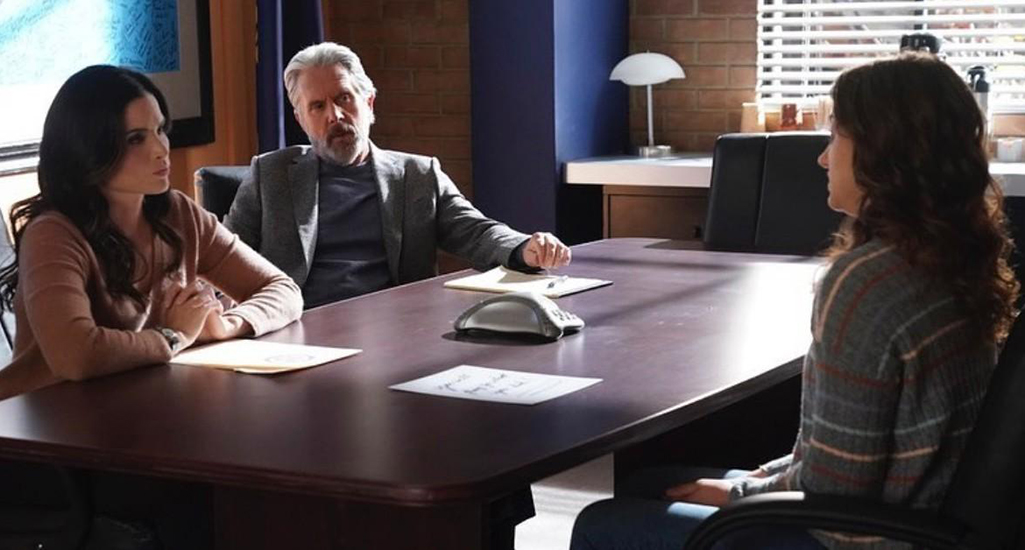 Brian Dietzen has revealed when the rest of season 19 of 'NCIS' will air.
With the last new episode of NCIS airing weeks ago — and it still hasn't returned to the CBS primetime schedule for the month of February — many fans wanted to know when TV's most-watched drama would return.
Some people took to Twitter to ask star Brian Dietzen (Jimmy Palmer), and he revealed a lot of information. NCIS will return with a new episode on Monday, February 28th, according to Dietzen. He also confirmed that the next new episode, titled "The Helpers," will be written by him.
Brian Dietzen's first writing credit will be on the upcoming episode.
Dietzen has been a member of the NCIS cast since the conclusion of Season 1. He began as a recurring character and worked his way up to series regular over the years. Jimmy has progressed from a shy assistant known as the "autopsy gremlin" to the NCIS Chief Medical Examiner in that time.
Dietzen will add another credit to his resume with Season 19, Episode 13 of NCIS. In November, he told fans on Instagram that this was the first episode of NCIS he'd ever written, and he "couldn't be more excited."
Carol Wilson is played again by Meredith Eaton.
Dietzen revealed in a separate Instagram post that the episode he wrote would feature the return of a fan favorite character — immunologist Carol Wilson.
Carol, played by Meredith Eaton, made her first appearance on NCIS in season 7 as an old college friend of Abby Sciuto (Pauley Perrette). She last appeared on NCIS in the season 11 episode "Homesick."
"Every now and then, you get to write something for television." And sometimes that means getting to see friends you haven't seen in a long time," Dietzen wrote in the caption. "I'm so glad you're here, @themereaton!" #NCIS."
When season 19 of 'NCIS' returns, fans will finally get to meet Victoria Palmer.
Dietzen took to Instagram again on February 7 to tease a major character introduction in the next new episode, which will air on CBS. He shared a set photo of himself sitting in a chair with his back to the camera.
A little girl about 7 years old sat in the chair next to him, also facing away from the camera. Her long brown hair was pulled back in a ponytail. She was also dressed in overalls and a striped pink shirt.
"Who's up for meeting Victoria?" Dietzen scribbled in the caption.
Victoria has only been seen once, in the season 12 episode "We Build, We Fight," on the day she was born.
When NCIS returns to CBS on Monday, February 28th, fans will see the return of Carol Wilson and meet Victoria Palmer.
Related News – Be sure to get some more news when it comes to NCIS.