Eric Christian Olsen, star of NCIS: Los Angeles, was caught in an explicit outburst during a blooper while the cast was filming season 13.
After the season 13 finale in May, CBS' hit procedural drama NCIS Los Angeles came to a satisfying conclusion. While fans reflected on the series, executives shared a hilarious blooper reel in which the stars stepped out of character due to a misunderstanding of their lines.
After bosses released a behind-the-scenes blooper reel, fans got an inside look at season 13 filming.
The video was a hilarious compilation of the stars fumbling their lines or becoming distracted while the camera was rolling.
After realizing their error, the actors, including Eric Christian Olsen, made an explicit remark.
The Deeks actor did not fumble his lines, but was met with surprise after an expected sound on set.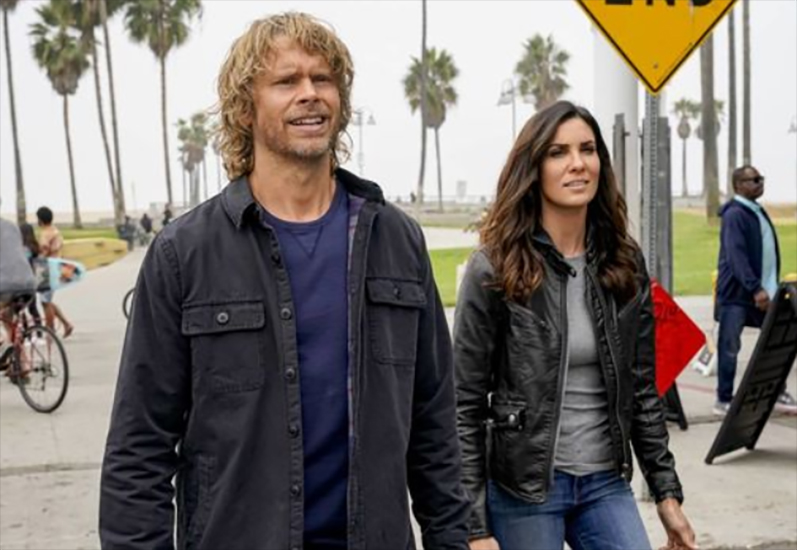 The blooper real from the season 13 DVD, which was posted on the Instagram account @ericchristianolsenfans, featured Deeks and Kensi Blye (played by Daniela Ruah).
The actors read their lines as they prepared for their scene until they were surprised by a loud groan.
"What the actual f**k was that?" Eric asked, breaking character.
Daniela laughed and looked through a monocular before joking, "That was an elephant."
"Sorry, you can't use that, I sounded like someone was mauled by a bear," Eric said as the two laughed.
Daniela tried to imitate the sound by making a loud straining sound.
This reel also featured G Callen (Chris O'Donnell) and Devin Roundtree (Caleb Castille).
The agents approached someone at a desk who didn't hear them arrive because they were wearing headphones.
Callen introduced them both after boldly tapping on the headset to get the guy's attention.
"NCIS, Agent Roundtree, and O'Donnell," Callen said as he held up his ID.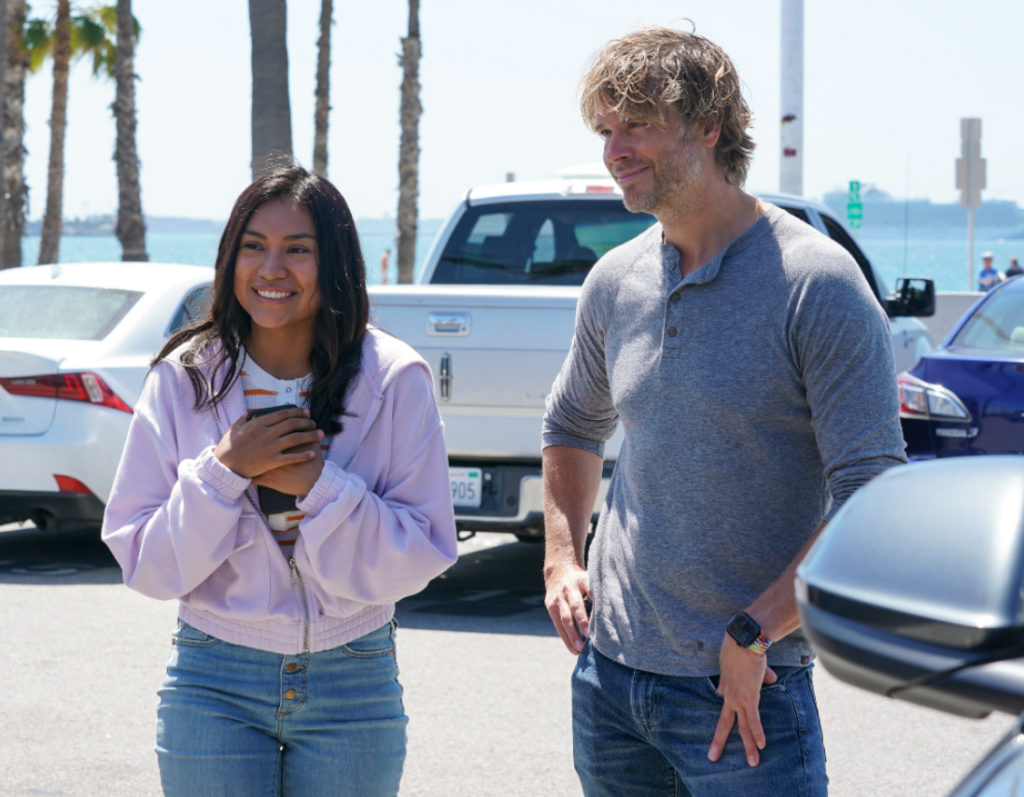 He asked, "O'Donnell?" after realizing he had used his real name instead of his character's name.
The crew behind the scenes burst out laughing as he and Caleb returned to their original location.
Fans were amused by the blooper reel and expressed their gratitude to the cast in the comments section.
"Love the bloopers, thank you so much for posting them," @kathyfink5 said. They should show us more of these. "It's funny, it's funny."
"Looks like they're all having so much fun," another fan, @carolababer, commented.
"Kensi and Deeks are too funny!" commented @greenacres83. These bloopers are hilarious."
Related News – Be sure to get some more news when it comes to NCIS.