Vannessa Lachey, star of NCIS: HAWAII, shared an emotional Instagram post about the moment she was cast as Jane Tennent.
The new NCIS spin-off series will take place in the Hawaiian Islands and will follow a team of Naval Cr1minal Investigators. NCIS Hawaii is set to premiere on CBS later this month, and actress Vanessa Lachey shared her emotional reaction to landing the lead role.
Taking to Instagram, the star posted a video of herself in the car, in a puddle of tears, saying, "I just found out, I got the job!"
"I'm so happy," she said, breaking down in tears.
Vanessa then turned the camera to her 4-year-old son, Phoenix Robert, who was sitting in the backseat, and exclaimed, "We're happy, right?! He has no idea what we're overjoyed about!"
The actress first announced her casting as Special Agent Jane Tennent in April of this year.
Vanessa will be the first female lead in the long-running series, which will be a watershed moment for her.
NCIS premiered on CBS in 2003 and quickly became a fan favorite, starring fan favorite Leroy Jethro Gibbs (Mark Harmon) as the Special Agent in Charge.
The first NCIS spin-off, NCIS Los Angeles, debuted in 2009, with a second in New Orleans following in 2014.
With 18 seasons under her belt, she will become the first woman to be named Special Agent in Charge of NCIS Pearl Harbor.
Vanessa was on her way to her best friend's house in the video, and when she arrived, she was a blubbering mess as she informed her friend.
In between sobs, she exclaimed, "I got the job!" as her friend jumped and exclaimed, "Oh my god!" before continuing to cry and sharing a heartfelt hug.
"I remember the day I got the call 'You got the job!'" she wrote in the caption. I'll never forget it!' Dreams really do come true.
"Our show premieres one week from today, and I'm beyond grateful for this opportunity." "My life has been forever altered," she said.
Vanessa gave fans an insight into her character when her role was first announced in April, saying, "A woman in a male-dominated profession, she's thrived in a system that's pushed back every step of the way through equal parts confidence and strategy."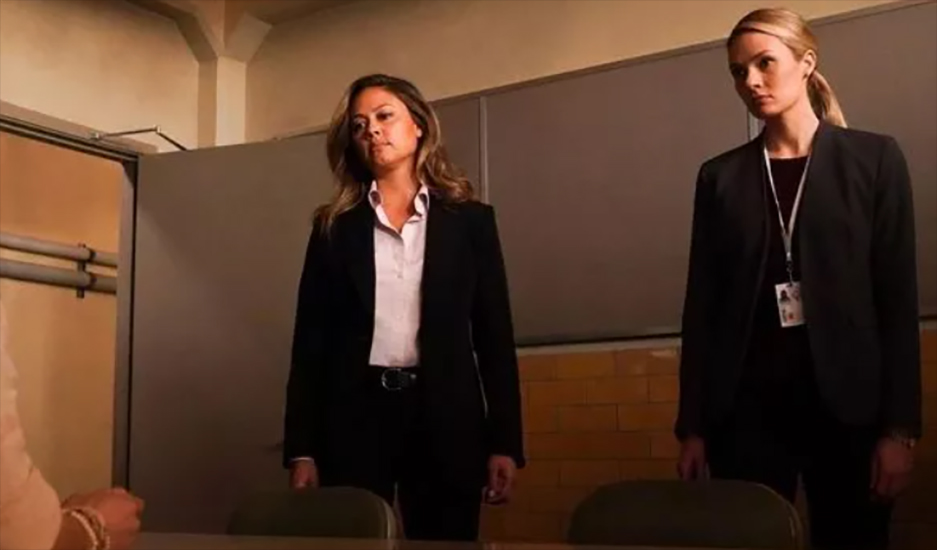 Deadline described her character as follows: "She is also a single mother raising her children on her own, and she must balance her responsibilities to her children and to her country."
In addition to Vanessa, Yasmine Al-Bustami, Tori Anderson, and Jason Antoon will appear in the Hawaii-based cr1me series.
Fans expressed their excitement for the upcoming show in her comment section, with one writing, "I'm Def going to watch the show now (love heart emoji) your reaction, thank you for sharing this part of yourself!"
"This reaction is so pure and beautiful," said another. Congratulations! I am very excited to see your project come to fruition!"
"I can't wait to see you in your new show!" said a third. "Wishing you the best of luck!"
"I'm so happy for you," a fourth admitted, "but you made me cry happy tears."
Fortunately for viewers, a full-length trailer has been released, promising an intense series ahead.
Related News – Be sure to get some more news when it comes to NCIS.