NCIS star Sean Murray believes Mark Harmon's role as former team leader Gibbs could be revived in a future episode of the hit cr1me drama.
For nearly 20 seasons of the long-running CBS drama, Mark Harmon played Special Agent in Charge Leroy Jethro Gibbs. After his sh0cking departure at the start of season 19, his NCIS co-star Sean Murray revealed that they still see each other on set and may be reunited on-screen in an upcoming season.
The long-running NCIS star has finally addressed rumors of Agent Gibbs making a surprise return in the near future.
Mark, the popular primetime drama's lead actor and head agent, decided to leave the series near the end of last year after nearly two years playing Gibbs.
Fans were outraged by the abrupt change in the cast and have been pleading for his return ever since.
Whether it's to return to his main role or just for a cameo, Sean hinted that Mark's return could happen sooner than fans think.
"He does pop in," Tim McGee confirmed of his former colleague.
"I saw him about two weeks ago." So he's present. It's not like he's packed his belongings and left town."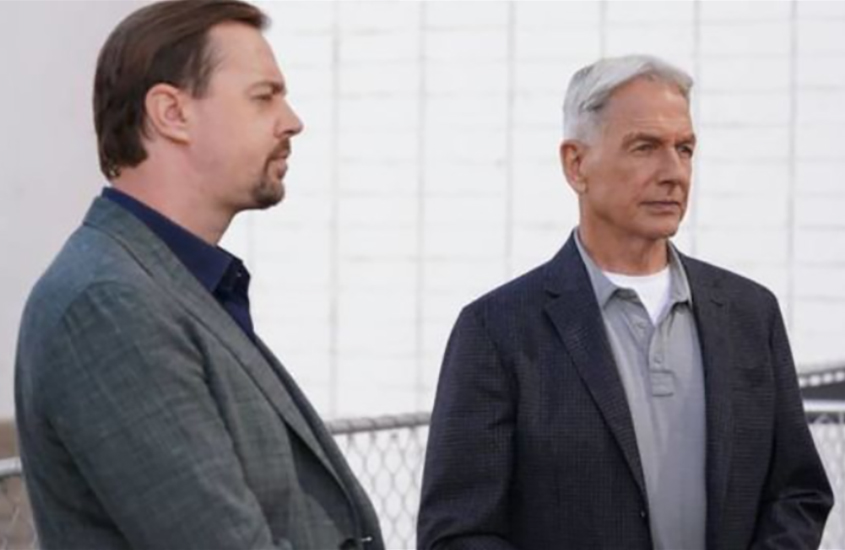 The NCIS veteran has remained on the show as an executive producer, and he has even appeared in the season 19 title sequence despite not appearing in the majority of the episodes.
Given that Mark has continued to visit the series in recent weeks, there's a slim chance that viewers will be able to catch up with Gibbs before the end of the year.
"I'm not saying this just to tease and all that nonsense," Sean continued in a recent interview with Parade.
"I truly believe Gibbs could show up somewhere." That is something I firmly believe is possible."
Thankfully, showrunner Steven D. Binder has left the door open for Gibbs to return, as he was not k1lled off in his final episode.
Rather than going out in a blaze of glory, as some fans may have predicted, Alden Parker, the team's new leader, gives Gibbs a reprieve from his arrest charges (played by Gary Cole).
After being let off the hook for interfering in a case, Gibbs decides to leave law enforcement and start over in Naktok Bay, Alaska.
However, Sean has now opened the door to his colleagues paying him a visit or even luring Gibbs back into the fold with another daring mission.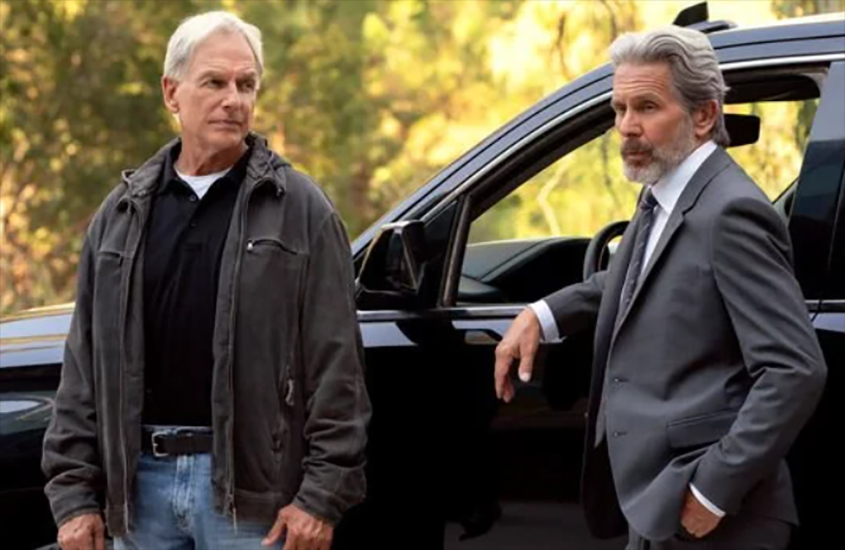 Sean has also hinted that another co-star, Michael Weatherly, might reprise his fan-favorite role as Agent Anthony DiNozzo in the future.
"I talk to Michael all the time, so we joke about it sometimes," he admitted.
Michael recently wrapped production on his post-NCIS series, Bull, so speculation about his potential return to his star-making role as the wise-cracking agent has been rampant.
For the time being, however, Sean's focus is squarely on the current season, which has been admirably led by Mark's replacement Gary for the past few months.
"I think Gary is kicking all kinds of a**," Sean added. It's fantastic.
"I remember being very excited when Binder told me a year and a half ago that Gary was going to be joining us."
There are only a few episodes left before the current season of NCIS concludes, but the already confirmed 20th installment could be the ideal time to bring back some familiar faces.
Related News – Be sure to get some more news when it comes to NCIS.