Military cop drama NCIS has now been on the air for 408 episodes across 18 seasons, and it's inspired multiple spinoffs. Given the enduring, massive popularity of the series, it's unlikely to slow down any time soon. That said, keeping the series compelling for such a long time has meant that its cast has virtually always been in flux. Michael Weatherly, Pauley Perrette, and Cote de Pablo are among a number of NCIS actors who left the series at one point or another. Mark Harmon, who plays arguably the face of the show as Sergeant Leroy Jethro Gibbs, is the latest who's rumored to be leaving NCIS for good.
On the other hand, NCIS periodically adds new characters to the mix, often in the wake of notable departures. Season 14, for example, which is widely regarded as the worst season by fans, introduced Nick Torres (Wilmer Valderrama) and Alexandra Quinn (Jennifer Esposito) to step into the vacuum left by the departure of Michael Weatherly. As it turns out, one such addition to the NCIS cast was initially intended to be on a single episode before the character ultimately ended up returning in subsequent episodes and seasons.
Brian Dietzen's big break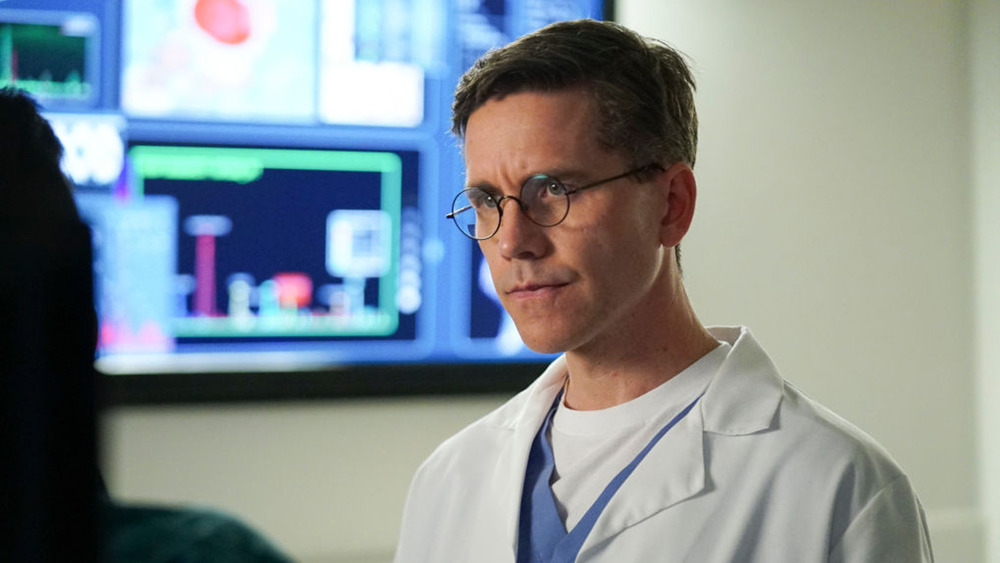 Dr. Jimmy Palmer (Brian Dietzen) was a very early addition to the cast of NCIS, first appearing in the 21st episode of season 1. Dr. Palmer first worked as an assistant to medical examiner Ducky before taking over his position in season 16. Dr. Palmer, therefore, has been a key presence on the show for a long time now. However, Dietzen revealed in an interview that his appearance in season 1 was originally supposed to be limited to one episode.
As Dietzen explained, he made a few risky character choices when trying out for the role, given that he felt he had little to lose with the single-episode acting gig. The producers, it turned out, liked those choices. His strong interpretation of Dr. Jimmy Palmer convinced them to write the character into the series moving forward. Dr. Palmer has become so prominent, in fact, that some episodes, like season 14's "Keep Going," feature him as the main character.
Dietzen explained that, had he known Dr. Palmer would become a regular on NCIS, his audition would've been considerably more restrained — and he believes he wouldn't have landed the part. So, not only is the Dr. Palmer we know today a version of the character defined by some big acting choices early on, but his very presence throughout the series is a result of a single career-defining performance by Dietzen.
Related News – Be sure to get some more news when it comes to NCIS.