Sometimes it can be tough to get a baby to stop crying. One person who knows this all too well is NCIS: Los Angeles star Eric Christian Olsen. Here's the hilarious story of how LL Cool J stopped Olsen's baby from crying.
How many children does Eric Christian Olsen have?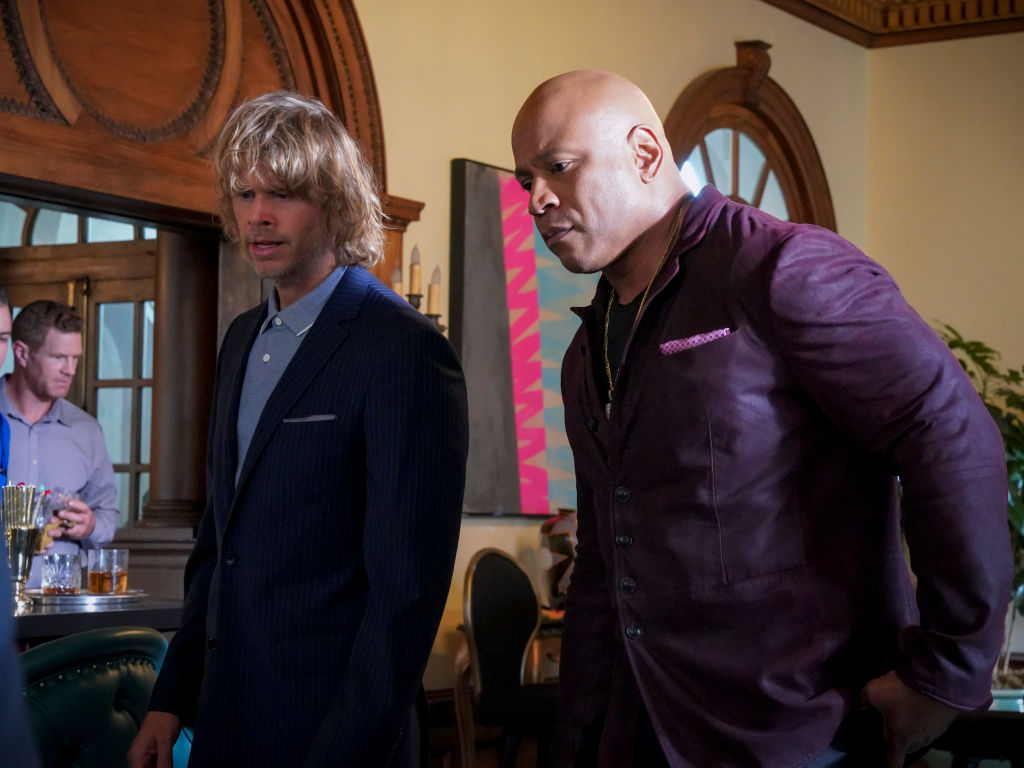 Eric Christian Olsen and his wife, Sarah Wright, have two children together and a baby on the way. Olsen and Wright recently announced they are expecting their third child. They have a daughter named Esmé Olivia and a son named Wyatt Oliver. Wright hinted on Instagram that she suffered a loss before their third baby.
"Grateful for our rainbow baby growing, kicking and filling our days with light," wrote Wright on Instagram. "Due end of summer." Olsen also made an announcement on his Instagram account, posting, "Yeah, this seems like the perfect time to have another baby."
How LL Cool J stopped Eric Christian Olsen's baby from crying
Olsen and his NCIS LA cast mates attended a housewarming party hosted by Daniela Ruah. At one point, Wyatt began crying and Olsen had a tough time calming him down. He told the hosts of The Talk he held the baby and bounced up and down, hoping that would soothe him. However, Olsen had no luck with his attempts. Later on, LL Cool J steps in to save the day. Here's the hilarious story Olsen told the hosts of The Talk:
One time I was at [Daniela's] housewarming party and it was the witching hour, so Wyatt was crying and I was in the back room. You know the dance you do with the baby? Just [bouncing up and down] for like an hour? The baby was crying his eyes out and LL walks in and goes, 'It's all love baby, it's all love.' The baby stops crying. And I was like, 'What? Come back!' And my wife, Sarah, is like, 'That was amazing.'
Eric Christian Olsen's wife gave birth to some pretty large babies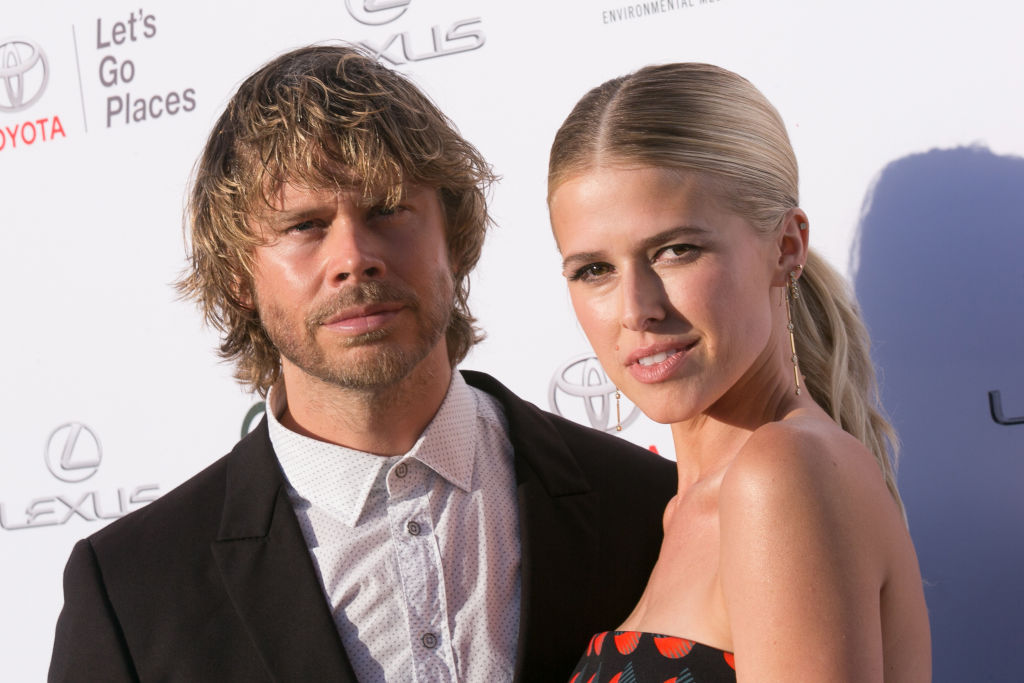 During an interview with The Tot, Wright discussed her life as a mother and actress. She mentioned that both of her children were very large when they were born. Wright says she gave birth to her eldest child, Wyatt, at home. She was in active labor for a whopping 17 hours. "In the end, my midwife had to flip me over on all fours to loosen his shoulders and get Wyatt out," Wright told The Tot. "He was 9.8 pounds and just couldn't get through."
Wright told the publication she's happy that she experienced a home birth with her son. "I'm so grateful to have had that experience with [Wyatt]," she said. Wright decided to have her second child in a hospital. This time, the labor and delivery time was a lot sorter. The actress says it took about two hours.
"It worked out beautifully," says Wright. "I labored through the night, relaxing in the bath, eating grilled cheese sandwiches and drinking a little wine." However, things weren't completely comfortable for her because her baby was 11 pounds. "Boy, did I feel that!" joked Wright.