GAUNT NCIS star Mark Harmon is haunted by a heart attack nightmare, and worried friends believe the former UCLA quarterback is nearing the end of his life! According to a top weight loss expert, the once-stout 6-foot-1 college football star, who plowed through linebackers for nearly 1,000 yards over two seasons in the 1970s, has lost at least 20 pounds and dropped to 157.
According to sources, the 65-year-old actor, who plays Navy Special Agent Jethro Gibbs, has become reclusive and rarely leaves his home, and is now a shadow of his former buff self.
"Mark appears to have wasted away!" exclaims a source close to the actor. "And he appears to have much less energy. When he isn't working, he spends a lot of time inside his house."
A concerned friend writes: "It's extremely unusual for him. He's always been a very active and athletic person. Friends are very worried!"
Mark Harmon is seen with his two dogs outside his Los Angeles home. A delivery man handed the 'NSCI' star a box.
According to a source who recently saw the actor greeting a deliveryman outside his L.A. home, "Mark seemed surprisingly frail." He was struggling with a 'Meet the Butchers' box to hand over to a delivery driver.
"He didn't appear well. He didn't resemble his TV character. He hadn't been photographed in over 250 days!"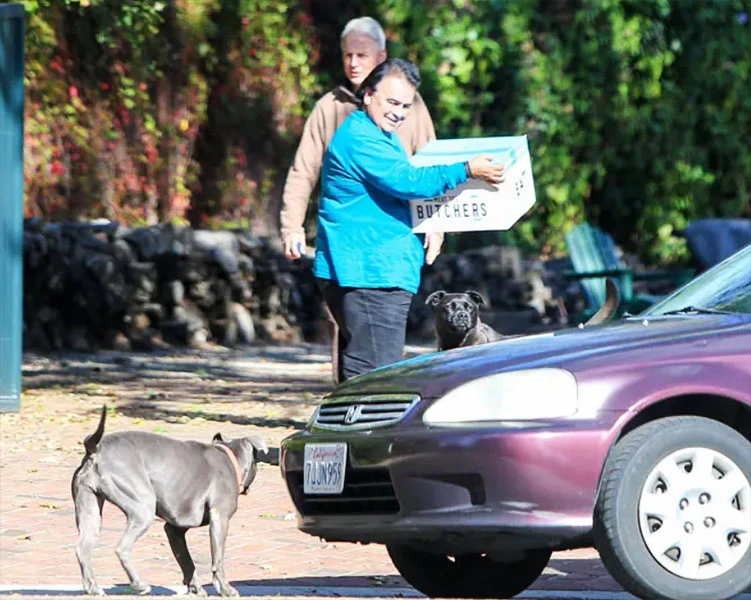 Although Mark's rep denies there is anything wrong with his health or spirits, sources say the star has reason to believe he will d1e young, much like his famous sportscaster father, Tom Harmon, who was also a college football star legend. Tom, a Heisman Trophy-winning Michigan running back and World War II hero, d1ed of a heart attack in March 1990 after winning a golf tournament at Bel-Air Country Club in Los Angeles. "Given Mark's family history, I'm afraid it's just a matter of time," an insider says.
"Losing his father in an instant, when he appeared to be in perfect health, continues to rattle him to this day. I wouldn't be surprised if he believes he will d1e soon from heart disease, just like his father!"
According to Dr. Stuart Fischer, author of the Park Avenue Diet and a New York internist, "genetics plays a small role in the prevalence of heart disease." Obesity and diabetes are far more significant risk factors." Nonetheless, Fischer, who has not seen the actor, advises him to "have a stress test."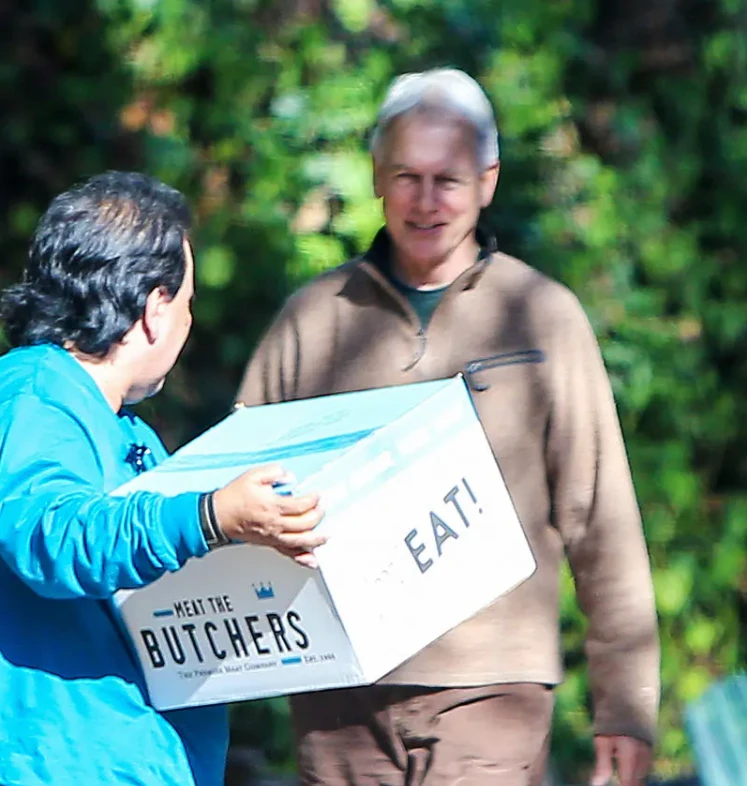 Mark was also taken aback in late September when NCIS creator Gary Glasberg d1ed in his sleep in his Los Angeles home. He had only been 50 years old. "It came out of nowhere," says one source. "Mark is now considering retirement."
According to sources, Mark, father of sons Sean, 28, and Ty, 24, with wife Pam Dawber, 65, who starred with Robin Williams on Mork & Mindy, will likely retire after the 15th season of NCIS. "Gary's untimely d3ath shook Mark to his core," an NCIS source says. "Not long after, Mark discussed it with his wife Pam and vowed to seriously consider making the following season his final!"
Meanwhile, a news website recently reported on the widespread speculation that Harmon will leave the show after the upcoming season. Harmon's fans, according to the site, are "urging him on social media to take some time off," as Harmon "is growing noticeably thin."
"Mark needs to rest and take care of himself before he ends up like his father!" an insider says.
Related News – Be sure to get some more news when it comes to NCIS.