NCIS: Los Angeles returns to CBS on Sunday for an action-packed double-header. Although a sneak peek at the episodes confirms that Kensi Blye and Marty Deeks will not be having a happy marriage.
Marty Deeks (Eric Christian Olsen) and Kensi Blye (Daniela Ruah) have made no secret of their desire to start a family on NCIS Los Angeles in recent seasons. And the husband and wife team haven't ruled out any options, including adoption or fostering, in order to complete their family unit. However, in this weekend's CBS double-bill, the pair will be heartbroken to learn that the possibility of caring for Rosa (Natalia Del Riego) will seemingly fall apart.
Rosa and Kensi first met when they were both put in danger by a mysterious military group during a mission across the Mexican border earlier in the season.
Kensi's maternal instincts kicked in, and she pulled out all the stops to get Rosa to safety in the United States, eventually with the help of Sam Hanna (LL Cool J) and Deeks.
Once across, Kensi was eager to learn more about Rosa and her future, with Deeks revealing that she'd have to go to a federal intake facility to find her relatives in the United States.
But there was a catch: if no one could be found, Rosa might need foster parents, which Kensi certainly considered as she insisted at the time: "We can't let her go back."
Deeks echoed his wife's concerns, telling her that they "weren't going to let that happen" and promising his other half that they'd "stay on top of it."
Fast forward to this weekend's double-bill, Bonafides and Pandora's Box, and Deeks and Kensi are preparing to take the next steps to ensure Rose's safety in their care.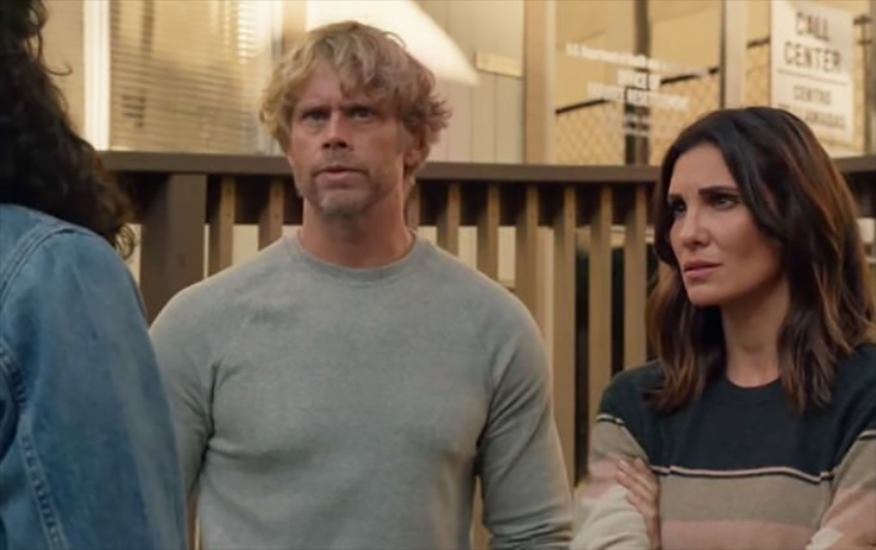 However, a sneak peek at the episode reveals that they will be devastated because Rosa will not be reunited with the two – at least not for the time being.
In the sneak peek, the couple arrives at the facility to meet with Rosa, only to be greeted by a voice from behind them, "Kensi Blye?"
"I'm Elliot Reynolds, Rosa's case manager," explains the employee, played by Christine Horn.
"Hello," an excited Kensi replied. "This is Marty Deeks, my husband. "Is everything all right?"
"Everything is fine, but Rosa isn't here," Elliot says, prompting Deeks to inquire: "Oh, her request was confirmed two weeks ago…"
Kensi's joy quickly turns to anguish as she worriesly asks, "Yeah, where is she?"
"Barstow," Elliot says before revealing the sh0cking news: "We found a distant aunt who lives there." She came to pick her up late last night."
"That's great about the aunt, not the Barstow – because Barstow is… it's beautiful this time of year," Deeks fumbles, unable to hide his own anguish.
Elliot apologizes to the couple, saying, "I meant to call you but I've been slammed." I'm sorry you had to make such a long journey for nothing. "Have a good day."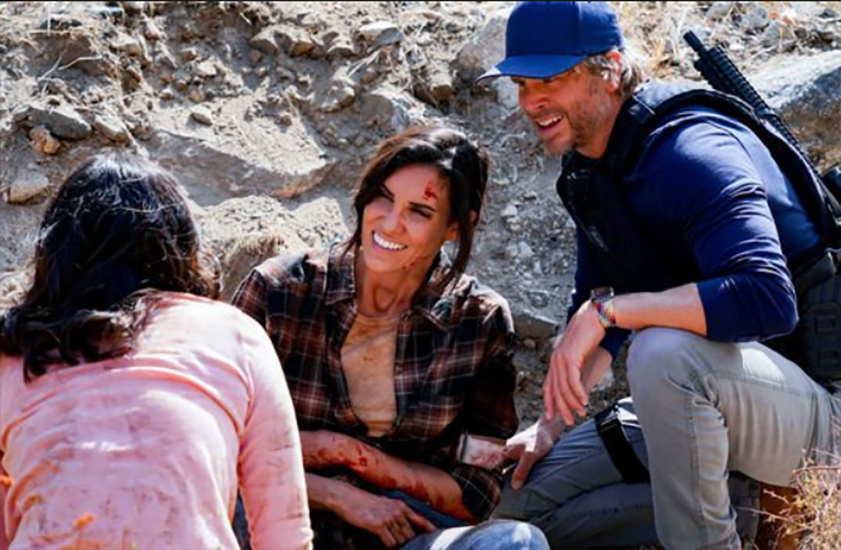 But before Elliot can leave, Kensi needs to be reassured and asks, "Is she going to be okay?"
Elliot tells them bluntly, "These kids have all been through hell."
"They relive every night as they fall asleep, and when they wake up, they explain every horrible detail to us again."
"I can't promise Rosa will be fine, but she's with family and has a strong case for asylum." That's as close to being okay as most of these kids can get.
"I'll tell her you said hello," she says. "Please do," Elliot says, as a broken Deeks responds.
Will this be the end of Deeks and Kensi's dream of fostering Rosa? How will the couple's family plans fare?
Related News – Be sure to get some more news when it comes to NCIS.