Eric Christian Olsen, star of NCIS: LOS ANGELES, has shared some previously unseen scenes from the show's most recent season, including a candid exchange between Kensi and Acting Operations Manager Nell Jones.
Eric Christian Olsen recently took to Instagram with an exciting exclusive look at some unaired moments from the 12th season of NCIS: Los Angeles. With the popular NCIS spin-off returning to CBS soon, some surprising details about the departure of Intelligence Analyst Nell Jones (played by Renée Felice Smith) have emerged.
In a heartfelt deleted scene from NCIS: LA's latest episode, Nell Jones expresses her concerns about taking over as Operations Manager.
During Hetty Lange's departure, The Analyst took over as the head of the NCIS's west coast branch, succeeding Hetty Lange (Linda Hunt).
Thankfully, Hetty eventually returned, relieving Nell of the burden of managing the entire team.
Their heartfelt reunion eventually led to the acting OM's departure from the squad, as her boyfriend Eric Beale (Barrett Foa) accepted a new business opportunity.
However, an unearthed deleted scene from the most recent season may have allayed some fans' fears about Nell's eventual departure.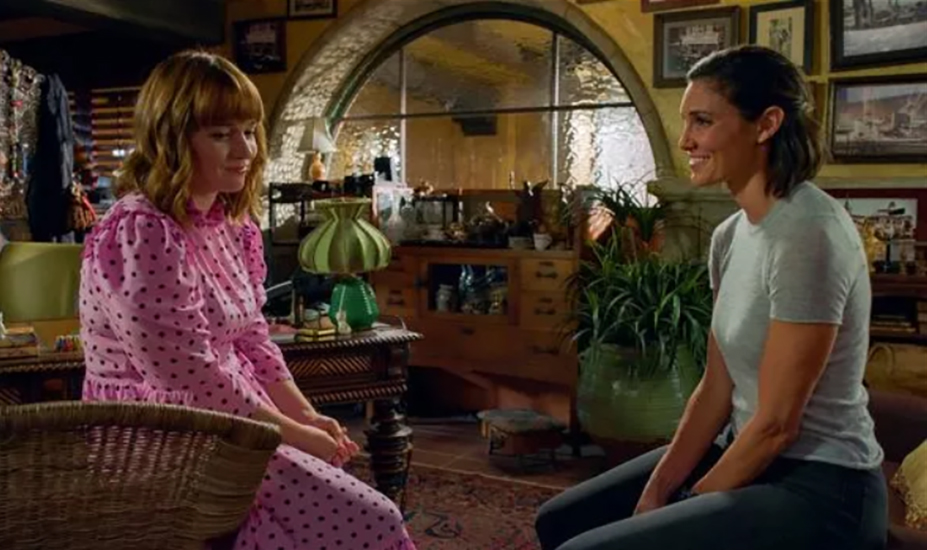 Nell opened up to Kensi Blye (Daniela Ruah) about her concerns after taking on the demanding new role.
Admiral Kilbride (Gerald McRaney) offers Hetty's job to Nell as a permanent position in the 14th episode of season 12, 'The Noble Maidens.'
With time running out to make a final decision, the analyst admitted to Kensi that she wasn't sure if she was ready to take on the responsibilities that came with the job.
"I'm starting to wonder why I picked up the phone when Hetty called," she says to the agent.
Nell then admitted that she felt guilty for thinking such things, as she would never abandon the team.
Nonetheless, she was tempted to abandon NCIS in favor of a mundane office job.
Kensi's surprise revelation that she had had similar thoughts was revealed in the cut extended scene.
"Do you know what I've always wanted?" she inquired of Nell.
"Working as a trail guide. You don't have cell service because you're always outside, riding horses."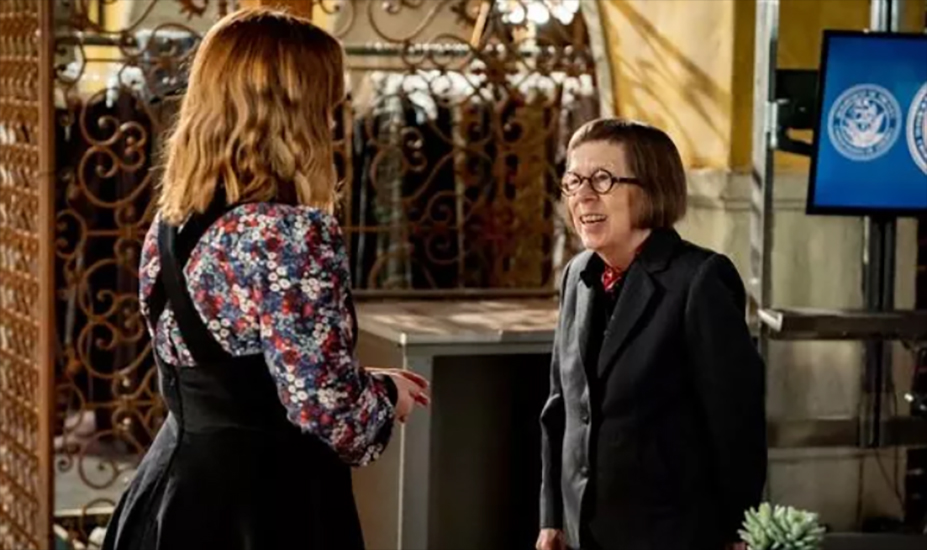 Nell then jokingly suggested that the two go off to "be cowgirls together" as a more wholesome alternative to dealing with the country's most dangerous threats.
Kensi demonstrated that she had given her fantasies careful consideration by naming their fictitious new home the 'Wild Chick Ranch.'
Kensi's daydream was clearly taken more seriously by Hetty's stand-in, who admitted, "wait, seriously, I think I love this."
Unfortunately, Kensi's expression said it all, and one of the show's most enduring agents will be returning for season 13.
Still, Nell got her wish when she bid a tearful farewell to NCIS, though there's still a chance she and Eric will return for guest appearances here and there.
Related News – Be sure to get some more news when it comes to NCIS.