It's worth noting that NCIS may be laying the groundwork for the return of one of the show's favorite characters. Is Abby going to make an appearance on the CBS drama? That's something showrunner Steven D. Binder could be hinting at here. He happened to sit down for a quick question-and-answer session with TV Line.
Binder did mention how the show has had moments that reminded him of Leroy Jethro Gibbs. That, of course, is the character played by longtime series regular Mark Harmon before his departure. Binder would also bring up the Gibbs character in his remarks.
Pauley Perrette of 'NCIS' Discusses Stroke Recovery
"We're always thinking about ways to involve [Gibbs] in a way that doesn't 'rip off the scab' and ruins what I thought was the only fitting send-off for this guy," Binder explained. As NCIS fans are aware, Gibbs is now residing in Alaska. "I'd like to do the same with Abby's character." "I'd like to feel her [presence] a little more," Binder explained. "I thought we were a little slow in doing that, but there are so many moving parts…. But she's still out there fighting the good fight and keeping an eye on us, and she's a part of us and we're a part of her."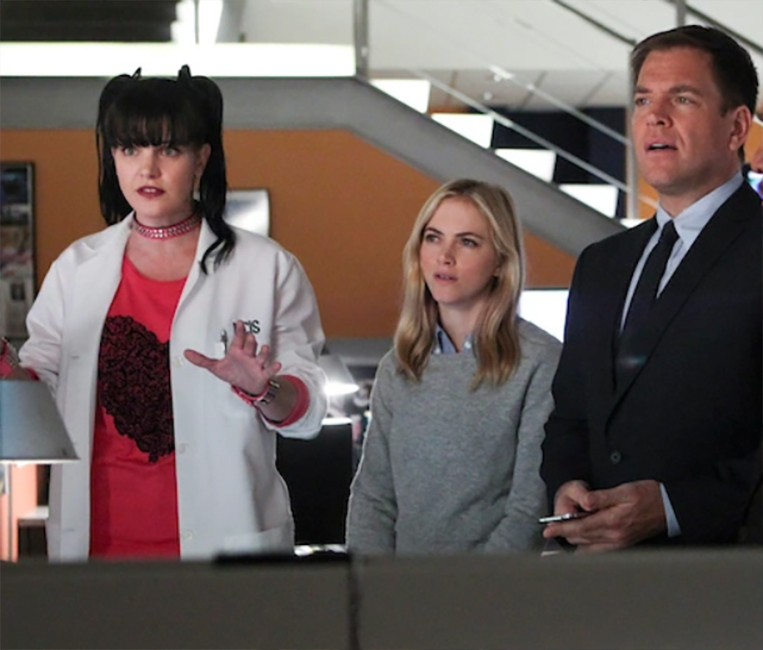 Could this mean a Perrette appearance on the show? She has stated unequivocally that she will never return. Binder never specifically mentioned a Perrette on-camera appearance during his remarks. We were also reminded that Perrette appeared in the CBS sitcom Broke. The show was canceled after only one season. At one point, CBS Entertainment President Kelly Kahl told TV Line that she wanted Perrette to return to the network. "We are very happy to have her back on the air," Kahl said, "and I don't think she would be back with us if she had major concerns."
Perrette, for her part, has largely avoided the spotlight in show business. On social media, the actress has been known to keep fans up to date on various projects. However, Perrette informed the world of a recent update. Perrette announced on Twitter that it has been one year since her stroke. She also discussed her life as a survivor of many different things.
"Hey guys, Oh My God, it's September 2," Perrette said in a video she posted. It's been one year since I had a stroke. And I'm still standing." Perrette would raise her eyebrows to emphasize a point. "I'm still here," she confirmed.
Related News – Be sure to get some more news when it comes to NCIS.