Ducky has appeared in fewer and fewer episodes in recent NCIS seasons, leading viewers to wonder if he will be the next character to leave the show.
Donald "Ducky" Mallard is one of the longest-serving members of the NCIS cast, but he hasn't appeared much in recent seasons. The first chief medical examiner for the Naval Criminal Investigative Service was introduced in the pilot episode of the procedural drama "Yankee White" in 2003. Ducky, played by David McCallum, has appeared in fewer episodes since 2018, prompting viewers to wonder if he will be the next main character to leave NCIS after Leroy Jethro Gibbs (Mark Harmon).
Ducky is well-known for his eccentricities, such as his colorful collection of bow ties and proclivity for communicating with the d3ad while performing autopsies. These one-sided conversations, laced with nostalgia, were amusingly interrupted when Gibbs walked through the autopsy door unannounced during his time as NCIS' M.E. His character's growth has been unexpected at times. As the seasons progress, the backstory of the polite and eccentric scientist is revealed, with certain episodes proving that there is more to Dr. Donald Mallard than meets the eye—so much so that it is difficult to imagine NCIS without both Gibbs and Ducky.
Ducky's arc in season 6, episode 16, "Broken Bird," dates back to when he was a member of the Royal Army Medical Corps. The story follows Ducky's 1980 trip to an Afghanistan refugee camp, where he was later charged with war crimes due to his inadvertent association with a torturous CIA interrogator.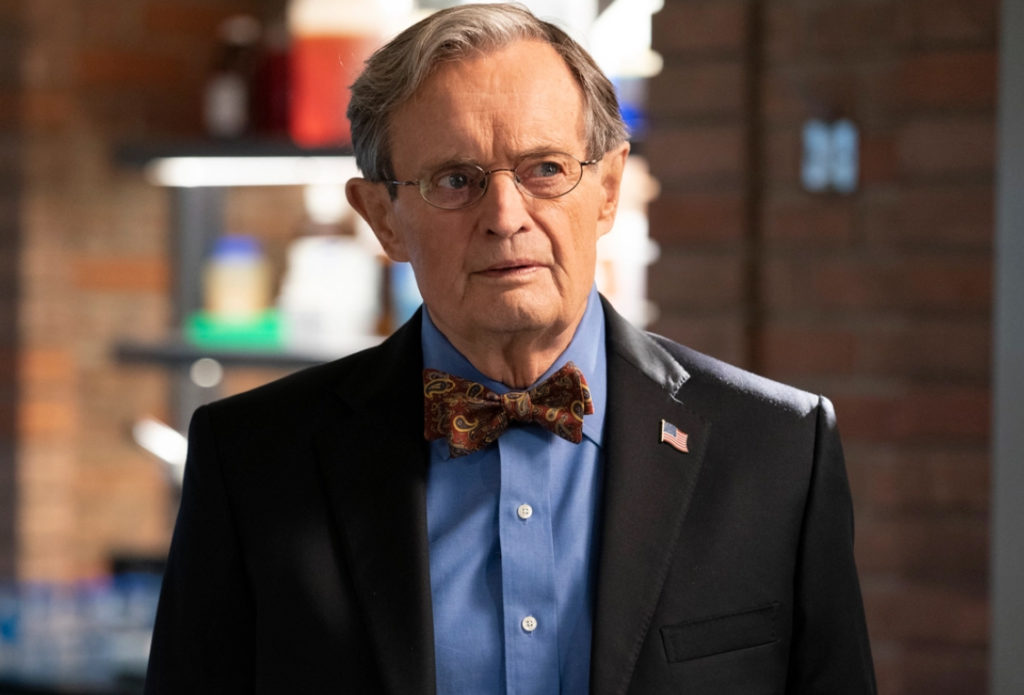 As things stand, Ducky will remain at NCIS, albeit in a limited capacity. Ducky left his role as M.E. to become NCIS historian in season 15, with his autopsy colleague Jimmy Palmer (Brian Dietzen) taking his place. Ducky's appearances have dwindled since then, prompting speculation about whether he will appear in future seasons and how his exit might look if he does—a proper retirement or a sh0cking on-screen d3ath, like Caitlin Todd's. Ducky is a father figure to the other characters. Ducky returned to autopsy to assist Palmer shortly after Gibbs' departure in season 19, episode 5, "Face the Strange," leading to a touching scene in which Palmer begs Ducky to stay a little longer.
Regarding Ducky's new role, David explained that appearing in fewer episodes will allow him to spend more time with his family, which includes his wife, children, six grandchildren, and their cat, Nickie. "I am delighted to announce that I have reached an agreement with CBS for Dr. Donald Mallard to remain with NCIS for Season 16," he said. Once again, the schedule will be constrained. That arrangement will allow me to spend more time with Katherine, our children, our six grandchildren, and Nickie" (via Facebook). It's understandable that he'd want to slow down his pace and take a back seat to all the on-screen NCIS autopsy d3ad bodies.
David, who rose to fame in the 1960s as secret agent Illya Kuryakin in the TV series The Man from U.N.C.L.E., is no longer as young as he once was at the age of 88. It's unlikely that he'll make more appearances on NCIS. For the time being, viewers can enjoy Ducky's appearances, but his future at NCIS is anything but certain, as is that of the rest of the cast. When Ducky finally hangs up his NCIS hat, his exit will undoubtedly be appropriately marked, complete with a guest appearance from Gibbs. Ducky and Gibbs have a long history, and it would be fitting for the show to give Ducky his perfect legacy, just like Gibbs.
Related News – Be sure to get some more news when it comes to NCIS.