NCIS‌ ‌season‌ ‌17‌ ‌saw‌ ‌the‌ ‌return‌ ‌of‌ ‌Cote‌ ‌de‌ ‌Pablo‌ ‌as‌ ‌beloved‌ ‌character‌ ‌Ziva‌ ‌David in the CBS series.‌ ‌But,‌ ‌what‌ ‌was‌ ‌her‌ ‌unique‌ ‌inspiration‌ ‌for‌ ‌her‌ ‌role?‌ ‌
NCIS‌ ‌fans‌ ‌were‌ ‌delighted‌ ‌when‌ ‌Ziva‌ ‌David‌ ‌(played‌ ‌by‌ ‌Cote‌ ‌de‌ ‌Pablo)‌ ‌made‌ ‌a‌ ‌dramatic‌ ‌return‌ ‌to‌ ‌the‌ ‌hit‌ ‌CBS‌ ‌series‌ ‌in‌ ‌season‌ ‌17.‌ ‌The‌ ‌character‌ ‌has‌ ‌been‌ ‌much-loved‌ ‌ever‌ ‌since‌ ‌she‌ ‌was‌ ‌first‌ ‌introduced‌ ‌back‌ ‌in‌ ‌season‌ ‌three,‌ ‌but‌ ‌viewers‌ ‌might‌ ‌not‌ ‌know‌ ‌what‌ ‌inspiration‌ ‌de‌ ‌Pablo‌ ‌uses‌ ‌for‌ ‌her‌ ‌role.‌ ‌ ‌
What‌ ‌was‌ ‌Cote‌ ‌de‌ ‌Pablo's‌ ‌unique‌ ‌inspiration‌ ‌for‌ ‌Ziva‌ ‌David?‌
‌Ziva‌ ‌was‌ ‌first‌ ‌introduced‌ ‌to‌ ‌the‌ ‌world‌ ‌of‌ ‌NCIS‌ ‌in‌ ‌the‌ ‌season‌ ‌three‌ ‌premiere‌ ‌after‌ ‌Kate‌ ‌Todd‌ ‌(Sasha‌ ‌Alexander)‌ ‌was‌ ‌killed‌ ‌off.‌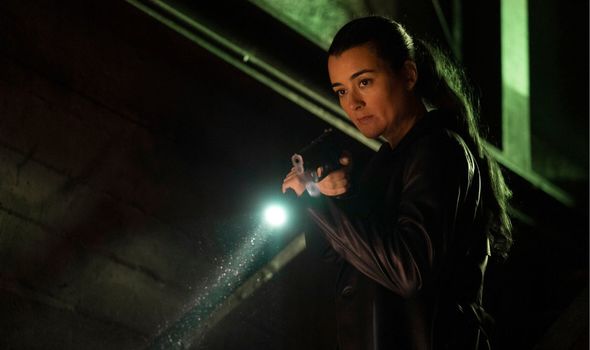 Initially‌ ‌brought in‌ ‌after‌ ‌her‌ ‌half-brother‌ ‌Ari‌ ‌Haswari‌ ‌(Rudolf‌ ‌Martin)‌ ‌had‌ ‌killed‌ ‌Todd,‌ ‌Ziva‌ ‌soon‌ ‌went‌ ‌on‌ ‌to‌ ‌become‌ ‌a‌ ‌key‌ ‌part‌ ‌of‌ ‌the‌ ‌team.‌
Along‌ ‌with‌ ‌aiding‌ ‌on‌ ‌missions‌ ‌and‌ ‌solving‌ ‌crimes,‌ ‌she‌ ‌was‌ ‌also‌ ‌part‌ ‌of‌ ‌the‌ ‌biggest‌ ‌romantic‌ ‌storyline‌ ‌on‌ ‌the‌ ‌show‌ ‌so‌ ‌far‌ ‌along‌ ‌with‌ ‌Tony‌ ‌DiNozzo‌ ‌(Michael‌ ‌Weatherly).‌
She‌ ‌left‌ ‌the‌ ‌show‌ ‌in‌ ‌season‌ ‌11‌ ‌when‌ ‌Ziva‌ ‌was‌ ‌seemingly‌ ‌killed‌ ‌off‌ ‌but‌ ‌did‌ ‌make‌ ‌a‌ ‌return‌ ‌at‌ ‌the‌ ‌end‌ ‌of‌ ‌season‌ ‌16.‌ ‌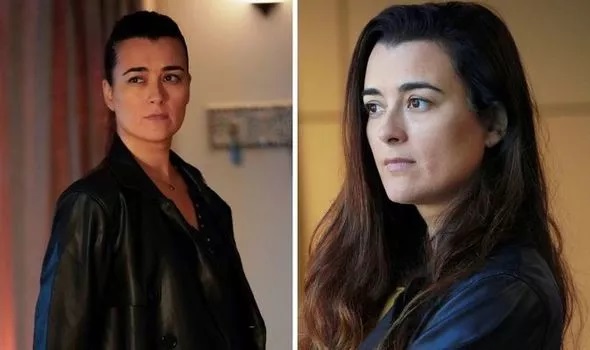 Ahead‌ ‌of‌ ‌her‌ ‌return‌ ‌to‌ ‌the‌ ‌show,‌ ‌actor‌ ‌de‌ ‌Pablo‌ ‌opened‌ ‌up‌ ‌about‌ ‌her‌ ‌inspiration‌ ‌for‌ ‌playing‌ ‌the‌ ‌tough‌ ‌role‌ ‌once‌ ‌again.‌ ‌
‌
Speaking‌ ‌with‌ ‌CBSN‌ ‌New‌ ‌York‌ ‌she‌ ‌revealed‌ ‌how‌ ‌she‌ ‌channeled‌ ‌the‌ ‌toughness‌ ‌of‌ ‌the‌ ‌character‌ ‌on‌ ‌the‌ ‌show.‌ ‌
‌
She‌ ‌explained:‌ ‌"I‌ ‌think‌ ‌living‌ ‌in‌ ‌New‌ ‌York‌ ‌did‌ ‌it‌ ‌for‌ ‌me.‌ ‌I‌ ‌still‌ ‌do‌ ‌my‌ ‌own‌ ‌stunts.‌ ‌ ‌‌
"It's‌ ‌not‌ ‌something‌ ‌you're‌ ‌particularly‌ ‌proud‌ ‌of‌ ‌as‌ ‌one‌ ‌gets‌ ‌older‌ ‌you're‌ ‌like,‌ ‌'Am‌ ‌I‌ ‌being‌ ‌smart?‌ ‌What's‌ ‌going‌ ‌on‌ ‌here?'‌ ‌
"But,‌ ‌I‌ ‌think‌ ‌the‌ ‌toughness‌ ‌came‌ ‌from‌ ‌living‌ ‌in‌ ‌New‌ ‌York.‌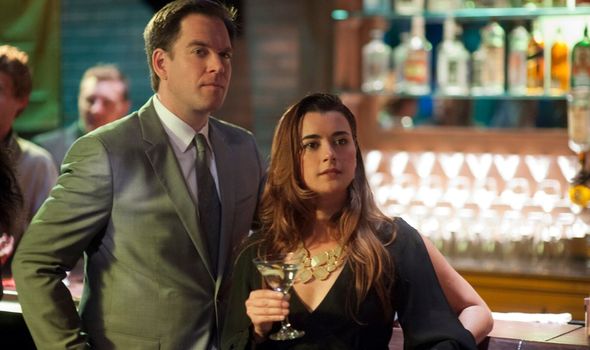 "Living‌ ‌in‌ ‌Brooklyn‌ ‌back‌ ‌when‌ ‌Brooklyn‌ ‌wasn't‌ ‌cool‌ ‌back‌ ‌in‌ ‌the‌ ‌day‌ ‌and‌ ‌having‌ ‌to‌ ‌be‌ ‌tough‌ ‌about‌ ‌a‌ ‌lot‌ ‌of‌ ‌situations.‌ ‌I‌ ‌think‌ ‌that‌ ‌informed‌ ‌the‌ ‌character‌ ‌a‌ ‌little‌ ‌bit."‌ ‌
‌
During‌ ‌the‌ ‌interview,‌ ‌de‌ ‌Pablo‌ ‌also‌ ‌admitted‌ ‌how‌ ‌nervous‌ ‌she‌ ‌had‌ ‌been‌ ‌reprising‌ ‌the‌ ‌iconic‌ ‌role.‌ ‌
‌
She‌ ‌added:‌ ‌"I‌ ‌had‌ ‌no‌ ‌idea‌ ‌if‌ ‌I‌ ‌was‌ ‌going‌ ‌to‌ ‌be‌ ‌able‌ ‌to‌ ‌do‌ ‌it‌ ‌again,‌ ‌you‌ ‌always‌ ‌have‌ ‌these‌ ‌doubts‌ ‌when‌ ‌you're‌ ‌disconnected‌ ‌from‌ ‌something‌ ‌for‌ ‌a‌ ‌long‌ ‌period‌ ‌of‌ ‌time.‌ ‌
‌
"I‌ ‌remember‌ ‌going‌ ‌back‌ ‌to‌ ‌set‌ ‌being‌ ‌a‌ ‌little‌ ‌jittery,‌ ‌a‌ ‌little‌ ‌nervous.‌ ‌ ‌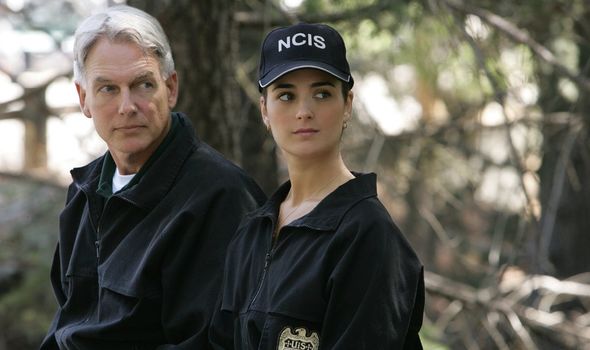 "Then,‌ ‌as‌ ‌soon‌ ‌as‌ ‌I‌ ‌walked‌ ‌in‌ ‌with‌ ‌the‌ ‌quintessential‌ ‌Ziva‌ ‌jacket,‌ ‌the‌ ‌boots‌ ‌and‌ ‌all‌ ‌that‌ ‌stuff‌ ‌I‌ ‌just‌ ‌heard‌ ‌the‌ ‌crew‌ ‌clapping‌ ‌and‌ ‌I‌ ‌felt‌ ‌welcomed.‌ ‌I‌ ‌just‌ ‌felt,‌ ‌'I'm‌ ‌home'."‌ ‌
‌
The‌ ‌star‌ ‌returned‌ ‌for‌ ‌a‌ ‌four-episode‌ ‌storyline‌ ‌in‌ ‌the‌ ‌17th‌ ‌season‌ ‌before‌ ‌it‌ ‌was‌ ‌revealed‌ ‌she‌ ‌had‌ ‌gone‌ ‌to‌ ‌Paris‌ ‌to‌ ‌reunite‌ ‌with‌ ‌Tony‌ ‌and‌ ‌her‌ ‌daughter.‌ ‌
‌
However,‌ ‌fans‌ ‌are‌ ‌also‌ ‌hopeful‌ ‌this‌ ‌is‌ ‌not‌ ‌the‌ ‌last‌ ‌they'll‌ ‌see‌ ‌of‌ ‌Ziva,‌ ‌especially‌ ‌after‌ ‌there‌ ‌was‌ ‌no‌ ‌on-screen‌ ‌reunion‌ ‌between‌ ‌her‌ ‌and‌ ‌Tony.‌ ‌
‌
This‌ ‌has‌ ‌been‌ ‌teased‌ ‌in‌ ‌an‌ ‌interview‌ ‌with‌ ‌executive‌ ‌producer‌ ‌Frank‌ ‌Cardea‌ ‌who‌ ‌told‌ ‌Carter‌ ‌Matt:‌ ‌"It‌ ‌was‌ ‌a‌ ‌great‌ ‌experience,‌ ‌and‌ ‌I‌ ‌think‌ ‌it‌ ‌was‌ ‌a‌ ‌great‌ ‌experience‌ ‌for‌ ‌Cote‌ ‌too.‌ ‌
"I‌ ‌would‌ ‌love‌ ‌to‌ ‌see‌ ‌that‌ ‌explored‌ ‌more‌ ‌in‌ ‌the‌ ‌future,‌ ‌and‌ ‌find‌ ‌out‌ ‌where‌ ‌she‌ ‌and‌ ‌Tony‌ ‌are."‌ ‌
‌
Adding‌ ‌to‌ ‌this,‌ ‌another‌ ‌executive‌ ‌producer‌ ‌Gina‌ ‌Lucita‌ ‌Monreal‌ ‌said:‌ ‌"There's‌ ‌always‌ ‌more‌ ‌story‌ ‌to‌ ‌tell."‌ ‌
‌
Hopefully,‌ ‌viewers‌ ‌will‌ ‌not‌ ‌be‌ ‌waiting‌ ‌too‌ ‌long‌ ‌to‌ ‌see‌ ‌if‌ ‌the‌ ‌duo‌ ‌will‌ ‌reunite‌ ‌once‌ ‌again‌ ‌on‌ ‌the‌ ‌show.‌ ‌
Related News – Be sure to get some more news when it comes to NCIS.