After 15 seasons of playing Abby Sciuto on NCIS, Pauley Perrette has officially resigned from her post as everyone's favorite cr1me-fighting scientist. And we're missing her already.
So, why did Perrette choose to bow out in the first place? Read on to discover the real reason she left the show and everything else you need to know.
Perrette's final episode aired on May 8, 2018, and she will be missed
Without a doubt, Perrette's been a beloved mainstay on the show ever since she brought the character to life in 2003. In fact, she's been a fan favorite for over a decade. According to TV Insider, the actress "has scored the highest Q rating—a metric that measures a celebrity's appeal—of any TV actress."
For the record, Abby is also the "longest-working forensic expert on TV and the third-longest-serving female law enforcer on primetime," the publication reports.
Next: Saying goodbye is never easy.
She's dealing with the grieving process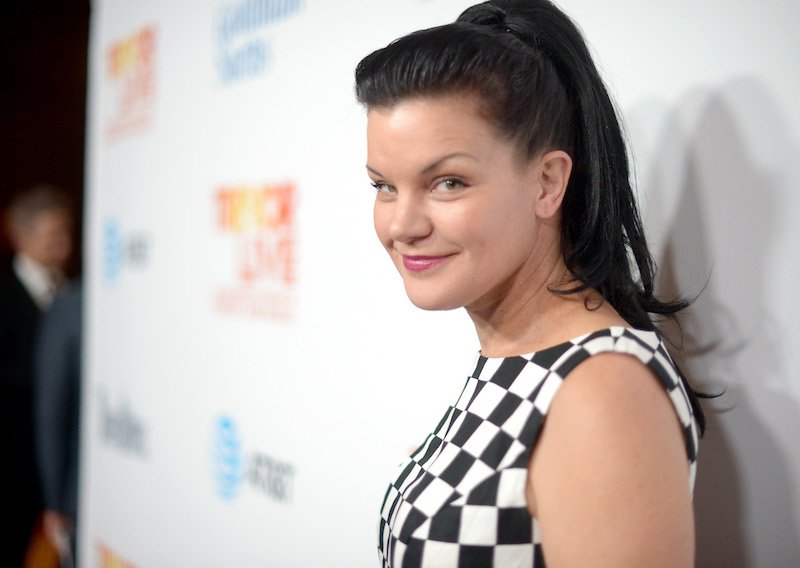 A sense of loss is difficult no matter what, even for an actor who's left a role behind. And the case is no different for Perrette. For 15 seasons, her job was to play the same character on a hit series, day in and day out. So naturally, Perrette is dealing with the grieving process as she transitions into her life off the show.
In an interview with Tracy Smith of CBS News, Perrette said that during the time leading up to her final episode, she would cry on her way to and from work. And we totally get it; leaving any well-loved job is an emotional roller coaster.
Next: This is how she felt about Abby.
Perrette is proud of the female scientist character she played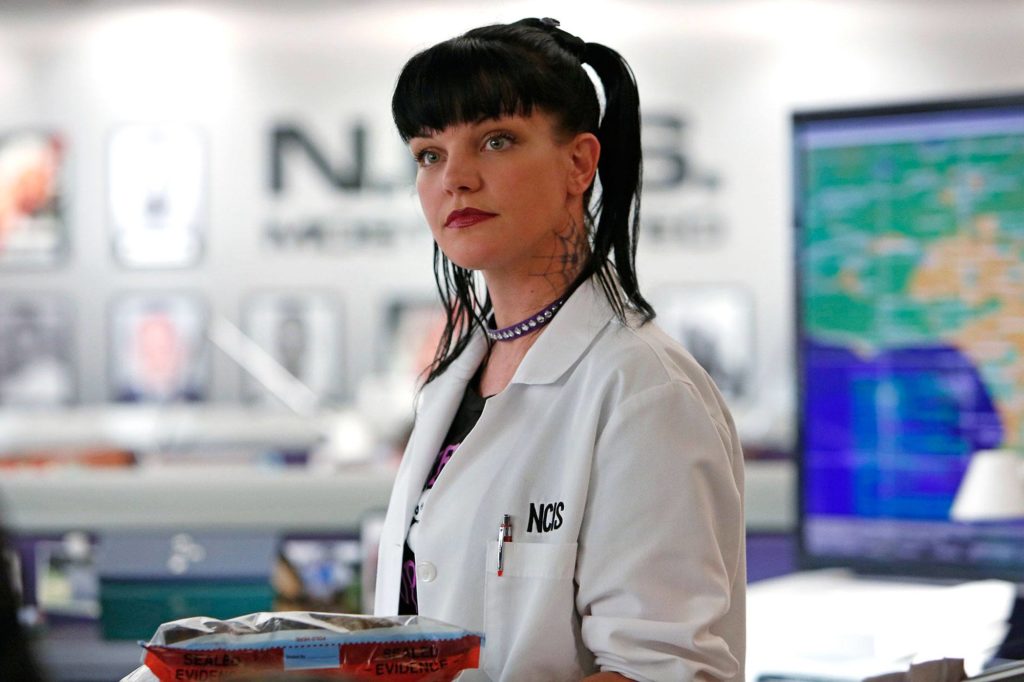 You can't make it 15 seasons on a show without having some connection to the character you play. Or at least that's what we'd assume. And in Perrette's case, she has admiration for Abby in spades.
"Abby made science cool and attainable for young women," she told Smith. "And this television character did more than encourage it. It made it cool. It made it exciting. It made it fun."
Next: She may be more like her character than you realize.
Perrette actually studied science herself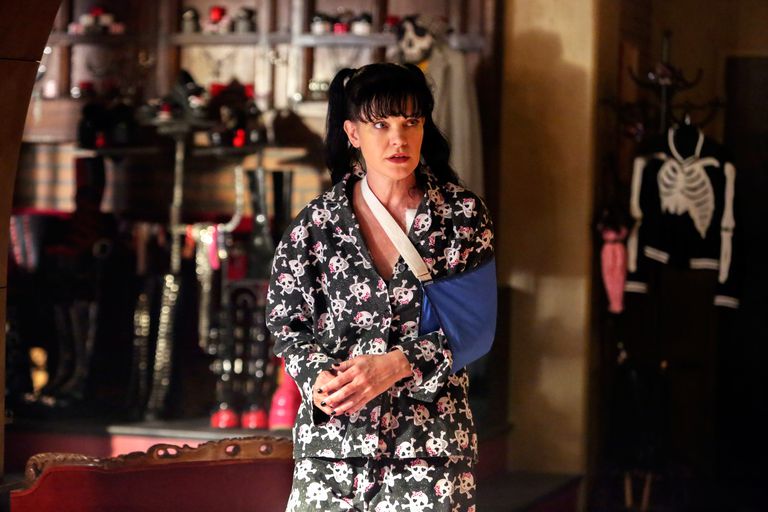 Despite the fact that Perrette has blonde hair and no neck tattoo — unlike Abby, who had jet-black hair and tons of ink — she actually has more in common with her character than you'd think. Turns out, police work has always intrigued the actress in real life, too.
Before putting her acting chops to good use, Perrette studied cr1m1nal science in college, and even went on to pursue her master's degree in New York.
Next: Here's what she had to say about leaving the show.
Perrette said she left the show because the time was right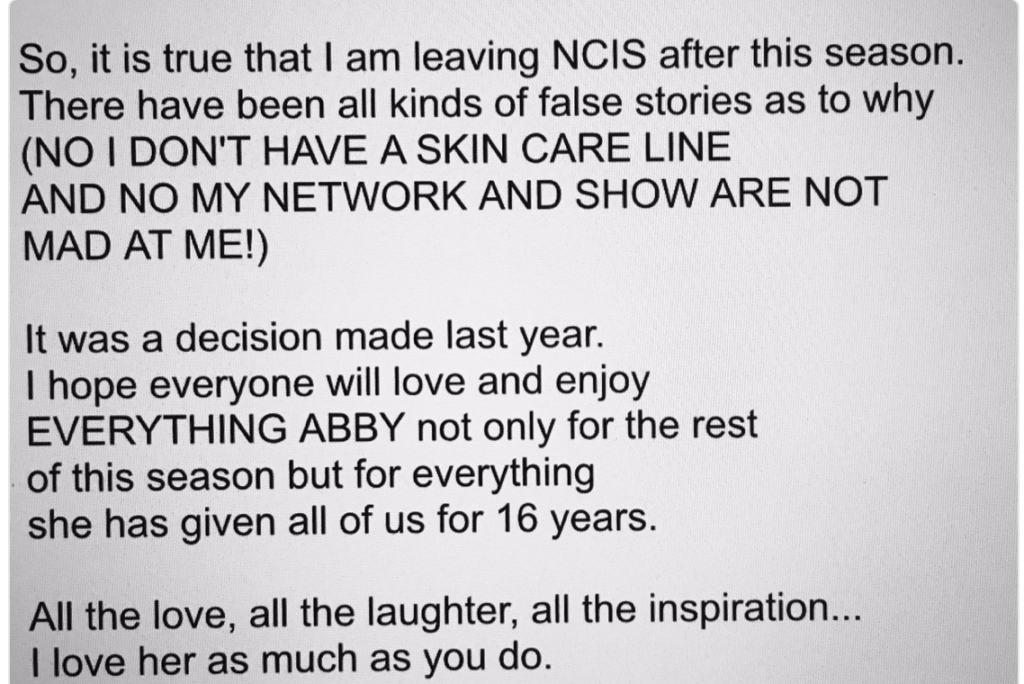 Fans may have been upset when Perrette made her final appearance on the show, but they weren't surprised. Months before her exit, Perrette announced she was leaving NCIS in a tweet she posted in October, 2017. The tweet, which shot down false rumors as to why she leaving — including a skin care line and issues with the network — didn't mention the real reason behind her decision. But we've since learned more.
During an interview with TV Guide Magazine, Perrette revealed she chose to leave simply because it was the right time to do so. In the interview, she said,
I believe in God and the universe so firmly, and it just suddenly became blindingly apparent that now was the time. After a lot of thought, I decided to announce it myself on Twitter because I didn't want it to be turned into anything 'sh0cking.' Abby leaving is more than a cheap TV ploy.
Next: She has since revealed another sh0cking reason for her exit.
She has since made allegations of physical assault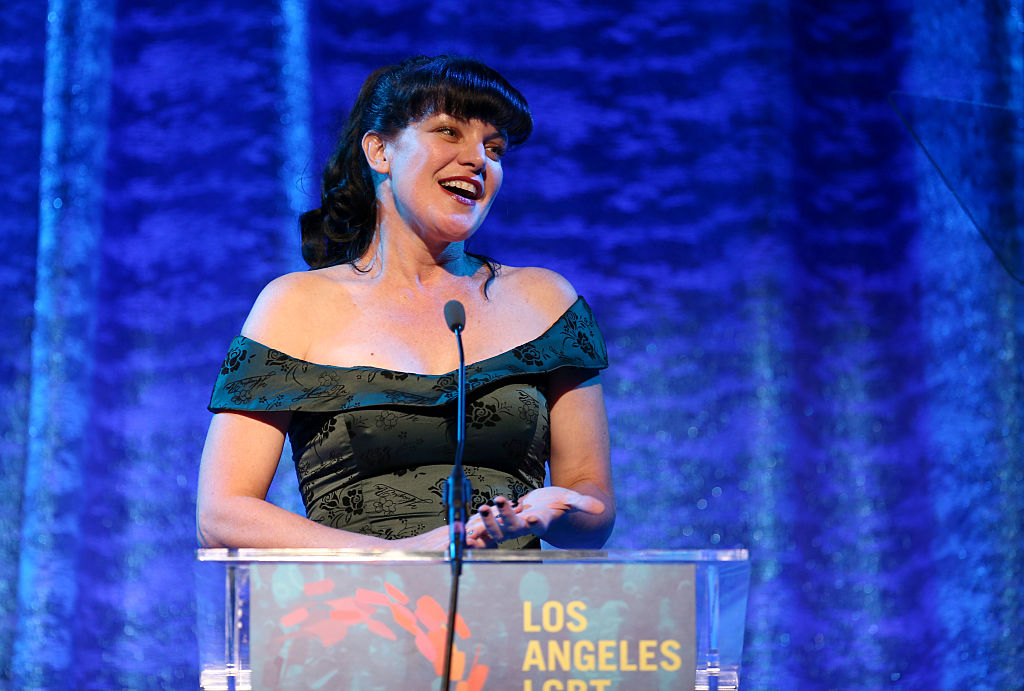 Though she initially said she left the show because it was time to do so, Perrette has since revealed a much darker reason for her exit. In a series of tweets in May 2018, the actress insinuated the real reason for her exit was physical assault she had reportedly suffered on set.
CBS later commented on the allegations, stating, "Pauley Perrette had a terrific run on 'NCIS' and we are all going to miss her. Over a year ago, Pauley came to us with a workplace concern. We took the matter seriously and worked with her to find a resolution. We are committed to a safe work environment on all our shows."https://40c6eb5351bdab3f2137447b4973664e.safeframe.googlesyndication.com/safeframe/1-0-37/html/container.html
Next: There's one thing she definitely won't be missing.
She won't miss the spotlight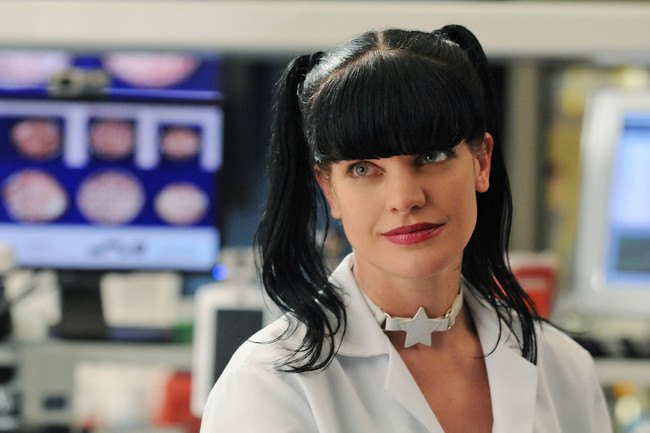 While some celebrities live and breathe for their 15 minutes, others can't stand the spotlight. At least that's the case for Perrette. She much prefers to relax on the couch with her dogs, spend time by herself, and go to church, a lifestyle she believes she's earned. And we couldn't agree more.
Next: This isn't goodbye to Abby forever.
Abby will live on through Perrette's charity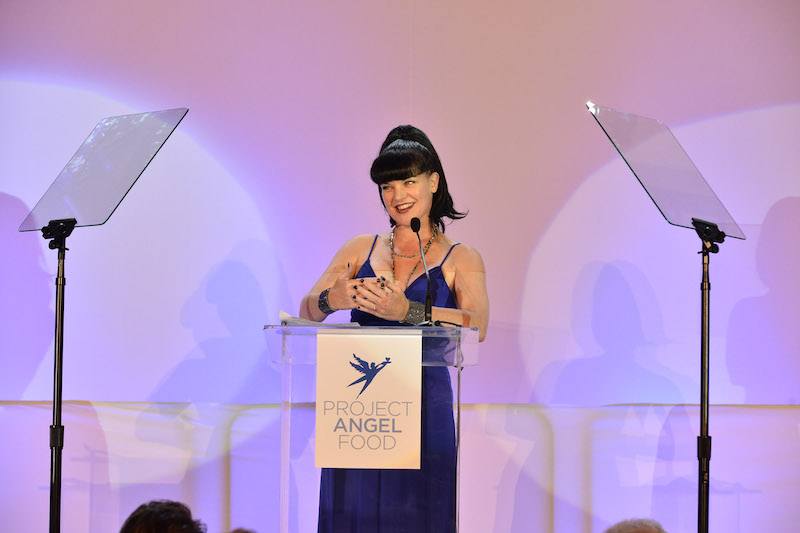 Perrette loves giving her money away to good causes, and she supports several. So, considering her passion for philanthropy, it's no surprise she's found a way to help others while honoring Abby at the same time.
During her interview with CBS News, Perrette told Smith she wanted to encourage girls hoping to follow in Abby's footsteps. So, she set up scholarship funds (at her alma mater, Georgia's Valdosta State University, and New York's John Jay College of Cr1m1nal Justice) for girls who want to do just that.
The program is "in honor of Abby, and in honor of young women that want to pursue science and math and forensics," she said. In her mind, it's a way to keep Abby alive forever.
Related News – Be sure to get some more news when it comes to NCIS.