NCIS star Pauley Perrette has returned to social media to pay a heartbreaking tribute to her father following his d3ath earlier this year from C0V1D-19.
Former NCIS star Pauley Perrette, who played Abby Sciuto in the long-running CBS drama, shared the devastating news earlier this year that her father Paul had d1ed from C0V1D-19. After taking a break from social media, Perrette has returned and paid tribute to her dad in a touching post to her Twitter followers who've reached out to show their support following her loss.
Perrette announced to her 715.9k Twitter followers back on January 20 her father had passed away at the age of 85 following a battle with the v1rus.
Alongside a clip of herself and her father on set, Perrette penned at the time: "I am the total Daddy's Girl. Daddy is my whole world. My person that loves me SO MUCH, never judges me and always thinks I'm AWESOME even when I'm not.
"Daddy didn't make it. #RIP my beloved daddy. #C0v1d #C0v1d19."
The NCIS fan-favourite followed this up with a snap of a special plaque dedicated to her father.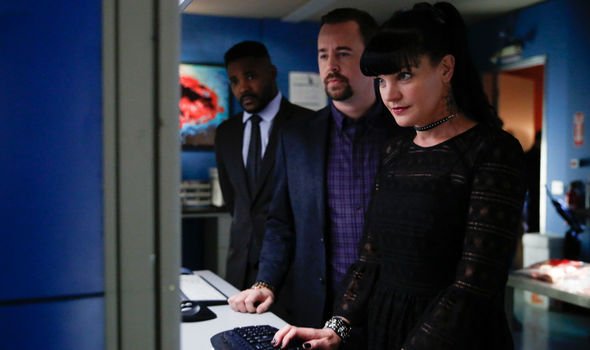 In the second post, Perrette wrote: "I'll never talk again, I'll never love again, I'll never write a song, won't even sing along, I'll never love again.
"You left me speechless – @ladygaga wrote that, I feel it. Love you daddy. So much."
Perrette had only shared a handful of posts on her social media page since but on April 12 paid tribute once more to Paul.
The actor shared a number of photos of her father from throughout his life alongside a heartfelt statement as she implored her followers to get vaccinated.
"My Daddy #FireFighter. My Daddy catching fish. My Daddy #Military. My Daddy cutting my hair," she penned.
Perrette followed this up with a series of hashtags: "#Alabama #DaddysGirl #Rip #C0v1d k1ll3d my daddy #Vax."
And it didn't take long for a number of Perrette's fans to share their condolences as they showed their support for the former NCIS stalwart.
"I'm so very sorry for your loss," one replied. "I've been where you are except it was cancer that took my daddy. Just know you are not alone.
"Not only are so many people around the globe sharing our hearts with you, but your dad is beside you, holding your hand. #hugs #love #loss."
A seconded added: "I'm so sorry that your daddy passed away from C0V1D. I know I've mentioned it before except I know how much you love your daddy! 
"Prayers for you Pauley Perrette AKA Abby for healing. May God Our Father Lord Jesus Christ Almighty cover you with His healing blanket."
While a third shared their kind words: "Pauley, I continue to hold you so close in my prayers. You continue to be blessed by the love of your wonderful Daddy every minute. I tell myself and my kids 'It's not goodbye, it's see you later…' Sending you so much love #DaddysGirl."
And a fourth added: "I am so very sorry Pauley. May God bless you with many happy memories to help you through this time."
Perrette may be best known for playing Abby on NCIS but announced last year she'd be retiring from acting following the end of her CBS sitcom Broke.
After just one season on the air, Broke was cancelled by CBS and Perrette has gone on to pursue a career in writing.
Related News – Be sure to get some more news when it comes to NCIS.