A sometimes flawed but overall rather powerful Navy procedural drama with creative mysteries, outrageous office humor and bloody action.
Plot: A spin-off of JAG, this action-comedy-mystery showcases rule-bending, intensely private Leroy Jethro Gibbs (Mark Harmon, The Presidio), the head of an elite federal team specializing in solving and baffling crimes related to U.S. Navy personnel.
Review:
Seasons 1-5:
Gibbs' cohorts include tough, outspoken Caitlin "Kate" Todd (Sasha Alexander, Twin Falls Idaho), former Baltimore homicide detective flagrant womanizer Tony DiNozzo (Michael Weatherly, Dark Angel), caffeine-addicted, goth-girl technogeek Abby (Pauley Perrette), and all-knowing, long-winded chief lab technician Donald "Ducky" Mallard (David McCallum, The Man from U.N.C.L.E.). The two-part pilot episode for this show was filmed for JAG but not shown until several weeks after this show premiered with its own debut episode which involves a plot involving a mysterious death during a flight of Air Force One with a crime based on the 1997 film of the same name! Other several recurring characters include: NCIS director Tom Morrow (Alan Dale, 24), FBI Agent Fornell (Joe Spano, Hill Street Blues) and Ducky's assistant Gerald Jackson (Pancho Demmings, Very Bad Things) are introduced.
In Season 2, MIT-educated lab tech Tim McGee (Sean Murray, JAG) is invited to join the team by head man Gibbs himself. Amidst such story elements as kidnappings, serial killers, serial rapists, crop circles, mob hits, transsexuals, disembodied eyeballs and bikini contests, the second series permits the viewer to learn just a tiny bit more about the clouded past lives of Gibbs and Ducky; we also meet for the first time Ducky's 96-year-old mother (Nina Foch). Among many plot lines are references to the Iraq War and general unrest in the Middle East. The devastating finale marks the return of the team's most formidable adversary, double agent and terrorist Ari (Rudolf Martin, Swordfish), who among other acts of villainy cold-bloodedly murders one of NCIS' main characters.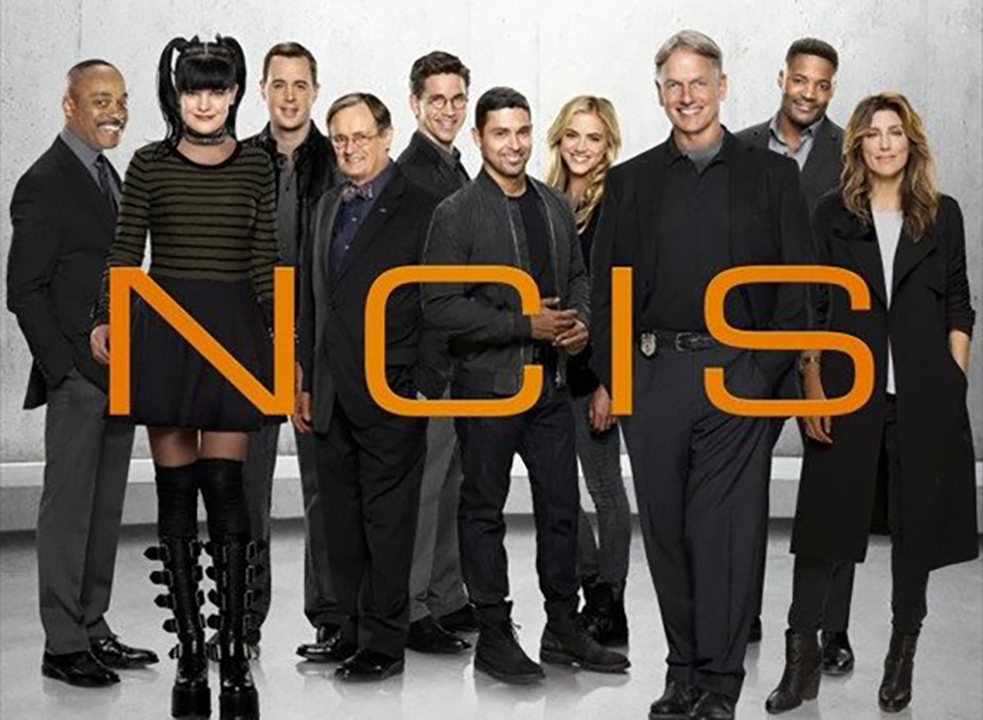 In Season 3, Gibbs' response to this tragic loss is encapsulated in the title of the two-part opener, which introduces new field member Ziva David (Cote de Pablo), a former Mossad officer who also has a score to settle with Ari. Another new regular is introduced: NCIS director Jenny Shepard (Lauren Holly, Dumb & Dumber), who replaces former director Morrow when the latter joins Homeland Security. Jenny's arrival adds a whole new dimension to the series, as she's revealed to be the ex-partner/lover of Gibbs. The third series also marks the debut appearances of Gibbs' mentor Michael Franks (Muse Watson, Prison Break). More vital flashbacks commence, this time in the revelation that the first of Gibbs' three wives were murdered, along with his daughter, by a cartel drug dealer who Gibbs later sniped in an act of revenge.
In Season 4, while still not completely recovered from serious injuries incurred during the shocking Season 3 ship explosion finale, Gibbs is at the outset of becoming retired from his position as head of NCIS. Now the team is under the command of hotheaded DiNozzo but not for long. Emerging from his self-imposed exile when his coworker Ziva is placed in jeopardy in the third series opener, Gibbs finally re-assumes command of the team. However, despite several tantalizing revelations throughout the previous season, the intensely private Gibbs remains something of an enigma to the other members: a fact that proves most frustrating to the unit's director Shepard. Among the clues about Gibbs' former life is the unexpected appearance of his sister Sarah (Troian Bellisario). Newcomers to the recurring-character roster include: Tony's girlfriend Jeanne Benoit (Scottie Thompson), a DC-based doctor; and Lt. Col. Hollis Mann (Susanna Thompson, Star Trek: Voyager), Gibbs' counterpart in the Army CID, with whom Gibbs implicitly begins a romance with. Season 5 wraps up some other storylines while showing the departure of Lt. Col. Mann , and Dr. Benoit, as well as another unexpected death!
Flashy for the CSI type crowd and having much of the same charismatic cast of well-knowns and unknowns much like co-creator Donald P. Bellisario's previous TV hit Magnum P.I., the launches swiftly and with non-derivative blunt force. While JAG focused on the lawyer side of the Navy, this show decides to be more energetic with its movie-referencing agents, intense interrogations, crime-solving and foreign intrigue. Instead of being another "Guess the killer?" yarn each week and only showing autopsies, the material decides to go beyond showing just that and incorporate more recurring assassins, rescue missions, espionage-based encounters and office humor.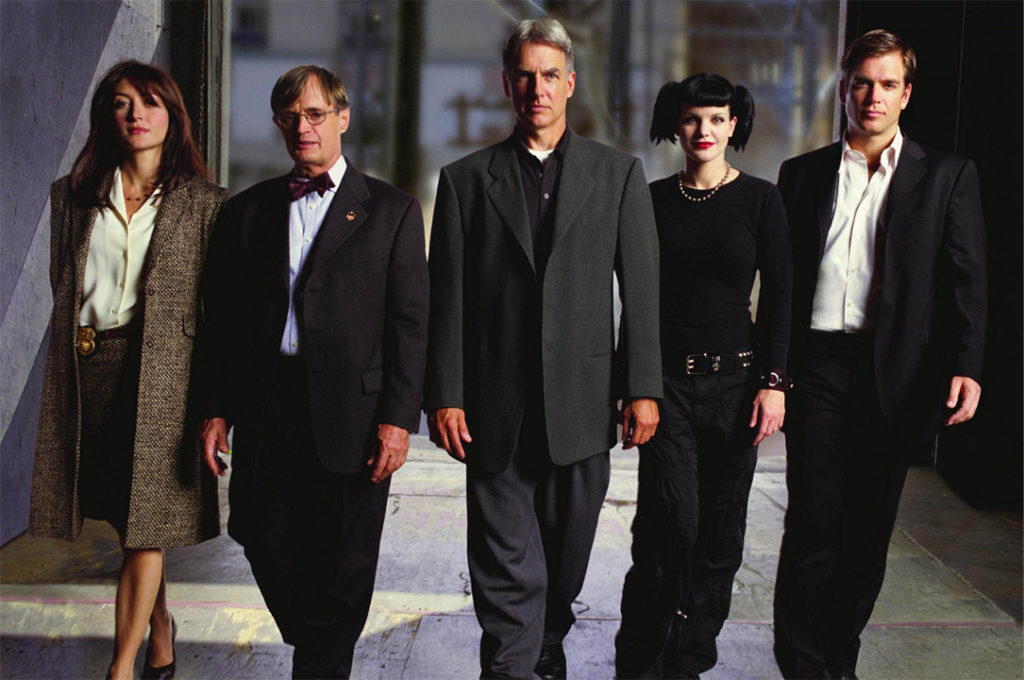 This was all in good execution given how this show rightfully became its own formula that was even referenced by other movies and shows at times. It had the appeal of something like either version of Mission: Impossible but a totally different take on the spy game. It had the War on Terror being discussed at times but it wasn't a 24 copycat. It had some goofy characters and clever mysteries but it was hardly like Monk. This whole show was trying to appeal to the Murder, She Wrote and Bourne Identity type crowds while also never going overboard to where it was just a hip MTV show. There were just as many young viewers as there were adults watching it but while not a family show, it could definitely be a great way to get parents and teens together for one fun Monday night.
It was able to be bloody without feeling in bad taste or as shocking as a CSI type procedural. It had a variety of humor to where if you didn't laugh at five jokes, you'd still chuckle at ten others. As time went on, this show's formula became rather visibly copied in other comedic mysteries like Bones and Chuck, which while also great shows in their own right were definitely owing their existence to shows like this.
Seasons 6-8:
Season 6 details the intro of new NCIS Director Leon Vance (Rocky Carroll, Crimson Tide)
and new team member, Special Agent Brent Langer (Jonathan LaPaglia, Seven Days). The two-part episode "Legend" serves as the introduction for the spin-off series Los Angeles and its two leads, Special Agents G. Callen (Chris O'Donnell, Vertical Limit) and Sam Hanna (LL Cool J, SWAT). Another key subplot is a mole who infiltrates the team with an unexpectedly deadly outcome.
Season 7 has the team still dealing with the loss of Ziva after she is returned temporarily to her Mossad command by orders of her father, Eli (Michael Nouri, Flashdance), while Tony and McGee are charged by Gibbs with the task of finding her replacement. Other story lines include: a bachelor party that ends in tragedy, a doctor's murder at the hands of a North Korean operative and a cyberattack that leads to a mass power outage across all of Washington D.C. Following other portions of Season 7, the 8th Season follows a Mexican cartel trying to hurt Gibbs by going after those he loves, and Gibbs must take extreme steps. Later on, Tony's father (Robert Wagner, Austin Powers) returns and his reappearance catches the entire team off guard, because he's there at the request of Gibbs, who asked for his help on a sensitive case. Also revealed is Dr. Walter Magnus (comedian Bob Newhart), a former chief medical examiner for NCIS and mentor to "Ducky."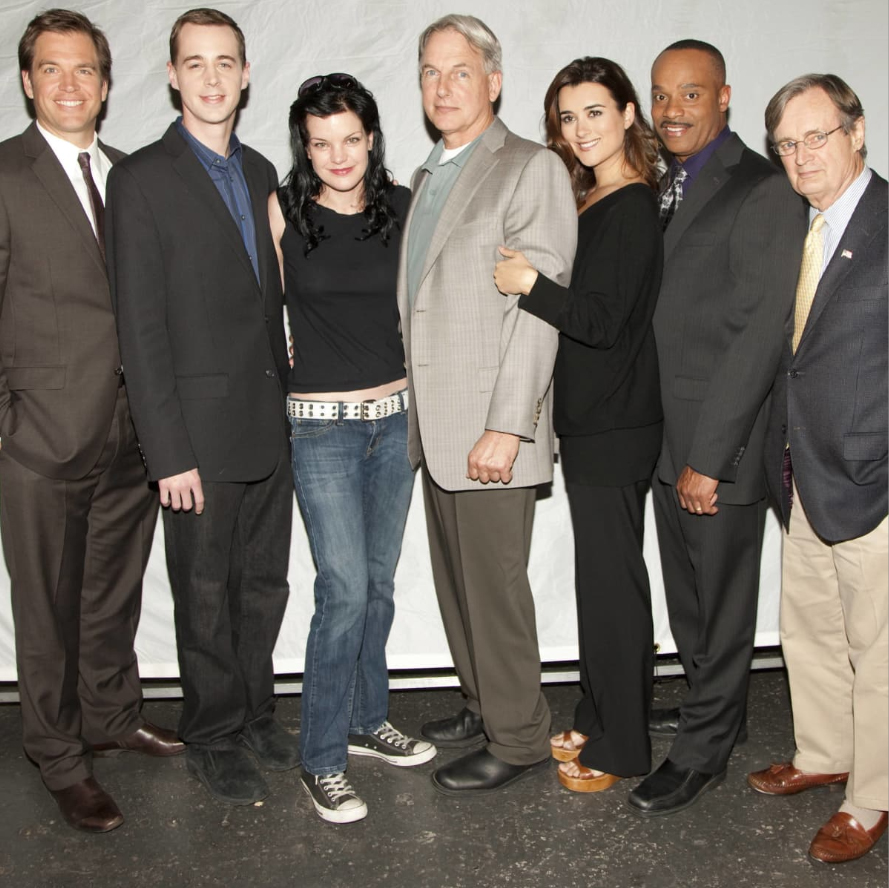 The show is still rather watchable with plenty of attentive episodes and amusing gags. However, either the staff hadn't fully recovered from the Writer's Strike that had happened around the time of Season 5 airing or had too many cooks in the kitchen but either way it had too much bad and annoying portions along with the good moments. While never sinking into complete mediocrity or being unwatchable, this show was now becoming far too comfortable with itself as opposed to edgy like the first five years. I get that it's hard to keep a giant boat afloat, let alone operate an entire cruise ship but it wasn't as appealing at this point. Maybe it's because there was far more gripping or attentive programming around this time or that it was trying out some new material and slowly seeing what stuck but either way there were too many filler episodes, 50/50 episodes and not all the darts were hitting their boards. If anything those said darts were hitting the lower targets but they were from from center.
So long story short: Season 6 had some attentive episodes, somewhat notable guest stars and alright material while ending with a cliffhanger resolved for Season 7's premiere but as Season 7 set up a few cool elements but then introduced them at inappropriate times. It felt sloppy having a cool recurring moment happen again in an otherwise unrelated episode and needed some serious filtering out, especially with Ziva and Tony's various moments. The sloppy introducing of material continued into Season 8's cartel story as it was too was often introducing new material without justifying its own relevance or being organized with how it featured everything.
This latter season otherwise had mostly acceptable filler but then the last portion had a recurring serial killer plotline that wasn't interesting or strong enough, and resulted in the death of another beloved supporting character! I have no problem with a show doing something gripping and I can handle it taking advantage of my emotions as long as it's not too hokey but here it felt rushed and I'll still don't forgive them for that carelessness (fortunately the writing staff changes soon and said character still features in Gibbs' flashbacks and imagination so that's a decent compromise later on; just was crappily done upfront).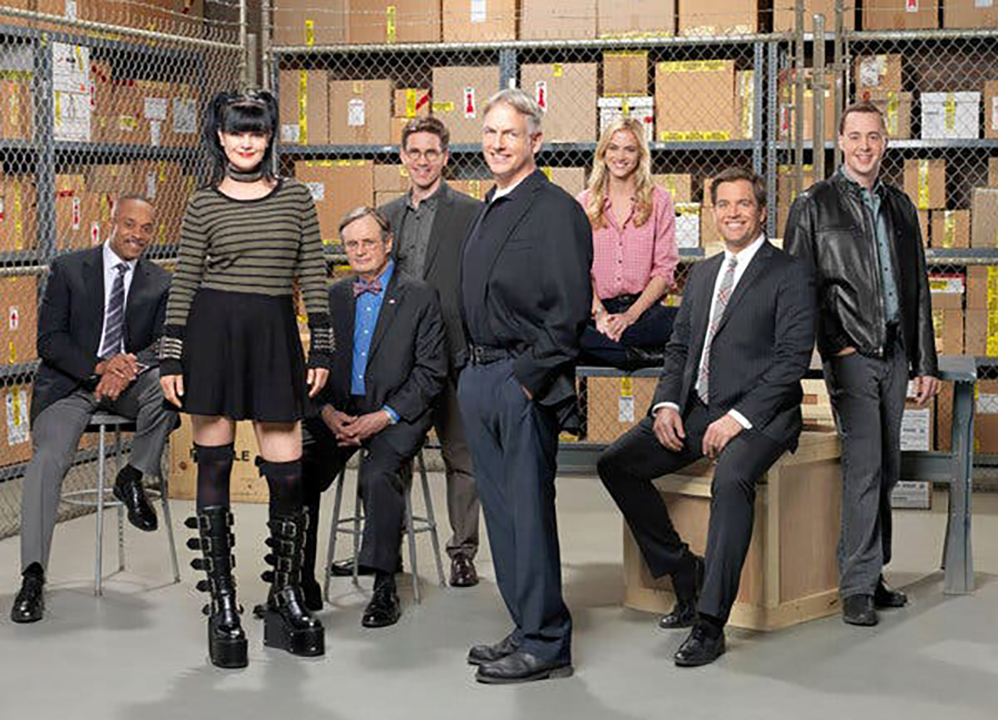 So this is where the show didn't feel as fresh and different from other crime-spy shows as it used to. So for this portion, you can skip a few lame episodes but if you skip too many, you'll still miss something and be even less entertained. Or you can skip this altogether if it's not your fancy. Worse comes to worse, you'll see it but resee it way less. Either way, the characters were still good and I was adjusting to the new characters like Eli and Leon was finally becoming a welcome new member of the team. We just needed better mysteries and organization to support the awesome characters as opposed to some annoyances here and there.
Seasons 9-17:
Season 9 introduces several new recurring guest stars, most notably Dr. Samantha Ryan (Jamie Lee Curtis, Trading Places) as a potential love interest for Gibbs, and former venture capital company-CEO turned domestic terrorist, Harper Dearing (Richard Schiff, The West Wing). Among many recurring encounters is a former U.S. Army Special Forces operative-turned-rogue agent.
Season 10 picks up mere seconds after Season 9's finale in which a car bomb exploded in the Navy Yard and ripped through NCIS headquarters. Questions abound about who made it through unscathed, but one thing is for certain: revenge-minded terrorist Dearing is behind the attack. The President gives permission for Dearing to be terminated with "extreme prejudice," if necessary, and Gibbs takes him at his word. Ducky goes on medical leave to recover from a massive heart attack and uses the time to reinvestigate a case from 12 years earlier that has implications in the present. Later, Ziva's father, Mossad director Eli, visits Washington, D.C., to work on a peace treaty with an Iranian intelligence officer but a deadly turn of events during his stay once again devastates the NCIS family. The result is a massive international manhunt that brings Gibbs and his entire team under investigation by the Department of Defense. The probe threatens to end Gibbs' career, along with a number of his loyal colleagues.
Season 11 begins with an explosion at a black-tie affair in Washington, D.C., that kills Secretary of the Navy Clayton Jarvis (Matt Craven, A Few Good Men) and critically injures Homeland Senior Division chief Morrow. The team suspect the bombing is linked to the murder of Navy SEAL Lt. McBride, whose severed head was discovered in the Series 10 finale. Gibbs goes to Iran to investigate and is aided by an unlikely ally: Department of Defense investigator Richard Parsons (Colin Hanks, Orange County). Meanwhile, badge-less DiNozzo and McGee probe the case as civilians, despite the crime's dangerous ties to each of them. Later, Tony travels to Israel to search for Ziva while the team hunts terrorist Benham Parsa (Karan Oberoi). Also, Gibbs helps his father (Ralph Waite, The Waltons) track down a World War II buddy who saved his life; and, in the start of the series' spin-off launch, he goes to New Orleans to help former colleague Dwayne Pride (Scott Bakula, Quantum Leap) investigate the murder of a congressman, who was a former NCIS agent, and determine whether the murder was politically motivated or linked to the victim's arrest of a serial killer who targeted military personnel and public servants.
Season 12 continues some of the same subplots and more by starting off with Gibbs and McGee's plane being shot down while flying over Russia. Later; a scientist is found decapitated, the wife of a navy seal is murdered, an American-born terrorist igets tracked and much more. We are introduced to NSA transfer Emily Bishop (Emily Wickersham) as Ziva's replacement, many stock footage episodes remembering comedic highlights of the show, and recurring assassin villain and Ari's half brother, Sergei Mishnev (Alex Veadov, Act of Valor), who engages in a deadly stand-off with Gibbs after killing Gibbs' ex-wife, Diane (Melinda McGraw, The West Wing).
Season 13 begins with Gibbs once more fighting for his life after being shot while DiNozzo travels to Shanghai to stop the terrorist group, The Calling. In other happenings McGee and Bishop go undercover as a military couple; Abby is held hostage in a pharmaceutical lab and DiNozzo is accused of blackmail by a Senator. Later, the NCIS teams up with the FBI and MI6 to hunt for an escaped British spy, who's targeting agents.
Season 14 follows the team investigating a deadly car explosion in D.C. that connects to new NCIS Special Agent Nick Torres (Wilmer Valderrama, That '70s Show), who disappeared 6 months ago while on a deep undercover assignment in Argentina. Seasonal character Agent Alexandra "Alex" Quinn (Jennifer Esposito, Don't Say a Word). Returning from last season is Clayton Reeves (Duane Henry, The Road to Guantanamo), an MI6 Senior Officer and liaison to NCIS.
Season 15 starts with McGee and Gibbs imprisoned by rebels after a failed mission in Paraguay and having to outwit their captors in a Season 14 cliffhanger conclusion. Upon their return and shown significant character changes prior to a psych rehab meeting, Director Vance then persuades them to insert Special Agent and profiler, Dr. Sloane (Maria Bello, ER), into his team. Meanwhile, Ducky returns to England for a series of guest lectures, a case brings Agents Torres and Bishop romantically closer and an old enemy of the team targets Abby and Agent Reeves leaving behind disastrous consequences.
Season 16 starts one month after Director Vance was kidnapped by a terrorist who tortured Sloane years ago in Afghanistan. As Gibbs assumes the role as Acting Director in Vance's absence, the team searches worldwide for their missing leader. Abby is also replaced by new geek face, Kasie (comedian Diona Reasonover), a character who initially appeared two seasons prior. Season 17 returns immediately after Ziva emerges suddenly, not dead like previously perceived, with a warning to Gibbs that his life is in immediate danger.
Here's where the show really starts taking chances again! Divided by its fans due to three key castmembers leaving at different times, all of the characters, mysteries and plotting suddenly got far more mature again. The terror attacks were far more notable, the characters who joked less suddenly started opening up more about themselves and the jokesters themselves became adult jokesters as opposed to just the amusing man-children we mainly knew them as. The show wanted to take more risks and not be the same damn thing every time anymore. And I thank it for that- I truly do as it these various seasons kept changing up the writing/producing crew too so there were far more continuing storylines and "too be continued…" episodes but due to powerful introductions this time, it totally deserved everyone's attention. This show had been on forever bit at least it acknowledged its age and wanted to show that it still had it.
The jokes got far more risque, the visual effects/camerawork/editing got more inspired, the drama became rather deep and somewhat relatable, and the fight scenes became more notably shot while also propelling the unexpected plot twists towards powerful destinations. It was thrusting it all around but definitely more organized and always in the right directions. The new characters, Sloane, Torres and Bishop, took some adjusting for some fanboys but I didn't do what most viewers do which is watch the show as scheduled. No sir, I watch five episodes back-to-back via streaming/DVR recordings to get the most enjoyment from it and see if the plot is actually evolving. I saw it evolving and as a result was able to adjust better than had I taken my sweet time waiting for the show to do that for me. These characters weren't duplicates of the personas they were replacing either as they had rather different quirks and traits in store. Also, those who bailed early on were fools as one of those three characters who left later returned in rather deadly yet welcome fashion and at the center of a new season-long conspiracy with entertaining mayhem.
And it was pretty satisfying at introducing more foreshadowing of chaos that would emerge soon, along with new adjustments for every character to deal with each season. Everyone is distracted by certain characters leaving but those people aren't looking at the bigger picture, let alone how the reasons given were rather plausible (unlike most shows which often rush character exits so that said actor can get on the next sitcom/cop show).
Related News – Be sure to get some more news when it comes to NCIS.