In new images from the upcoming NCIS season 20 finale, Special Agent Nick Torres (Wilmer Valderrama) is behind bars, teasing a sh0cking cliffhanger.
New NCIS season 20 images reveal that Nick Torres is in prison, but why is he there? Torres, played by That '70s Show alum Wilmer Valderrama, made his first appearance on NCIS in the season 14 premiere. He's been a regular presence on the long-running police procedural since, helping to carry it through the departures of other key characters like Gibbs. (Mark Harmon).
Torres' future is called into question in new images (via TV Insider) from the upcoming NCIS season 20 finale, which airs on CBS on May 22.
The finale, titled "Black Sky," looks to be a Torres-centric episode. Valderrama has a shaved head in the photos to reflect his character's new circumstances, and he's wearing an orange jumpsuit, but it's unclear what has changed for Torres.
The History of NCIS's Sh0cking Finales
There is no synopsis or plot summary for the NCIS season 20 finale. However, based on its history, the CBS show frequently employs sh0cking cliffhangers. This trend can be traced back to the drama's season 2 finale, which was marked by the d3ath of Kate (Sasha Alexander), a decision that is still debated today. Other cliffhangers include Ziva (Cote de Pablo)'s return to NCIS at the end of season 16 after she was thought to have d1ed. More recently, Gibbs' boat explosion brought an end to NCIS season 18.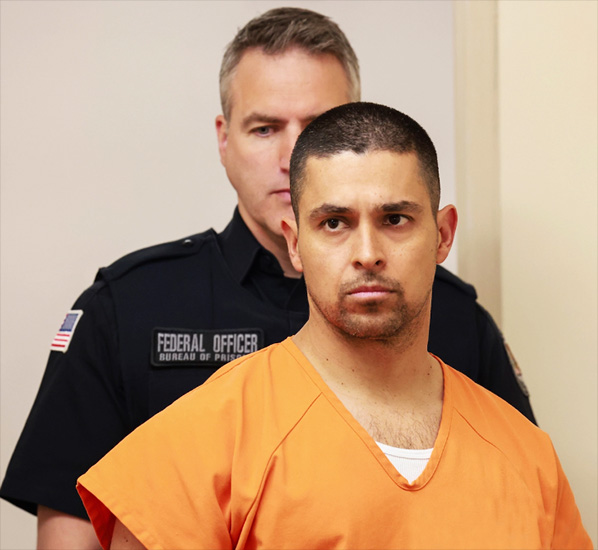 Whatever happens with Torres, the future of NCIS has been confirmed. The show will return for season 21, but the writers can afford to leave Torres' fate up in the air in the meantime. Although it is assumed that the NCIS agent is undercover, something could happen to him during this time that makes his undercover mission much more serious.
More information about the finale will most likely be revealed as it approaches. However, it appears that NCIS had fun with Torres, including subtle That 70s Show references and nods to Valderrama's portrayal of Fez. His story may become far more troubling as the CBS franchise appears to be planning another potentially game-changing send-off.
Related News – Be sure to get some more news when it comes to NCIS.