The actor who played Jimmy Palmer on NCIS co-wrote the most recent episode of the CBS drama, which took an emotional deep dive into Alden Parker's backstory.
Season 20 of NCIS has revealed a new side of Alden Parker (played by Gary Cole), as CBS viewers continue to learn more about the man brought in to fill the Gibbs (Mark Harmon) shaped void. However, in the most recent installment, Old Wounds, Parker's layers were peeled back further than ever before as he confronted former partner Jeremy Brighton (Michael Patrick Thornton).
As the episode progressed, it was revealed that Jeremy, who now requires the use of a wheelchair, sustained his life-altering injuries while in the field with Parker.
The person of interest in Parker's latest case had ties to the incident that changed Jeremy's life, and it rekindled feelings of guilt that the NCIS star had been burying for years.
Cole gave an outstanding performance as a troubled and mysterious Parker grappling with his inner demons, but credit must also go to co-star Dietzen, who assisted in writing the emotionally charged scenes.
When discussing the episode, Dietzen praised Cole for delivering exactly what he had envisioned when he wrote the Parker-centric episode.
"I'll put a lot of that at the feet of Gary Cole, who I think is one of the most talented actors," Dietzen said when asked about exploring Parker as a character.
"I've admired his career and talent for many years.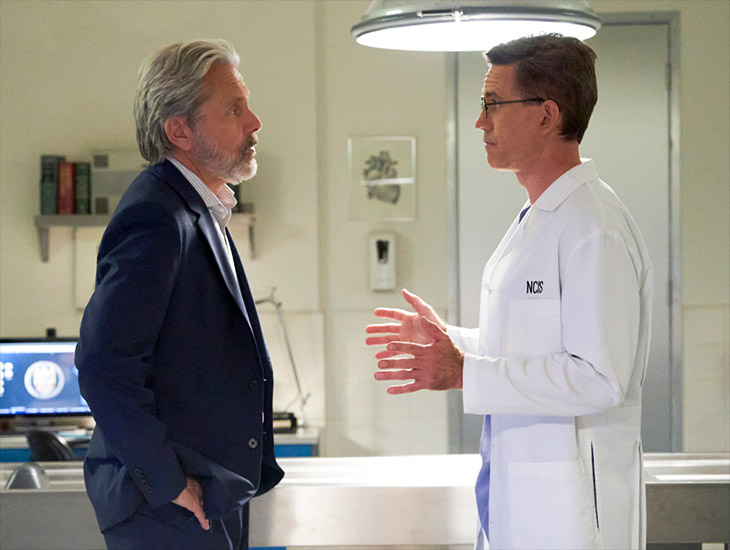 "So, knowing I'd be able to co-write another episode with Scott Williams, I really wanted to focus on Parker's history."
Dietzen went on to tell TV Insider how he first brought up the subject with the two while they were filming the NCISverse crossover special in Hawaii.
"When I talked to Gary Cole about it — we were both in Hawai'i shooting the Hawai'i crossover at the time, and we had dinner together — and I said, 'Here's what I want to do for your character…'"
"'I'd like to do a sort of origin story about why you have these hobbies, why you do the pastries thing, why this and that.'
"I pitched him the idea for the episode, he said, 'I'm game. This sounds fantastic.' And he did not let us down.
"He's a consummate professional and just a hell of a nice guy," Dietzen added.
After the episode aired on CBS this week, it became clear that Parker's performance wowed more than just Dietzen.
Taking to Twitter, a number of NCIS fans heaped praise on Cole and the episode as whole, with Robin Plate typing: "Excellent work by #GaryCole and the entire #NCIS cast. Congratulations, @BrianDietzen."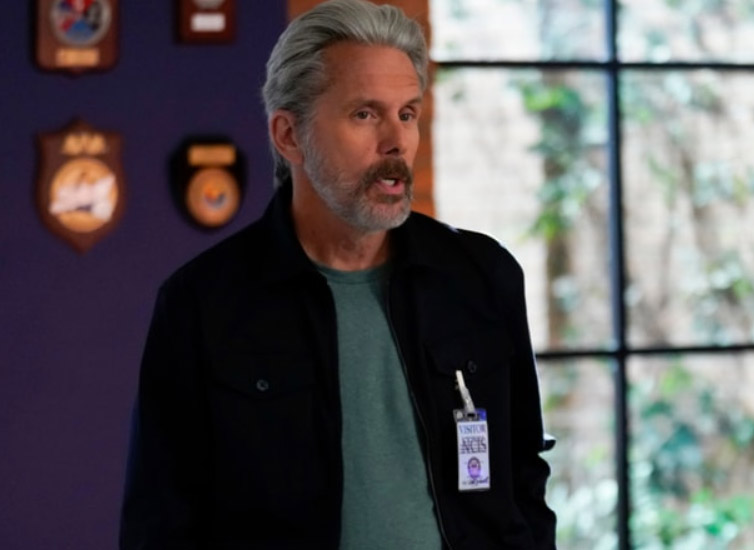 Elsewhere, "Gary Cole was a great replacement for Mark Harmon," said @BumbleBUnicorn. Excellent performer. #NCIS."
Michael P Thornton, the man behind newcomer Jeremy, also had kind words to say: "An absolute joy joining the @ncis cbs family for the recent ep 'Old Wounds.'"
"Powerful writing from Brian Dietzen & Scott Williams, empowering direction from Diana Valentine, & the stellar experience of getting to act with #GaryCole. Everything was fantastic. Thank you for inviting me.", he continued.
@AJKerbel, another NCIS fan, agreed: "NCIS keeps getting better with each passing episode and week. I sincerely hope that this show will be renewed for a twenty-first season."
"It was a great, exciting episode!" agreed @ScribeDeGryphon. I really liked how all of the pieces fit together, and how Parker's rage ran through it all until the end. Outstanding writing!"
"I was totally thrown by Parker's dark side [sh0cked emoji]," Teresa Austene said. "Awesome NCIS episode."
Related News – Be sure to get some more news when it comes to NCIS.