NCIS fans are still convinced Ziva David will make another guest appearance in the series, and a crucial exchange at the end of season 16 has hinted towards her return.
The 19th instalment of the massively popular CBS crime procedural is due out later this year after delivering some jaw-dropping cliffhangers last month. NCIS fans are now more convinced than ever the next instalment will feature an appearance from an old favourite, Ziva David (played by Cote de Pablo).
Season 19 of the CBS staple is set to look very different following its recent cast shake-ups at the end of the recent season finale.
Following the departure of Maria Bello as Jack Sloane, Ellie Bishop (Emily Wickersham) was also confirmed to be leaving the series, with team leader Leroy Gibbs (Mark Harmon) taking on a part-time role moving forward.
With that in mind, there is still speculation the upcoming outing could revisit one of the most popular and enduring characters in the series, Ziva David.
Initially thought to have been killed in season 11, Ziva made a shocking return to the series at the end of season 16.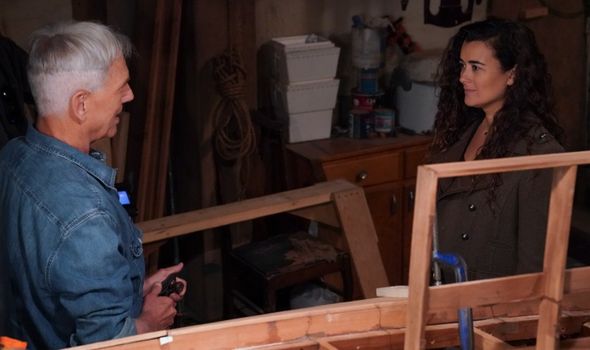 She then remained a recurring member of the cast throughout the first half of season 17 before she made another departure, this time with her life still intact.
Since heading back to Paris to reunite with her family, fans are hopeful the doors have remained open for Ziva to eventually come back.
As production begins for season 19, a crucial piece of foreshadowing has been spotted during Ziva and Gibbs' reunion in the season 16 finale, 'Daughters'.
Upon seeing the former NCIS agent in his house, Gibbs and Ziva share an emotional reunion before she starts questioning her old boss about her disappearance.
Ziva admitted she felt abandoned when the team failed to question reports of her death and didn't go looking for her.
She then assured Gibbs that if the roles were reversed, and he was missing or presumed dead, she wouldn't hesitate to investigate.
Given the shocking events of the latest season finale, fans believe this is a clear sign of Ziva's return next season.
In the closing minutes of episode 16, 'Rule 91', Gibbs takes his new boat out for a spin on the water.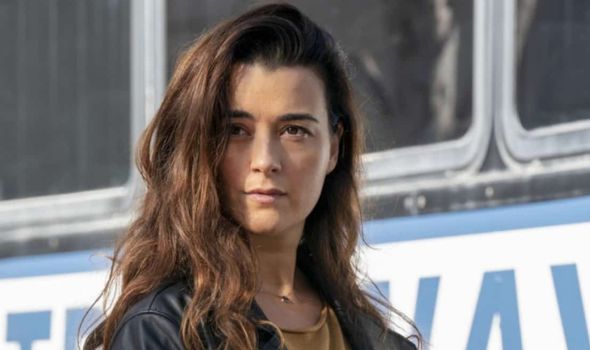 Seconds before the credits roll, the boat explodes and the suspended Agent-in-Charge is seen in the water making a hasty getaway.
It's currently unclear if Gibbs is being targeted or sabotaged his own boat to fake his death and go incognito.
However, with former series lead Mark Harmon taking a backseat next time round, Gibbs could be on the run and presumed dead by his former colleagues.
If word reaches Ziva of Gibbs' disappearance, she could very well fulfil her promise and get the next flight over to Washington to start tracking down her old friend.
Now Agent Bishop has left the office, Nick Torres (Wilmer Valderrama) and Tim McGee (Sean Murray) are going to need all hands on deck to search for their ex-boss.
Thankfully, newcomers Jessica Knight (Katrina Law) and Alden Park (Gary Cole) are coming aboard to fill out the cast of season 19.
Even so, if Gibbs and Ziva's emotional reunion is to be believed, Cote de Pablo could also appear in an episode or two to give the team a much needed leg-up.
Related News – Be sure to get some more news when it comes to NCIS.