NCIS recently said goodbye to fan-favourite character, Ellie Bishop as she said an emotional farewell in the season 18 finale. But could Jessica Knight be taking her old position when the CBS drama returns for its 19th season?
NCIS fans got the disappointing news from CBS that Emily Wickersham would not be returning for season 19 following the tear-jerking events of the 18th season's final episode. The exit means that her character, Ellie Bishop, is out of the show moving forward but it could mean Jessica Knight (played by Katrina Law) is in line for a promotion. Will Jessica Knight be taking over from Bishop?
Will Jessica Knight take over from Ellie Bishop?
Ahead of season 19, fans got the bittersweet news that Wickersham has decided to leave the series after starring in eight seasons.
Bishop's absence will leave a hole in the series, with the NCIS agent proving to not only be a fan favourite, but also an integral part of the series.
Now that she is gone, a new character will have to fill the space that's missing in the cast, however, it could be a character fans already know.
Special Agent Jessica Knight is one of NCIS's most recent additions, only appearing in the final two episodes of season 18 which just ended on May 25.
Originally, fans assumed that Jessica Knight was joining the NCIS team to replace Jack Sloane (Maria Bello) after it was confirmed she was leaving the show.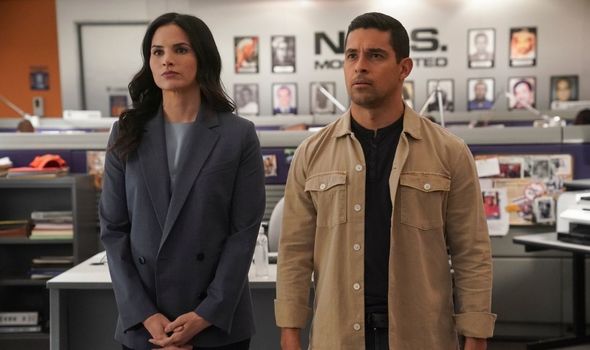 However, now that Ellie Bishop is leaving too, it is more important than ever for Knight to step up to the challenge to join the NCIS team as a full member.
Coupled with this, rumours continue to circulate that lead star Mark Harmon, who plays Leroy Gibbs, may not be remaining in the series full-time in season 19.
Harmon is confirmed to be reprising his role for the 19th season; however, it is not clear in what capacity he will return.
This follows rumours the star wanted to leave the show for good, with CBS threatening to cancel the series completely if he left.
Jessica Knight may be new to the show, but her addition may become crucial to keep the show in balance.
Jessica Knight is an NCIS Special Agent assigned to the REACT Unit by Tom Dalton (Chris Browning) out of the FLETC to join his team.
Knight's involvement at the end of season 18 was only brief but it may give fans an indication of the cast dynamic moving forward.
CBS is yet to confirm Katrina Law's involvement in the series moving forward, with no details on her casting for season 19.
Little is known about the cast or plot for the next season, with more details expected to be revealed through the summer as filming begins.
Season 19 is expected to drop in early 2022, with the show back on track following several disruptions caused by the COVID-19 pandemic.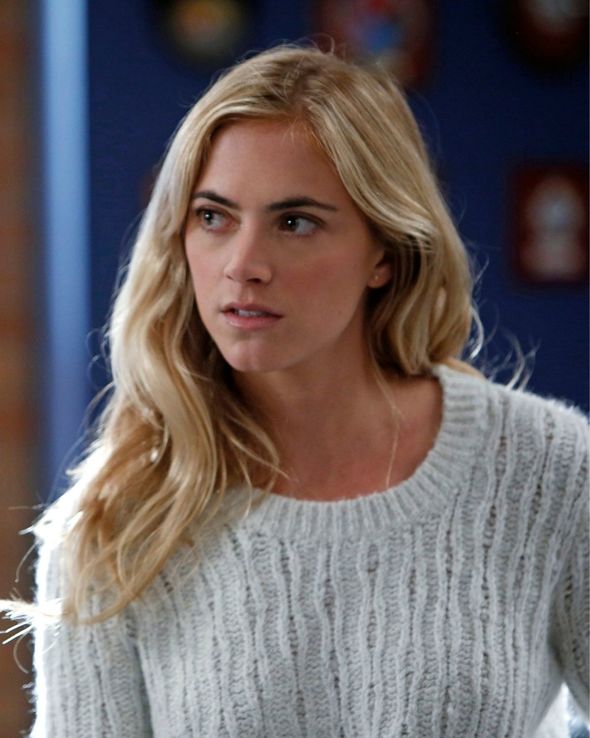 Law's Jessica Knight could be a safe bet for CBS to take up a leading role after her fresh introduction.
However, the character has caused a mixed reaction online, with many fans sharing their thoughts on Knight and the potential of her joining the show.
TVInsider recently conducted a poll for fans on the character, asking them what they thought of her potentially joining the show as a regular recurring character.
Many fans responded, with one saying: "Nope, Torres [Wilmer Valderrama] is the wildcard the team needs."
However, another fan said: "Yes! She plays a strong character that can be moulded into a character that will shine with the others on the show. This will give her a place to grow and get past the obvious hurts."
A third fan wrote: "No, she's too overbearing [sic] to fit in. Please keep the [sic] existing team. They are so well in tune with each other."
Fans will have to wait and see what happens with season 19 of NCIS, with many already preparing themselves for a very different dynamic for the show.
Time will tell who returns in what capacity and who will be new on the show, though news should be coming later this year.
Related News – Be sure to get some more news when it comes to NCIS.