"NCIS" is throwing a big "welcome back" party for one of its former characters.
During the last few seasons of "NCIS," we've grown accustomed to saying goodbye to characters rather than greeting them. For example, we were forced to part ways with Gibbs earlier this season. Then there was Emily Wickersham's Agent Bishop the season before that.
A former guest star, on the other hand, is returning for another appearance during Season 19. Meredith Eaton had previously appeared in three episodes of "NCIS." Her first appearance was in Season 7 as Carol Wilson, an immunologist. She maintained this persona throughout Season 9 and then again in Season 11 in 2013.
She also appeared in the first season of the now-cancelled series "NCIS: New Orleans." Now, Executive Producer Steven D. Binder has confirmed to TV Insider that she will be returning to help the team. The biggest difference this time is that Gary Cole's Agent Parker is in charge.
"We're overjoyed to be able to collaborate with Meredith Eaton again." She's a fantastic actor who adds a lot of energy to our show. Since her last appearance in Season 11, we've been itching to have her back whenever her schedule permitted. And now, with the team in desperate need of an expert immunologist, who better to come and save the day than Meredith's beloved 'Carol Wilson'? "The only real question is whether she will arrive on time." Binder told the news organization.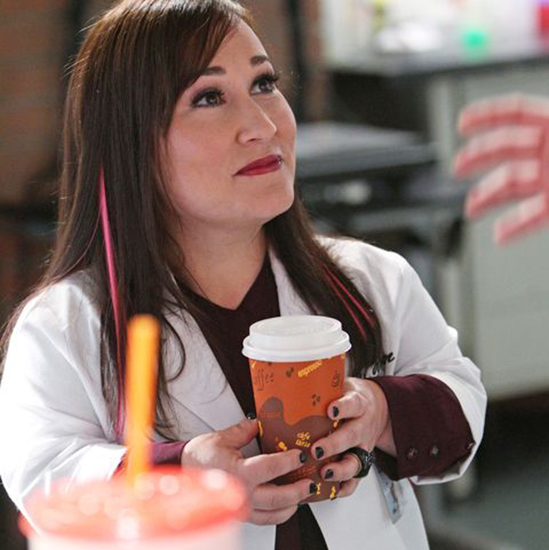 Although it's exciting to see Eaton again, her character might not bring the team the best news. After all, she is an immunologist. Because of her popularity, her return seemed unavoidable.
You won't have to wait long to see her on the screen, thankfully. Brian Dietzen, who plays Jimmy Palmer, confirmed on Twitter that she will appear in the show's next episode when it returns from its hiatus. It will return after the Olympics, which will most likely be on February 28.
Dietzen first revealed her "NCIS" appearance when she posted a photo with Eaton and Wilmer Valderrama. "Every now and then, you get to write something for television." And sometimes that means getting to see friends you haven't seen in a long time. "I'm so glad you're here, @themereaton!" he said on Instagram. This episode was also co-written by Dietzen.
In addition to playing Carol Wilson, Eaton began playing Matty Webber on "MacGyver" in 2017.
The fact that a crossover is on the horizon is perhaps the most exciting news in the "NCIS" world. "NCIS" and "NCIS: Hawai'i" will cross paths at the season's end. Meanwhile, in a recent episode of "NCIS: Hawai'i," we saw a fun connection between Gibbs and Jane Tennant. The crossover episode of "NCIS" will air on Monday, March 28.
Related News – Be sure to get some more news when it comes to NCIS.