NCIS season 19 will soon see agent Timothy McGee take on a brand-new case with a very unique twist, as actor Sean Murray's child Cay Ryan will appear alongside their father.
Sean Murray has played Timothy McGee in the CBS drama NCIS for nearly two decades, and it's safe to say he's seen his fair share of hard-hitting and emotional storylines. Season 19 has been no exception, beginning with McGee's emotional farewell to team leader Gibbs (Mark Harmon) in the first few episodes. However, Murray is in for a more heartwarming plot, as his child Cay Ryan Murray will soon appear in the drama – and their character quickly strikes up a bond with McGee.
The father and child duo will make their onscreen debut together in the upcoming film The Brat Pack.
And it sounds like the Murrays will have an interesting encounter as their characters form an unlikely bond.
"NCIS investigates a ring of clever teenage partygoers when a string of break-ins occurs at Marine Base Quantico," according to the official CBS synopsis for the 19th episode of season 19.
"While working the case, Special Agent McGee develops feelings for one of the teens, Teagan Fields (Cay Ryan Murray)."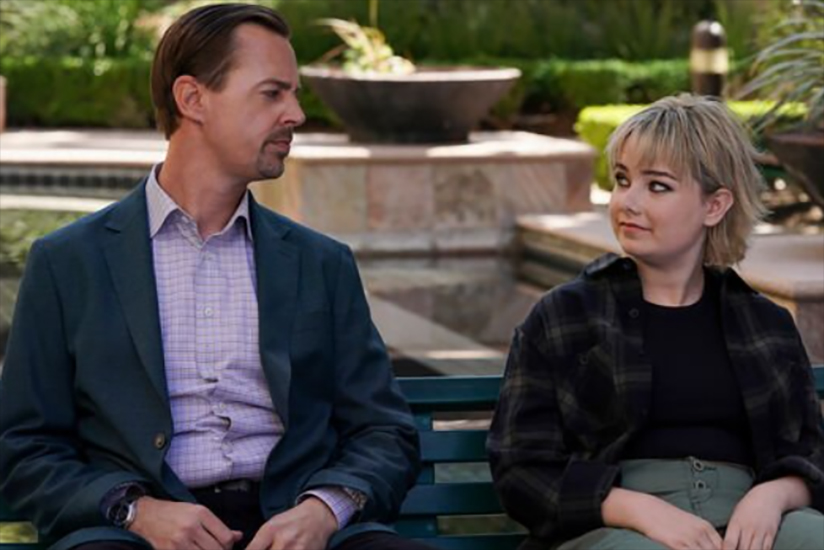 While a promo for the Murrays' first episode together has yet to be released, a few first-look photos show the two in action for the first time.
McGee approaches Teagan for a chat, presumably about the break-ins, in one of the first-look images, which will air on May 2.
Teagan is dressed in a ragged flannel shirt, khakis, and leather boots.
Another image shows the two inside the NCIS headquarters, indicating that the punk teen and McGee hit it off.
And it's safe to say Teagan feels right at home, taking a seat on one of the team's desks rather than a chair.
Another image shows Teagan in an elevator with a wry smile on her face, next to McGee.
It remains to be seen whether Teagan will assist the team in getting to the bottom of the break-ins, but it is clear McGee will have a soft spot for the newcomer.
It's also unclear whether Cay will appear in additional episodes with their father in the future, but they've expressed their excitement to be a part of the show on social media.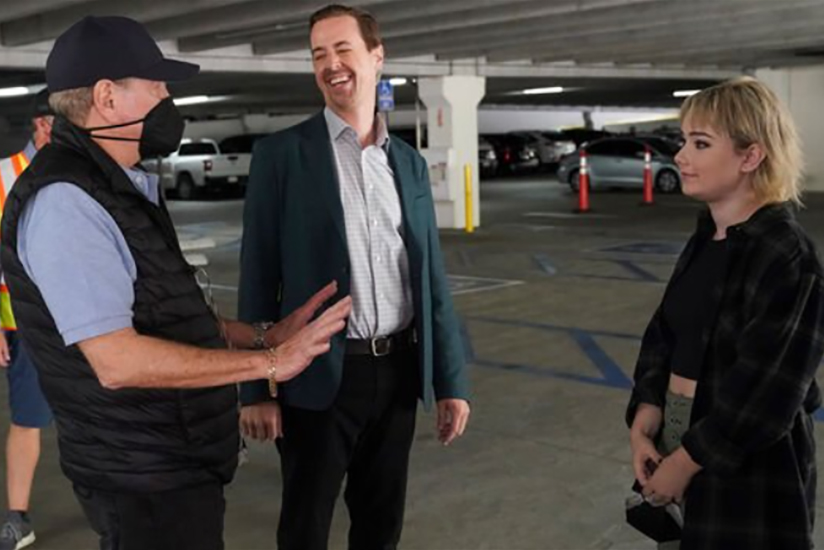 Cay posted a few of the promotional images to their Instagram Story.
Cay simply wrote: "May 2nd!!" in a solo shot of Teagan perched on one of the team's desks. "CBS at 9 p.m."
They followed this up with a behind-the-scenes shot of them filming alongside the NCIS crew with their father.
"@CBSTV at 9 p.m." Cay simply scribbled something on the image to promote the episode.
Cay's appearance on NCIS is one of the first times they'll be seen on American television.
They keep their fans and followers up to date on a regular basis via their Instagram page, which can be found under the handle @cayryanmurray.
With only a few episodes remaining in NCIS season 19 before the season finale, which will air on CBS on May 23, fans will have to keep an eye on this space to see if Teagan will return.
Related News – Be sure to get some more news when it comes to NCIS.