NCIS fans were eager to see more of the show's most recent newcomer, believing her investigative abilities had secured her a spot on the team.
NCIS, CBS' long-running procedural drama, returned to screens with another tense episode, but this time there was a new team member. Fans demanded that Kayla Vance (played by Naomi Grace) become a permanent member of the NCIS team after she impressed them with her investigative abilities.
Kayla, Director Vance's (Rocky Carroll) highly skilled daughter, was introduced to the team in the most recent episode of NCIS, titled "First Steps."
She'd just completed her training and was joining the squad as a special agent for the day.
As a newcomer, Vance asked agent Torres (Wilmer Valderrama) to essentially babysit his daughter while she worked on a seemingly simple case.
Vance assigned them the unsolved case of Dr. Tom Masuda's d3ath, thinking it would keep them out of harm's way, but it turned out to be the polar opposite of easy.
Dr. Tom Masuda, according to the doctor, was a military doctor who d1ed from a heart att4ck, but Kayla wasn't having it.
The newcomer decided to take matters into her own hands and retrace Masuda's steps before discovering he had been poisoned.
Smithy, the bar owner, had also left a number of voice messages for the v1ct1m.
While Torres and Knight (Katrina Law) were investigating the bar, they asked Kayla to say put, but she didn't.
When the team discovered that one of Masuda's psych patients was responsible for injecting him, he grabbed Kayla and held her hostage.
He called Vance after finding her ID and threatened to k1ll his daughter if he didn't agree to a prisoner swap, so the director just agreed to it to get his daughter back.
When the team found Rodriguez, they were able to rescue Kayla and praised her for her bravery in the face of adversity.
Viewers were also impressed by Kayla and the way she followed her instincts, so they took to Twitter to demand that she appear in more episodes in the future.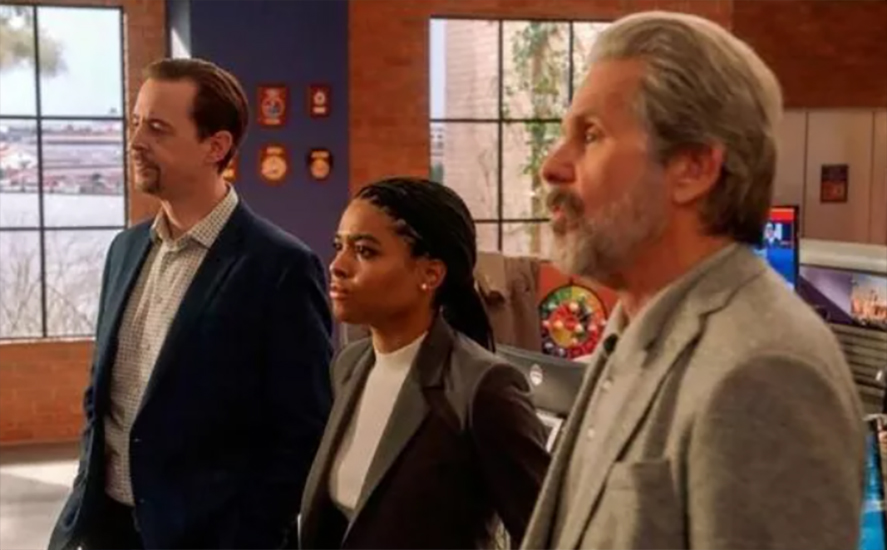 "Honestly, she doesn't look old enough to be out of high school," wrote @TeresaAustene, "but she did a great job."
"Please tell me we have another #NCIS on the way with Kayla's reassignment!" @yoccmyaj added.
"Good episode, predictable, but nicely executed," tweeted @AdLibs4Hire. I'm hoping Kayla gets some good feedback so she can become a regular."
"I want Kayla to stay with the team, but I understand why she can't," @Antoine48775572 said.
@Sapphire 28 "I hope this isn't the last we see of Kayla as an agent," they both agreed.
"She may not be joining the team, but Agent Kayla Vance is always welcome at #NCIS HQ," said @JBraxt29.
Although it remains to be seen whether viewers will see more of Kayla, fans will have to wait for the upcoming episodes to find out.
Related News – Be sure to get some more news when it comes to NCIS.