NCIS has been off the air for a few weeks, but when it returns, it'll be time to watch the 13th episode of season 19, co-written by Jimmy Palmer star Brian Dietzen.
NCIS' Jimmy Palmer (played by Brian Dietzen) is a seasoned CBS character, having appeared in the show since season one. Dietzen, on the other hand, has stepped back behind the camera for the first time to co-write an episode, which will be the next installment, episode 13. Here's everything we know so far about Dietzen's first foray into screenwriting.
Dietzen took to social media at the start of the year to announce that he was co-writing an NCIS episode with screenwriter Scott Williams.
He shared a photo of himself holding a script with the title of the upcoming episode blacked out.
Dietzen wrote in the caption: "You guys, I got to collaborate on a script for @ncis cbs with my pal @mostxsw, and it's been a fantastic adventure so far.
"We start filming this bad boy after Thanksgiving, and I couldn't be more excited.
"This is my first time writing for the show, and it's been a fantastic learning experience."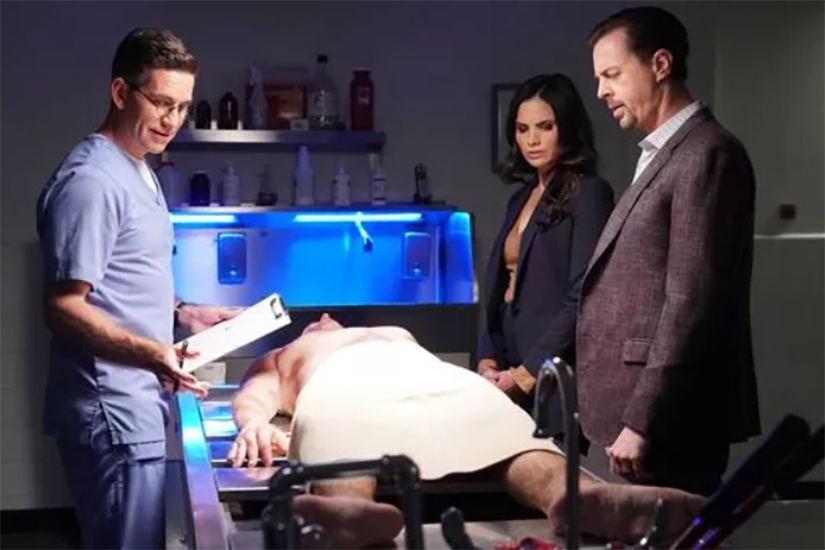 Since the big reveal, there have been numerous hints as to what fans can expect from Season 19, Episode 13.
First and foremost, the episode in question is titled The Helpers, and while no description has been released as of yet, it is known that it will feature a significant Jimmy-centric storyline.
In season 18, the chief medical examiner lost his beloved wife, Breene Palmer (Michelle Pierce), to c0r0nav1rus.
Fans were heartbroken to see him struggle to accept her d3ath, but another member of his family will appear in The Helpers.
Jimmy's daughter Victoria, who hasn't appeared in the show since she was a baby, makes her debut in NCIS.
Breena gave birth in We Build, We Fight, season 12, episode 13, and it was especially emotional because they named their daughter after Donald "Ducky" Mallard's (David McCallum) late mother.
Palmer teased his on-screen daughter on social media, posting a photo of himself and a young girl sitting in NCIS chairs, backs to the camera.
Fans couldn't help but express their delight at finally meeting Victoria.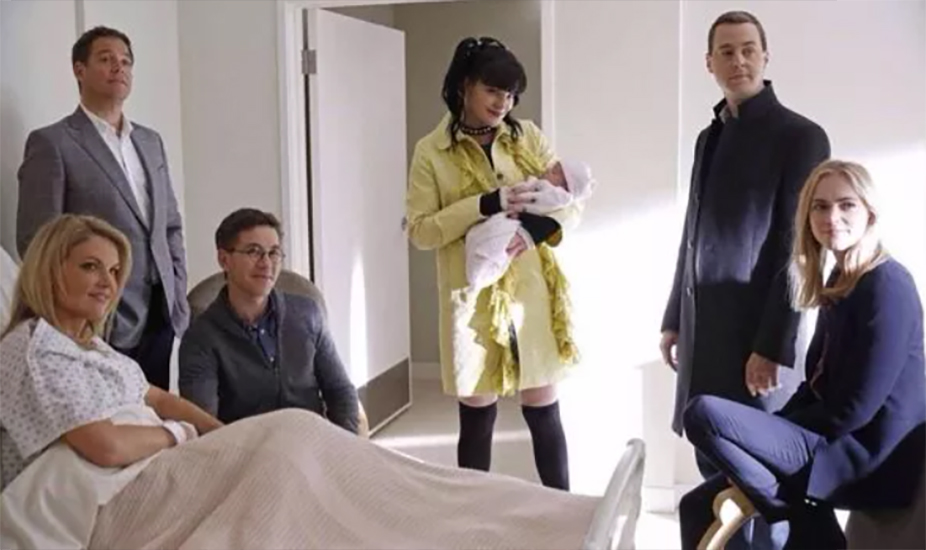 One supporter wrote: "Oh, my goodness! So much has changed on #NCIS over the years, but it still feels like Victoria was born not long ago! I'm looking forward to the next episode a lot."
Another ecstatic viewer added: "gasps Doctor Palmer, are we going to see your baby girl on NCIS???!!! I GEEKED SO MUCH!!!"
While a third person added: "ENTIRELY! Victoria, Dr. Palmer's daughter. Her GrandDucky has to be there as well."
Victoria will not be the only guest star in the upcoming episode; a familiar face will also appear.
It was announced at the end of last year that actress Meredith Eaton would return to reprise her role as Centre for Disease Control researcher Carol Wilson.
She was also a college friend of former forensic expert Abby Sciuto (Pauley Perrette), and she hasn't appeared on the show since season seven.
So it'll be interesting to see why Carol returns and how she'll be involved in the next episode.
Related News – Be sure to get some more news when it comes to NCIS.