NCIS season 18 has officially been commissioned by CBS. But will fans finally see Torres and Bishop find romance in the series?
NCIS has been greenlit for an 18th season of the hit crime procedural with CBS scheduling it for Tuesday evenings this autumn. However, fans are now hopeful there may finally be some romance on the cards for Ellie Bishop (Emily Wickerhsam) and Nick Torres (Wilmer Valderrama) after some hints from the executive producers of the show.
Will Bishop and Torres finally get together in season 18?
NCIS is known for teasing relationships across many seasons with Tony DiNozzo (Michael Weatherly) and Ziva David (Cote de Pablo) as a prime example.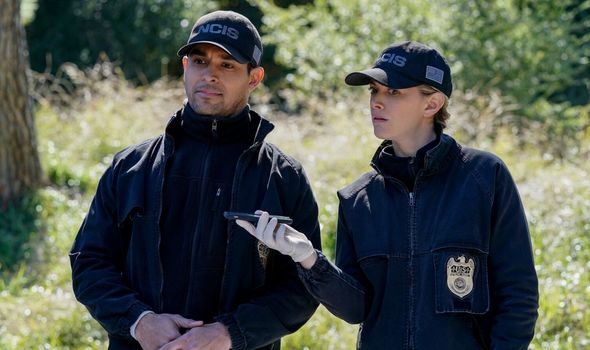 However, over the past few seasons, viewers have been desperate to see Bishop and Torres reconcile their feelings for each other.
Fans were even given a glimpse at what their relationship could be like in the season 17 episode Ephemera.
As viewers will remember, they played lovers in a flashback scene, which left some excited and believing romance could be on the cards.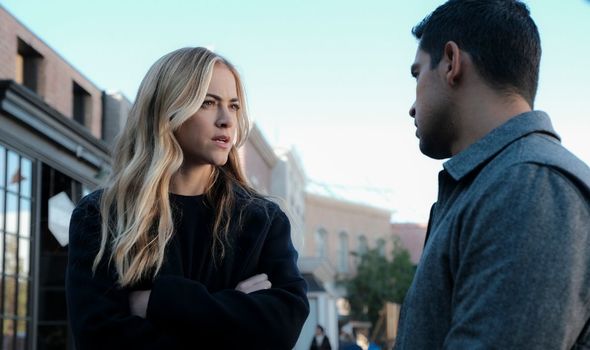 Speaking with TV Insider, executive producer Frank Cardea teased this would be something they will be pursuing into the next season.
He said of the pair: "They've become very close and very dependent upon each other, and our show has a history of playing with relationships like that.
"There's certainly the Tiva relationship for so many years that the audience has seemed to enjoy, and they seem to enjoy this relationship now.
"We will pursue that. We will keep looking at that."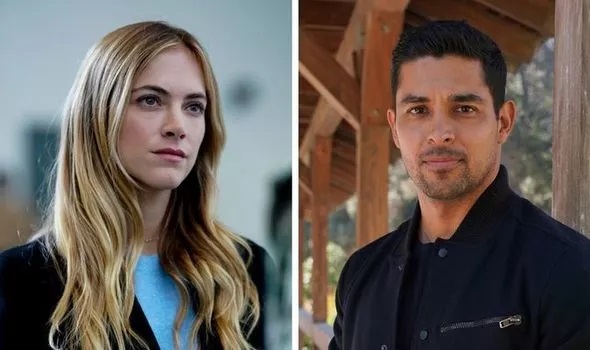 This was also teased in another interview with CarterMatt where Cardea also said he would be playing with the duo's relationship as well as the one between Leroy Gibbs (Mark Harmon) and Jack Sloane (Maria Bello) in the new series.
He told the publication: "Absolutely. I think the audience loves it and we love writing it.
"We will play with those things — I think 'play' is the operative word."
Obviously, nothing has been given away about what their relationship will entail but it seems there is hope yet for fans of the pairing.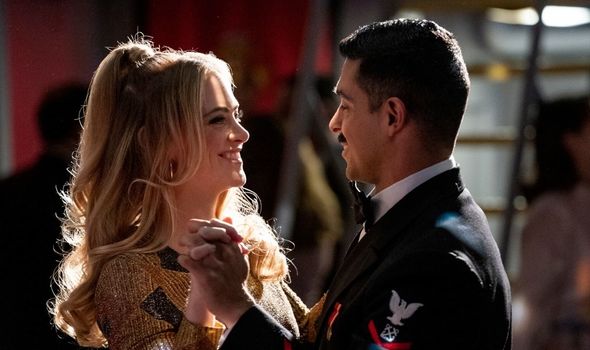 And many viewers are eager to see this pursued, taking to Twitter to voice their excitement at the pair.
One user named @Kikay0428 wrote: "Still waiting for Torres and Bishop time."
While another called @kirstyvictorix added: "The sexual tension between Bishop and Torres in NCIS is soul destroying."
A third fan called @AlessiaSimi also voiced their hope the pair could get together in season 18.
She wrote: "@NCIS_CBS at least make them kiss but when? We want them to see their kiss.
"I hope the kiss between Torres and Bishop happens in the NCIS season 18.
"They have been flirting and looking at their eyes since the 15th season."
At the moment it seems like viewers will have to keep patiently waiting to find out what's next for the pair.
Related News – Be sure to get some more news when it comes to NCIS.