NCIS season 18 is coming to CBS very soon and fans are eagerly scouring the web for any spoilers which may tease what's to come. And McGee star Sean Murray has dropped a huge one by confirming the return of a fan-favourite character.
Timothy McGee (played by Sean Murray) will be back alongside the likes of Gibbs (Mark Harmon), Nick Torres (Wilmer Valderrama) and Ellie Bishop (Emily Wickersham) once again when NCIS season 18 makes its long-awaited arrival on CBS on November 17. And they're not the only favourites from the NCIS universe who'll be making their comebacks as McGee's wife Delilah Fielding (Margo Harshman) will be alongside her other half – and fans got a sneak peek at her return via actor Murray's Instagram page.
Delilah hasn't been seen on NCIS since way back in season 16 in which she only appeared in one episode, Once Upon a Tim.
It was an action-packed appearance for McGee's other half as the NCIS agent's past came back to haunt him.
An old PC belonging to McGee and its information became linked to a murder suspect from his old high school thanks to a virus he'd crafted when he was younger.
With PC harbouring the all-important data for an unknown attacker to use it to target the Department of Defense, McGee and Delilah found themselves waging war within their own home.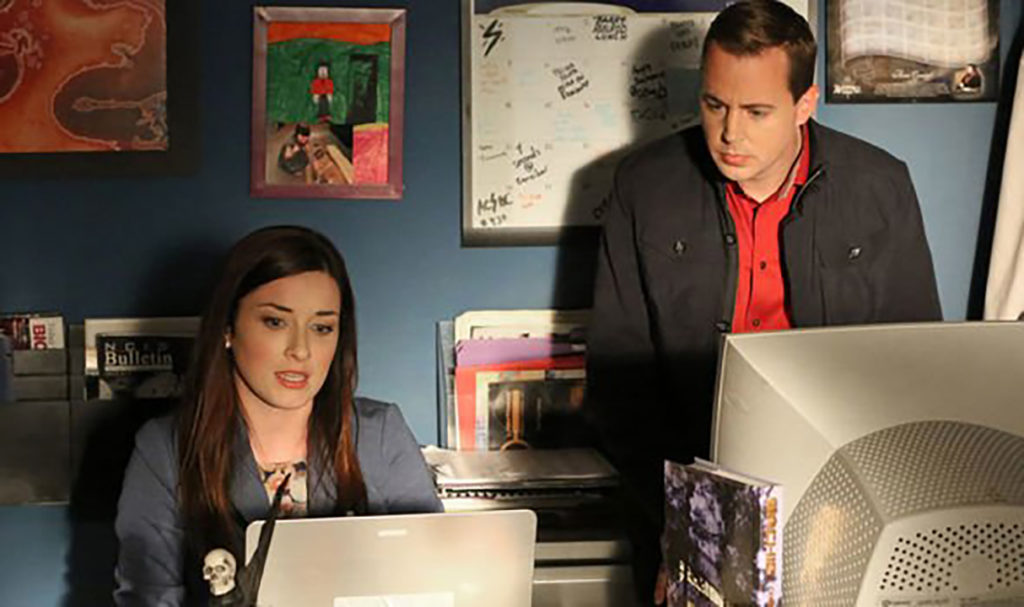 Delilah and McGee faced a home intruder, who initially took aim at Harshman's character only for her husband to jump into action.
McGee protected his spouse and shot the assailant, leaving the pair flustered and on edge by the altercation.
As the dust began to settle, Delilah soon found her attention turned towards McGee's friend Chloe (Audrey Moore) as she became intrigued by their relationship.
This final appearance left plenty of intrigue surrounding Delilah's character up in the air and it now looks like some questions will be answered in season 18.
Taking to his Instagram page, Murray posed for a selfie with his co-star Harshman on the set of NCIS.
"Greetings from the islands! #NCIS #Season 18," Murray captioned the smiley selfie.
And excited NCIS fans were quick to comment on the fact McGee's other half would be joining him in the upcoming run.
"YEESSSSSSS!!!! Finally! I've missed Delilah," replied one eager fan.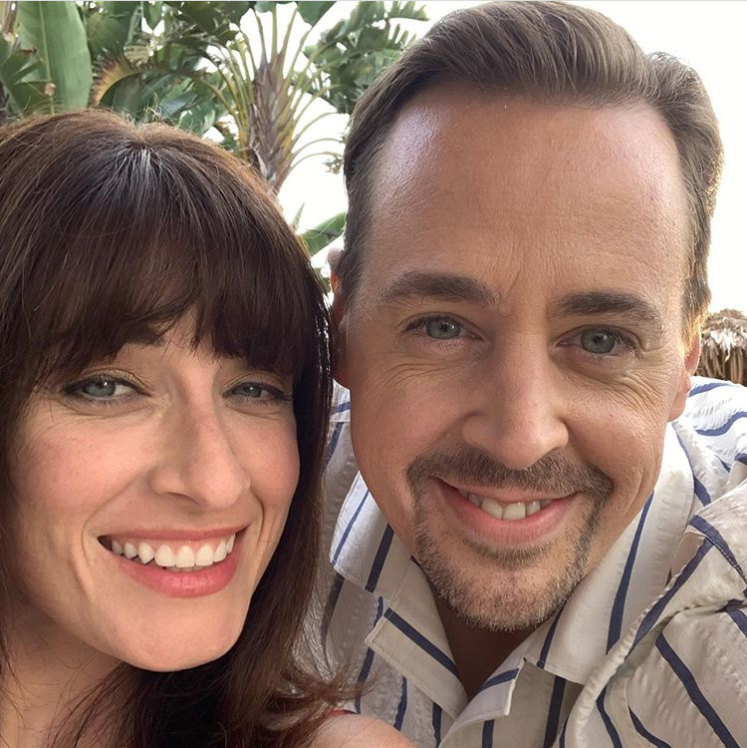 "I seriously cannot wait!!" Echoed a second, with a third writing: "Looking forward to everyone's return!"
A fourth concurred: "Yay Delilah's gonna be back!!!!!!"
While a fifth even suggested fans may get to see a McGee and Delilah honeymoon episode.
The news of Delilah's return was actually confirmed by co-showrunner Frank Cardea earlier this year when he teased their episode.
He told TV Insider earlier this year that her return was part of an episode which had filming postponed as a result of the coronavirus pandemic.
"My former partner, George Schenck, and I, our first episode was Episode 7 of Season 1, and that was the introduction of Timothy McGee," he said.
Cardea added: "It's unfortunate, one of the episodes we didn't get to shoot was a McGee-Delilah episode, so that'll be shot early on next year."
Related News – Be sure to get some more news when it comes to NCIS.