NCIS season 18 is just weeks away from its premiere on CBS and one storyline fans are desperate to learn more about is a possible Gibbs and Sloane romance. But could a first-look photo have sealed the deal for the two?
There's plenty of drama on its way for the like of Gibbs (played by Mark Harmon) and the team when the 18th season of NCIS kicks off later this month. Whether it be the action-packed return of Tobias Fornell (Joe Spano) or a painful-looking incident involving Dr Jimmy Palmer (Brian Dietzen), CBS viewers are in for a dramatic ride. But one plot that's left fans intrigued since it was announced she'd be leaving earlier this year is Jacqueline Sloane (Maria Bello) and Gibbs' possible romance.
Actor Bello's departure from NCIS after three seasons was confirmed earlier this year, months before season 18's return.
As such, speculation has been rife as to how she'll bow of the CBS drama – with theories ranging from a surprise death to a new job.
However, Sloane's imminent exit will also have to address the long-tipped potential romance with team leader Gibbs.
The pair have spent the past three seasons fueling the romance rumour mill with their displays and a first-look photo from season 18 teases it may finally come to fruition.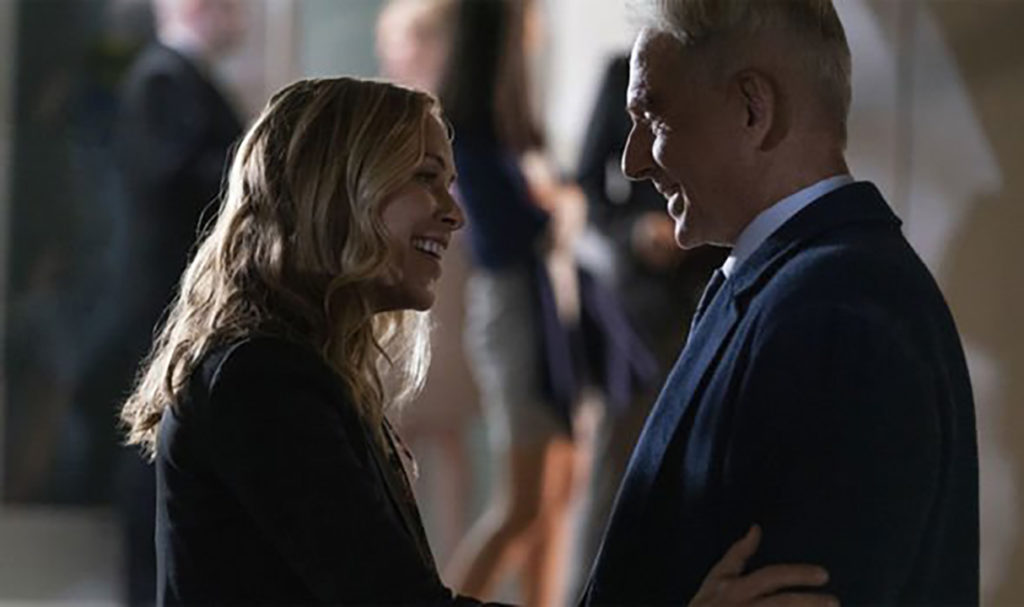 In one snap released by CBS before season 18 begins on November 17, Sloane and Gibbs are shown together.
And it appears her departure couldn't be further from their minds as the two share a smile.
Not only that, but Sloane has an affectionate hand on Gibbs' arm as she looks longingly into his eyes.
While the photo doesn't confirm if they seal this moment with a kiss, it's certainly the biggest hint yet their feelings for one another will come to the forefront.
But if this moment is to seal the long-awaited romance fans have been waiting for, surely only heartbreak awaits.
If they do finally get together, surely Gibbs would be left devastated when Sloane eventually departs – however that may be.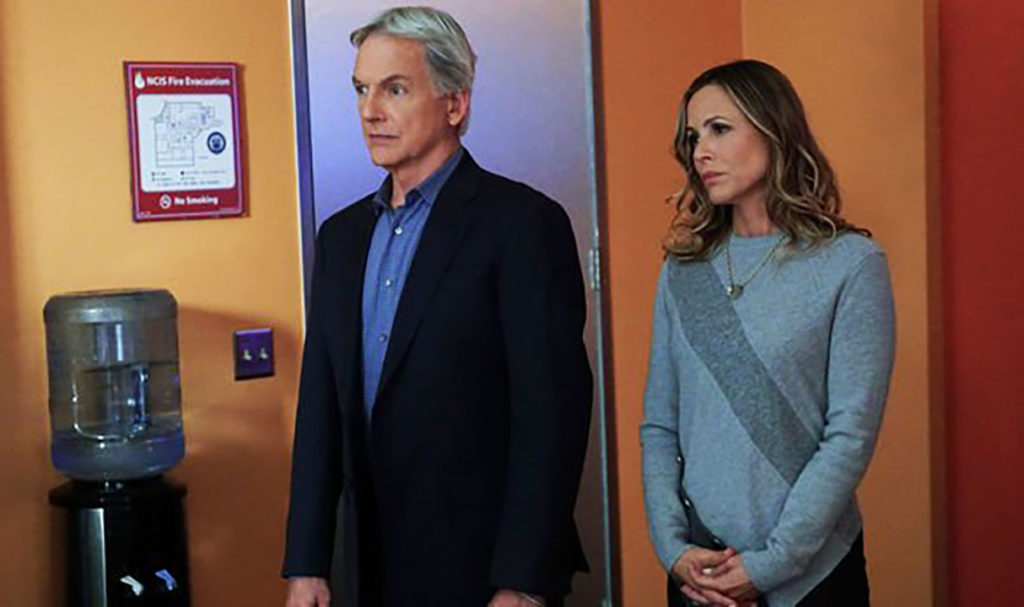 This first-look snap isn't the only hint fans have had at Sloane's involvement ahead of the series premiere.
CBS shared its first minute-long trailer for season 18 and Sloane makes an appearance, albeit brief.
Sloane's return to the fray comes when Gibbs assembles a team to hunt down a suspect in the trailer.
"Let's go catch a killer," Gibbs tell his team, with them soon agreeing to come along.
"I'm in," says Nick Torres (Wilmer Valderrama), with Ellie Bishop (Emily Wickersham) soon concurring: "Me too."
Moments after, Sloane waltz's into the conversation and says: "Me three."
But could this hunt be the storyline which leads to Sloane's departure?
Fans will have to tune in to find out for sure just how she'll leave the series with bosses staying tight-lipped about her departure.
But needless to say, she'll be a much-missed character having won over the fans in the past three seasons.
Related News – Be sure to get some more news when it comes to NCIS.