A new episode of NCIS is on the way after a long hiatus. This episode (written by Brian Dietzen) is sure to keep you on the edge of your seat. Here's a look at the Season 19 Episode 13 plot.
Jimmy and Kasie are in danger.
Kasie Hines and Jimmy Palmer are in a dangerous situation during NCIS Season 19 Episode 13 (titled "The Helpers"). The duo is exposed to a biotoxin while investigating the d3ath of an intruder at Quantico.
The team attempts to assist by locating an antidote to the lethal toxin. They seek the assistance of Dr. Carol Wilson in their endeavors. Torres helps out by spending time with Palmer's daughter, Victoria, to distract her from what's going on. Torres' time with Victoria will undoubtedly distract him from his own concerns. He's been having a difficult time lately.
A former 'MacGyver' star will make an appearance on 'NCIS.'
Meredith Eaton, who played Dr. Carol Wilson on MacGyver, plays her. In an Instagram post, Dietzen announced the upcoming guest appearance. "Every now and then, you get to write something for television," Dietzen wrote. "And sometimes that means getting to see friends you haven't seen in a long time." @themereaton, I'm so glad you're here!"
Benita Krystal Nall as Amanda Wright, Patrick Bristow as Channing Elroy, and Eugene Prokofiev as "Buggy" Dennis Newton are among the other guest stars. Michelle Pierce, who played the late Breen Palmer, is also scheduled to appear as a guest star. We're guessing she'll show up in a flashback.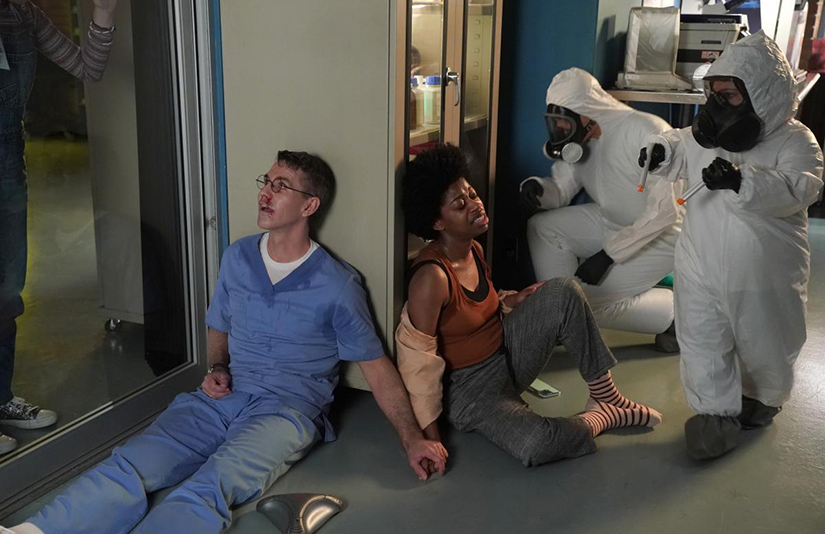 What happened on 'NCIS' the last time?
The 12th episode of NCIS Season 19 (titled "Fight or Flight") was intense. Torres (Wilmer Valderrama) is battling his demons in this episode. His demeanor abruptly shifts, and the entire team notices.
Torres has suffered a significant loss in his life. He's still processing his father abandoning him (again), Bishop leaving, and Gibbs remaining in Alaska. Torres is fighting someone during an undercover assignment at one point in the episode. He is given the option of declining the assignment because his opponent is twice his size, but he does not do so.
Torres nearly k1lls himself, but he doesn't care. When McGee steps in, Torres asks, "Who's left to care?" He believes that because everyone he cared about has abandoned him, he should fight to the d3ath. McGee assures him that he is concerned about him. Torres, fortunately, survives the fight, and the mission is completed.
Torres will hopefully regain his footing and return to his former self. For the time being, it appears that he will remain in a dark place. Torres will return to the person he was before joining NCIS, according to Valderrama. It may be some time before we see a happier Torres.
"We didn't know much because Torres doesn't reveal much about his personal life," Valderrama tells the publication. "He doesn't reveal anything about his life before joining NCIS."
Related News – Be sure to get some more news when it comes to NCIS.