The NCIS team has gone through a lot this season. There have been deaths, fights, unexpected departures, and more. One team member who is dealing with a lot right now is Nick Torres (Wilmer Valderrama). The recent departure of Bishop (Emily Wickersham) and the abandonment by his father, Miguel (Steven Bauer), has left him in a dark place.
Nick Torres suffered heartbreak after his father abandoned him
Torres was shaped by his relationship with his father, Miguel Torres. Torres grew up hating his father because he left him and his family when he was 5 years old. He described his father as a "deadbeat."
As far as Torres was concerned, his father was dead. However, Miguel reappears during NCIS Season 18 Episode 12 (titled "Sangre"). At first, Torres is so angry with his father that he doesn't want to have anything to do with him.
Torres has a change of heart after Miguel saves his life during a shooting. Torres makes plans to spend time with Miguel and reunite him with the rest of their family. However, when he arrives at Miguel's hotel room, he has already checked out. Torres was right all along about his father.
Being abandoned when he was five caused Nick not to trust people easily. Also, his previous job doing undercover work resulted in him being closed off to others. Torres was distant and mostly kept to himself. Torres tells TV Line Nick didn't volunteer a lot of information about his life before NCIS.
"We didn't really know much, because Torres doesn't really offer much up about his personal life, Valderrama tells the publication. "He doesn't open the door on what journey he lived before he got to NCIS."
Torres endured another heartbreak when Ellie Bishop left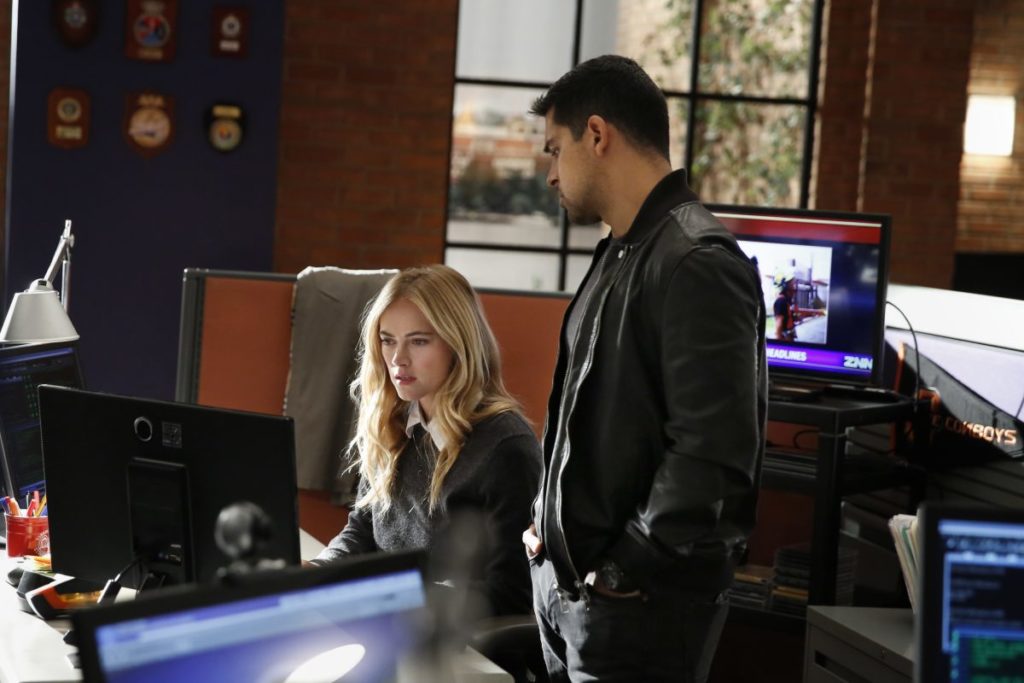 Torres and Bishop had a flirty back-and-forth going on for a few seasons. However, things never quite seemed to line up for them. A real conversation about their relationship didn't happen until NCIS season 18. Viewers saw a glimpse of that conversation during episode 14 (titled "Unseen Improvements") when Bishop and Torres get into an elevator, and she begins talking about the time they spent together when they were locked in a jail (episode 6, titled "1 mm").
From the way Torres and Bishop were eyeing each other at the end of episode 6, it's possible they had a fling. However, it doesn't look like they moved forward with an official relationship. Torres seemed shocked at the end of the NCIS Season 18 finale when Bishop says, "I didn't mean for us to happen."
Torres thought there was a chance for them to be together, but Bishop knew all along there was no possibility of them becoming something more. He felt betrayed yet again by someone he trusted.
Wilmer Valderrama says Nick Torres will go 'back to the way he was'
The NCIS team became Torres' family. He became even more aware of that after the stunt his father pulled. However, the additional blow of Ellie's departure might prove to be too much for him to handle. Two people who were important to him are gone.
Although Gibbs (Mark Harmon) has shown Torres he will be there for him in his time of need (for example after Torres' hit and run and after his father bailed on him), it might be too difficult for him to learn to trust again.
Valderrama tells TV Insider that part of Torres was broken after his encounter with his father. "When he [got] to that hotel room and saw his deep, deep fear come true, it broke something in Torres," he says.
Valderrama says viewers will see a different side of Torres during NCIS Season 19. "[The situation with his father] made Torres go back to a place where he had drifted from: the Torres that came in that first episode of Season 13 that didn't trust anyone," Valderrama tells the publication. "[His dad not being there] confirmed that he has to go back to who he was, which could be good and could be bad."
Related News – Be sure to get some more news when it comes to NCIS.