A fully recommended TV spin-off that also entertains in its own right.
Plot: This action-mystery-drama about the local field office that investigates criminal cases affecting military personnel in The Big Easy, a city known for its music, entertainment and decadence. Leading the team is Special Agent Dwayne "King" Pride (Scott Bakula, Enterprise), a native of New Orleans who is driven by his need to do what is right. Working with Pride is Special Agent Christopher LaSalle (Lucas Black, 42), who plays hard but works harder; Supporting them is coroner Dr. Loretta Wade (CCH Pounder, The Shield), who is as eccentric as she is smart, and Investigative Computer Specialist Patton Plame (Daryl Mitchell, Galaxy Quest), an animated and talented hacker. This colorful city that harbors a dark side is a magnet for service personnel on leave, and when overindulgence is followed by trouble, Pride's team is at its best.
Review: While starting out, Special Agent "Merri" Brody (Zoe McLellan, JAG), a charismatic and tough interrogator who transferred from the Great Lakes office in search of a fresh start during the first two seasons. During Season 2, Brody and LaSalle prank newest recruit Sonja Percy (Shalita Grant) as she settles into the team. Elsewhere, Pride and Mayor Hamilton (Steven Weber, Wings) are kidnapped during Mardi Gras, pushing Pride to step up his campaign against the corrupt official in this and later seasons. Meanwhile, Pride's daughter Laurel (Shanley Caswell) becomes part of a case; and Brody questions her judgment when a mole is discovered as she tries to find out the truth about her sister's death. Episode 12 concludes a crossover event with NCIS featuring that show's core characters.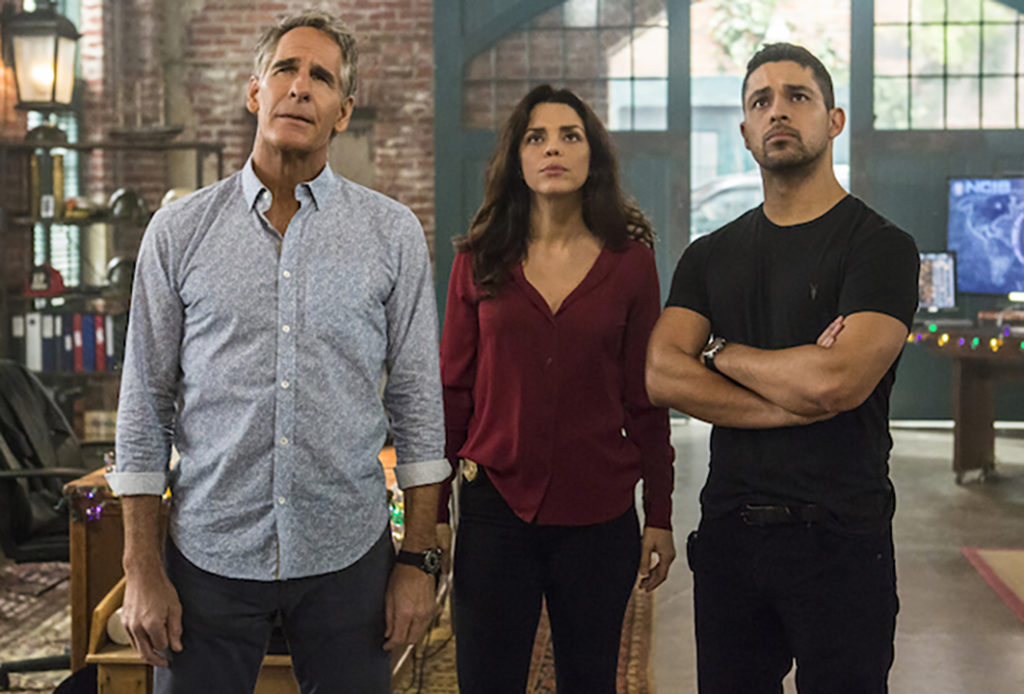 Season 3 has FBI Agent Tammy Gregorio (Vanessa Ferlito, CSI: NY) being assigned to the team when their past activities fall under investigation. But when a spot opens up for her in New Orleans as they bring down a cartel, she has second thoughts about reporting back to Washington. Elsewhere, LaSalle's ex-girlfriend shows up with a big surprise that drives a wedge between him and Percy; Loretta worries about Danny's (Christopher Meyer, Wayward Pines) future, and Pride pushes to finally bring down the Mayor. Meanwhile, the crew's expert Sebastian (Rob Kerkovich) is kidnapped and forced to help a serial killer escape, which makes him rethink his future with the team. Episode 14 concludes a crossover with parent show NCIS. Season 4 and 5 revolves around tough and acerbic Gregorio becoming former FBI Agent upon completion of investigation and joining Pride's team; and the brilliant Forensic Agent Lund leaving the lab and becoming an agent after much training. Joining the team this season is Special Agent Hannah Khoury (Necar Zadegan, Unthinkable), a seasoned agent who specializes in international counter-intelligence and has spent most of her career on overseas assignments. Inbetween both seasons, Pride is framed for an abuse of power and later near-fatally shot while trying to stop a near-lethal mutiny and assassination attempts by a rogue affiliate. Season 6 continues more recurring dramatical arcs including a manhunt for LaSalle's estranged brother who's just been found murdered followed by another season-lasting shocking death which the team must avenge for the remainder of the season, all while uncovering more malicious plots, and having Pride separated from this personal investigation.
Related News – Be sure to get some more news when it comes to NCIS.