"NCIS" debuted on television in September 2003 and quickly became another feather in the cap of acclaimed television creator Donald P. Bellisario. Despite the fact that it is a "JAG" spinoff, the show has become a TV staple in its own right.
At the time of writing, it had surpassed 400 episodes and was in the middle of Season 19 with no signs of slowing down. Fans continue to love the sometimes difficult-to-watch stories it tells, but perhaps more importantly, they can't get enough of its now-iconic cast of characters.
Throughout his time on the show, Special Agent Leroy Jethro Gibbs (Mark Harmon) became the face of "NCIS," but he couldn't solve as many cases as he did without a strong, loyal team behind him.
Abby Sciuto, played by Pauley Perrette, was a standout member of that squad as the NCIS Major Case Response Team's tattooed, enthusiastic Chief Forensic Scientist.
She was smart, capable, and completely unique, providing audiences with a new perspective on people who live alternative lifestyles and shattering stereotypes that had plagued media for years.
Despite her strengths as a character, Abby Sciuto experienced heartbreak during her time on "NCIS." Here's one that stands out as possibly the most depressing of the lot.
Abby's farewell was heartbreaking.
Abby Sciuto made her debut in the first episode of "NCIS," titled "Yankee White," and quickly became a fixture on the show.
She exhibited a deep love for her job and those she worked with, forming strong bonds with people like Gibbs and Special Agent Tim McGee (Sean Murray).
Viewers got to see her grow as a person while learning more about her and the life she lived outside of the lab through her line of work and personal relationships.
The only consequence of this is that when she left the show in 2018, it was difficult for her to say goodbye.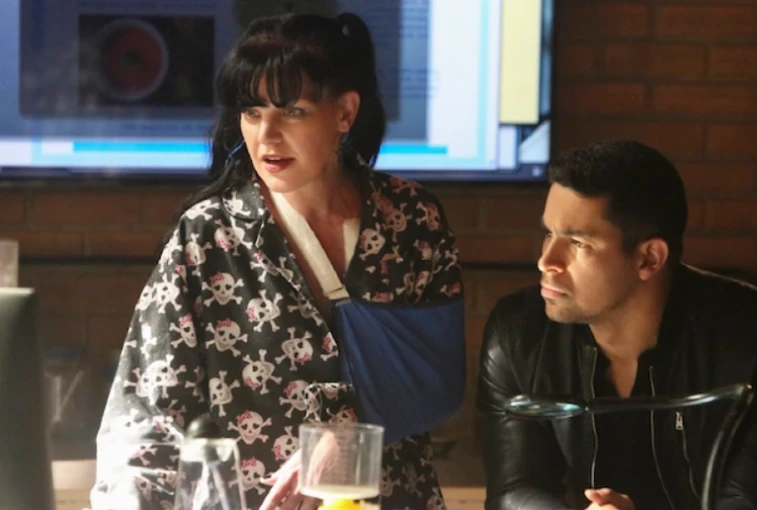 Abby made her final appearance on "NCIS" in the Season 22 episode "Two Steps Back." In the previous episode, "One Step Forward," she and MI6 Agent Clayton Reeves (Duane Henry) were cornered by a gun-wielding thug.
We learn that he fired his gun, and that Reeves did everything he could to protect Abby at the expense of his own life. Following this traumatic event and a brief recovery from her injuries, Abby decided to leave the NCIS and relocate to London, England, to establish a charity in Reeves' honor – a lifelong dream of his.
As if seeing Abby leave "NCIS" after more than a decade on the show wasn't heartbreaking enough, the fact that Pauley Perrette and Mark Harmon split up on bad terms makes it even worse.
Tensions between the two actors erupted during Perrette's final days on set, resulting in Gibbs and Abby's scenes being shot separately. Given the on-screen connection between the two characters, this adds an extra layer of sadness to the situation, making Abby's farewell especially painful.
Related News – Be sure to get some more news when it comes to NCIS.