Former NCIS star Michael Weatherly appeared on NCIS: Los Angeles as Tony DiNozzo for guest appearances. Unfortunately, one guest spot resulted in a gruesome on-set injury. Here's what Weatherly once said about the mishap.
Eric Christian Olsen and Michael Weatherly delighted fans on the 'NCIS: LA' set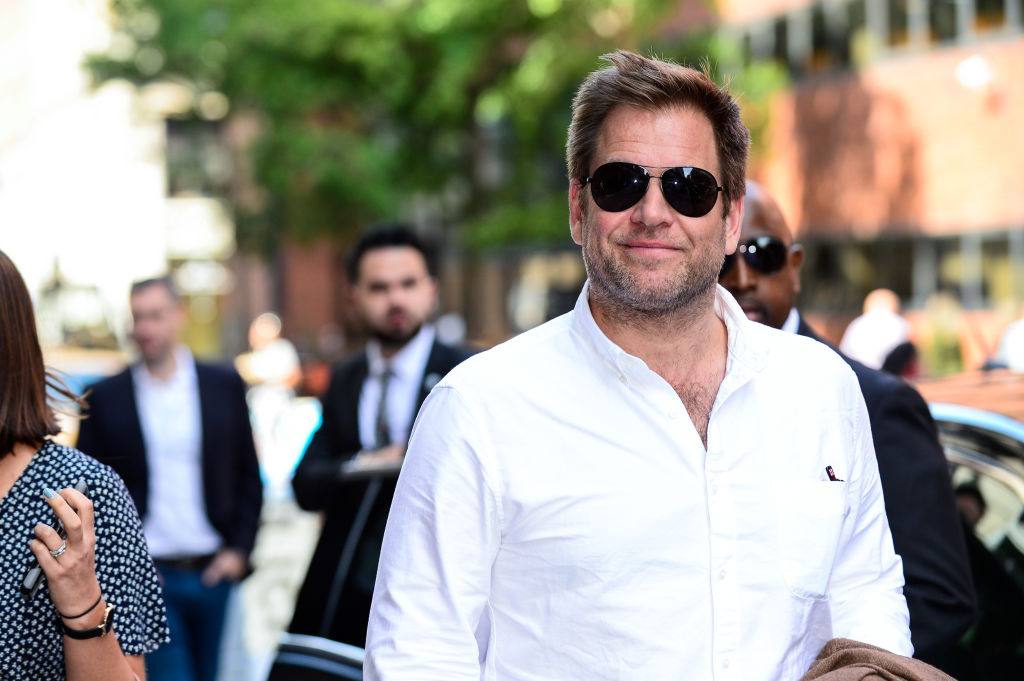 Fans who caught a glimpse of Eric Christian Olsen (Marty Deeks) and Michael Weatherly were beyond thrilled. Olsen told the hosts of The Talk all about a hilarious fan experience. "One woman came by, and she was like, 'Deeks! DiNozzo! Is this the spinoff?'" said Olsen. "She melted in the street. It was too much for her to process. She was hitting her husband and saying, 'Look! They're together!'"
Michael Weatherly's injury
During the same interview with the hosts of The Talk, Weatherly shares what happened to him on the set of NCIS: LA. He revealed he suffered an injury that left him screaming in pain.
Kensi and Deeks were having a scene in the front seat. Now, as an actor, a polite actor, I had to get out of the car during the scene and close the door. And you don't want to close it on someone's line. So, I was trying to do it, and I put my thumb right into the door.

And I couldn't make any sound, and I had the last line of the scene. So, I walk up to the window, I say my line, and I walk away. They say, 'cut,' and I go to the boom guy and I go, 'Turn off the sound.' And I went, 'Aaaah!'
Weatherly said he walked away from the scene in excruciating pain. He revealed he tore off his whole finger nail. However, he also says it was worth it because he's doing work he cares about. "I lost the whole nail," Weatherly told The Talk hosts. "But that was a small sacrifice for the love of the game."
Cote de Pablo also had an on-set injury
Weatherly isn't the only NCIS actor who suffered from an on-set injury. Cote de Pablo does some of her own stunts. Unfortunately, one of her stunts resulted in a neck injury that prevented her from exercising for a month. Although she describes the stunt as simple, it turned out to be risky because she hadn't rehearsed it. Here's what de Pablo told Prevention about what happened when she attempted the stunt:
I only just went back to exercising because I injured my neck, working on the show. So, I was out [of the gym] for about a month. It was a very simple stunt. I had to say one line, turn around, and then there would be explosions, gunshots, all sorts of things. But we had never rehearsed it, so I had no idea what it was going to be like.
When the stunt started, I was trying to scream my line, because of course as an actor, you're like, "Remember your lines–you only have one pass at this, 'cause they can't re-create the entire explosion!" But it was like being in the middle of a war zone. We were supposed to be in a big restaurant kitchen, and I was being hit by flying cabbage–I still have the bruises on my legs.

[A few days later] I woke up in horrible neck pain. My mother always used to say, "You don't think about your teeth until you have a cavity." It was the same thing with my neck. But it's 100% better now. Because of that injury I'm going back to yoga.