The latest episode of NCIS continued the theme of parents and their relationships with their children. McGee (Sean Murray) takes the spotlight. Here's what happened the last time NCIS was on.
NCIS: Season 19 Episode 19
The team investigates a series of break-ins at Quantico in NCIS Season 19 Episode 19 (titled "The Brat Pack"). The incidents compel them to question a group of teenagers to determine if they are involved in the cr1mes.
Teagan Fields and Special Agent McGee form a strong bond. (Cay Ryan Murray, Murray's real-life daughter, plays Teagan.) During his investigation, he discovers that Teagan hacked into the naval base's security system, allowing her and some of the base's children to hold parties in the empty houses.
McGee is drawn to Teagan because they share a similar upbringing. Because their parents were in the military, they had to move around a lot and change schools frequently. McGee notices Teagan is lonely. She claims to be "invisible" to her mother and has attended seven schools in four years. McGee agrees, stating that he attended 12 schools in six years. (Read on to find out why McGee didn't take Gibbs' job.)
Teagan is defended by McGee.
When Knight (Katrina Law) refers to Tegan as a t3rror1st, McGee immediately defends her. "She sounds pretty lonely," McGee observes. "At her age, I could relate to that." We're not that dissimilar. She's not a t3rror1st; they were just having a good time." Knight gives McGee a reality check, saying that while the kids had a good time, someone now has the master key to the military base in Norfolk.
When Knight and Parker arrive at Lieutenant Tang's house, it explodes before they can enter. They were going to question him about a break-in, but he was k1lled before they could do so.
Teagan has fallen v1ctim to a romance scam.
Teagan's boyfriend, Jayden, is discovered to be a fictitious character by the team. He claimed to be a 15-year-old Oceanside boy, but it turns out he's a catfish. Kasie claims that metadata from his online Brat Chat account reveals that he is around 40 years old and lives in Reston, Virginia. Teagan and Jayden never met in person, implying that this is a romance scam. The military base break-ins began around the time Jayden and Teagen met. (Check out what Catfish star Nev Schulman had to say about online scams.)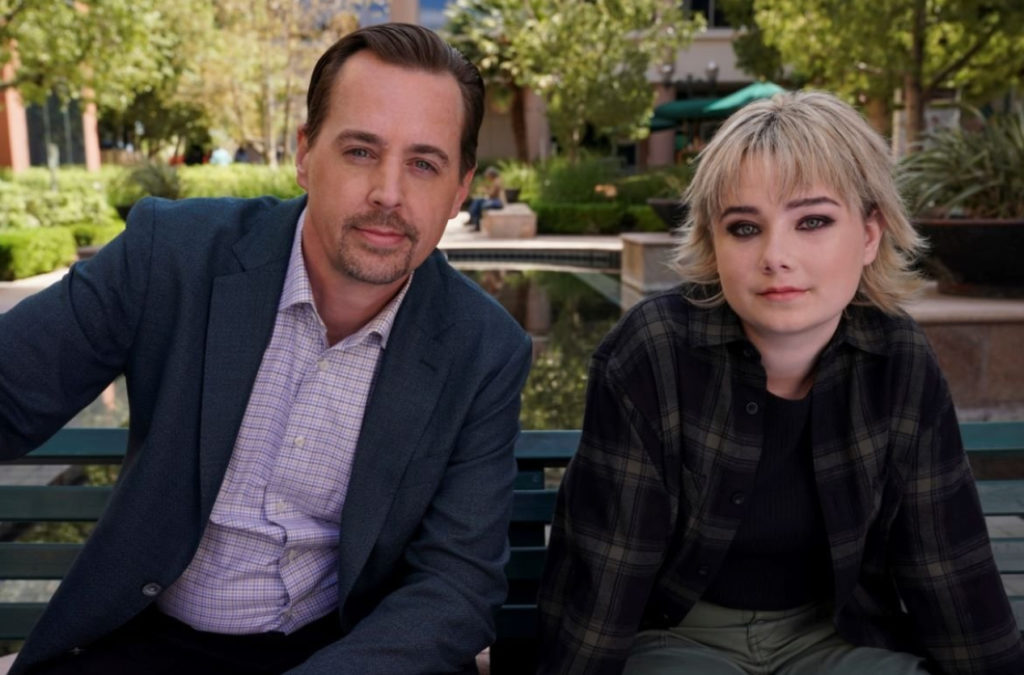 According to McGee, Jayden persuaded Teagan to hack into the base server so that people could break into the houses. They recovered deleted text messages between Teagan and Jayden, which show that he was inquiring about her mother's time in the Navy. Her mother possessed special knowledge that could aid in the construction of bombs.
"Teagan did not murd3r Tang," McGee claims. "The catfisher set her up and used her to gain access to the base." Parker comes to the conclusion that the catfisher built a bomb out of parts that could easily be traced back to Teagan.
Meanwhile, Teagan is on the run, and no one knows where she is. The team later discovers she is on her way to a mall in Reston to meet Jayden. Tang is no longer alive, so he has no reason to contact Teagan. He wants to meet her so he can "tie up loose ends" by k1lling her, the team realizes.
McGee steps in and arrives at the location before Teagan can meet Jayden. They are able to locate Jayden with her assistance. His real name is Jason Samuels, and he served seven years in prison for a hit-and-run. Tang was imprisoned as a result of his eyewitness testimony, so he sought vengeance.
The case is solved at the end of the episode, and Teagan is reunited with her mother. Despite her disappointment, she forgives her daughter for what happened. It's clear that their friendship has been repaired. Tegan is no longer "invisible."
Related News – Be sure to get some more news when it comes to NCIS.