NCIS star Mark Harmon and Law & Order: Organized Crime star Christopher Meloni play the boss each week on their TV shows. Which boss has the higher net worth?
How Mark Harmon became famous
Mark Harmon made his acting debut in a 1973 episode of the television show Ozzie's Girls titled "The Candidate." He then made an appearance in a 1975 episode of the TV series Emergency!
Before Harmon decided to pursue acting seriously, he worked at a few odd jobs. During an interview with Rich Eisen, he spoke about the road to becoming an actor:
I sold shoes. I was in law school for a little bit. I worked at Adidas for about eight months, and before that I was doing merchandising and radio. I was studying acting during the night time, but for a few years after college, other than being a carpenter, I was just trying to do whatever I could do to make a few bucks.

Mark Harmon, Rich Eisen Show
Mark Harmon's television shows and movies
Harmon's first big acting role was the 1977 television movie Eleanor and Franklin: The White House Years. His portrayal of Robert Dunlap earned him an Emmy nomination. Harmon made his film debut in the 1978 movie Comes a Horseman. In 1979, he had a recurring role in the television series 240-Robert, in which he played the role of Deputy Dwayne 'Thib' Thibideaux.
Harmon's fame continued to grow after he starred in the medical drama St. Elsewhere. He played Dr. Robert Caldwell from 1983 to 1986. Other television appearances include Charlie Grace (1995-1996), Chicago Hope (1996- 2000), and The West Wing (2002).
In 1987, Harmon played Freddy Shoop in the movie Summer School opposite actress Kirstie Alley. He then starred in the 1988 military movie The Presidio alongside Sean Connery. Other film appearances include Stealing Home (1988), Till There Was You (1991), and Wyatt Earp (1994).
Christopher Meloni's movies and TV shows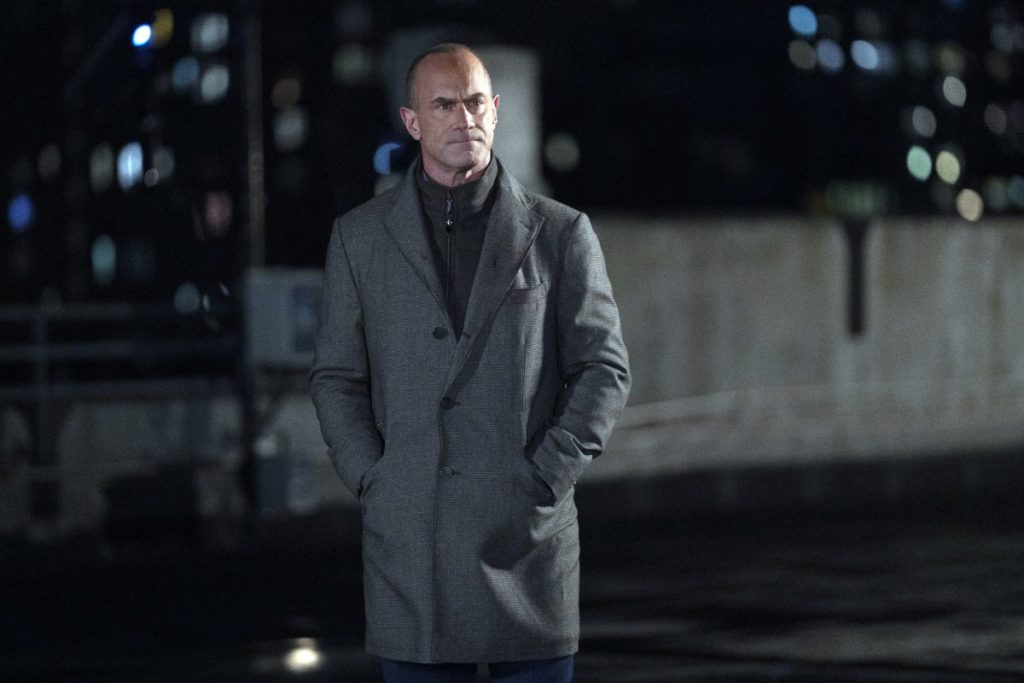 Christopher Meloni plays Elliot Stabler. One of his early acting roles was in a 1988 episode of the TV series The Equalizer. He played the team leader in an episode titled "Splinters." From 1989 to 1990, Meloni played Vito Del Greco/Johnny Gunn in the series 1st and Ten.
Meloni got his first big break when he began playing Chris Keller on Oz. He remained in that role until the series ended in 2003. From 1999 to 2011, Meloni played Elliot Stabler on Law & Order: Special Victims Unit. His other acting roles include appearances in the Harley Quinn TV series, Underground, True Blood, and The Fanelli Boys.
Mark Harmon's Net Worth
As of this writing, Mark Harmon has an estimated net worth of $100 million, according to Celebrity Net Worth. The publication reports he earns around $525,000 per episode of NCIS.
Christopher Meloni's net worth
As of this writing, Christopher Meloni has an estimated net worth of $30 million, according to Celebrity Net Worth.
Related News – Be sure to get some more news when it comes to NCIS.