NCIS: Los Angeles fans can look forward to two new episodes on CBS on May 1. The second episode, titled "Live Free or D1e Standing," is written by Eric Christian Olsen (NCIS Investigator Marty Deeks) and directed by Daniela Ruah (Special Agent Kensi Blye), and it features a different type of collaboration between the show's agents.
TV Insider spoke with the two actors at the Dolby Theatre in Hollywood during the recent PaleyFest tribute to NCIS, NCIS: Los Angeles, and NCIS: Hawai'i. The hyphenates discussed their collaboration as writers and directors, their characters' quest to become parents, and the possibility of an NCIS three-way crossover now that the trio of procedurals has been renewed for the upcoming season!
How did your collaboration on this episode go..?
Daniela Ruah: To be honest, Eric's script was a fireball freight train moving in time. He's a very creative and interesting writer who does a lot of research. He's very astute. It was extremely collaborative and present.
Eric Christian Olsen: I was very fortunate that [Daniela] directed four episodes. She's amazing. As a director, she is at her best. She's the genuine article.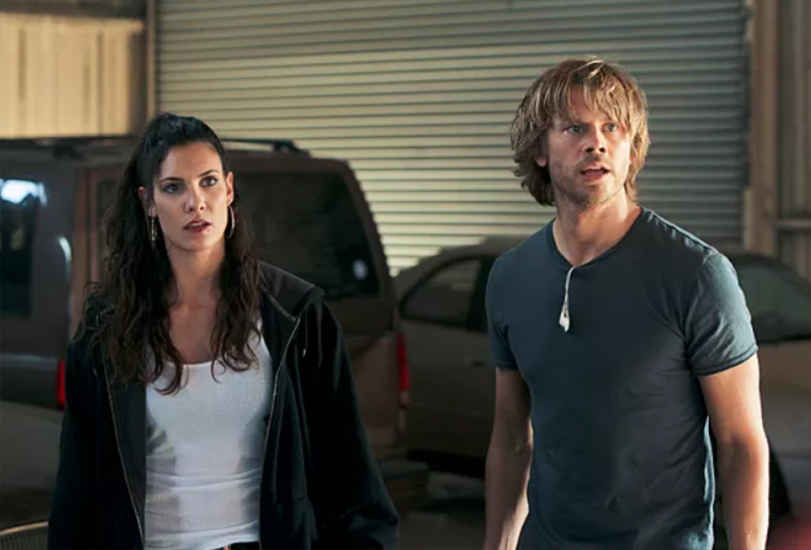 Your characters are dealing with infertility issues. How's it been to play..?
Ruah: I had friends who had gone through this process, and I made an effort to talk to them. I didn't want Kensi's journey to be dishonest in any way. After seeing a scene I did on, a friend called and said it was so authentic. That's because I talked to you before filming it, I explained! I also believe it is critical to draw attention to the fact that there are older children in foster care who require assistance. Scott [Gemmill] did an excellent job of steering the show in that direction.
Olsen: As a [storyteller], one of my philosophies is to tell stories that make us feel less alone. I don't think there are many broadcast procedurals with characters trying to start a family. They're depicting the highs and lows of that as [Kensi and Deeks] go about their daily lives. Many people in the audience are facing similar difficulties.
Given your characters' occupations, there's a chance that Mom and/or Dad won't be able to return home to a small child.
Olsen: That's a common conversation among the characters. One of my favorite scenes this season is [Deeks] realizing he couldn't abandon [a child] on this journey alone.
What did you learn while writing the most recent NCIS: Los Angeles episode..?
Olsen: 17 minutes had passed. I lost all of the comedy in the editing process, so in this one I tried to keep the comedy in all the way through and let it help drive the story, and in the third act I let the action take over.
It's a fine line to walk when it comes to comedy in drama.
Olsen: I believe Scott Gemmill has done an excellent job of walking that fine line and creating banter [among the characters]. I'm simply repeating what he taught me.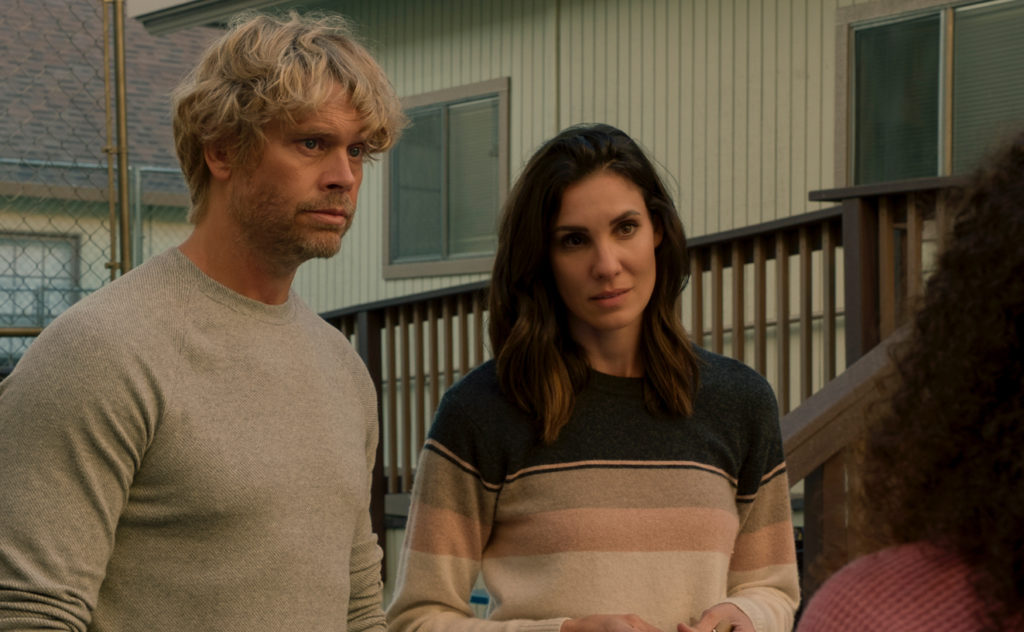 Speaking of danger, Kessler, played by executive producer Frank Military, is still out there…
Ruah: He is, and he continues to be, a threat. That is something our show excels at. They maintain some sort of threat [at all times]. This trend is expected to continue this season. It was a pleasure to collaborate with Frank.
Olsen: Having the knowledge that he can return at any time adds to the tension.
Now that all of the NCIS shows have been renewed, there's a chance for a three-way crossover. Are you up for it?
Olsen: I'm all in! [Especially if we film it in Hawaii.] I'm all in.
Ruah: I've played Kensi on three different television shows: Hawaii Five-O, NCIS, and NCIS: Los Angeles. NCIS: Hawai'i would bring the total to four!
You've appeared on three shows as the same character, and Kelsey Grammer has appeared on three shows as Frasier Crane – Cheers, Wings, and Frasier. That would be a new high.
Ruah: It has to be!
Related News – Be sure to get some more news when it comes to NCIS.