NCIS LOS ANGELES is going to return for season 12 next month. One thing fans are eager to find out though is if Nell Jones will be returning to the series.
NCIS Los Angeles finished season 11 earlier than expected as the show wasn't able to film the remaining few episodes prior to lockdown. This has meant some key storylines have been left without resolutions, including the future of intelligence analyst Nell Jones (played by Renée Felice Smith). But could it be have been Nell's final appearance in NCIS LA?
Nell hadn't been herself for quite some time in season 11 of NCIS LA.
As boyfriend Eric Beale (Barrett Foa) had been given a secret mission by Hetty Lange (Linda Hunt), she didn't know where he was or what he was up to.
He rarely spoke to her during this time away and so on his return to NCIS, Nell insisted they needed to take their relationship at a slower pace.
While she didn't break up with Eric, it isn't looking great for the couple.
Will Nell Jones make an off-screen exit in NCIS LA?
The last time Nell was seen in NCIS LA was in episode 19, Fortune Favors the Brave.
She confided in agent Kensi Blye (Daniela Ruah) about no longer feeling passionate about the job and then tried to hand in her notice to Hetty.
The operations manager couldn't accept her resignation though and told Nell to take the rest of her annual leave so she could have time to properly think about what she wants.
Despite being reluctant about just taking a break from work, Nell agreed and this was the last time she was in the show.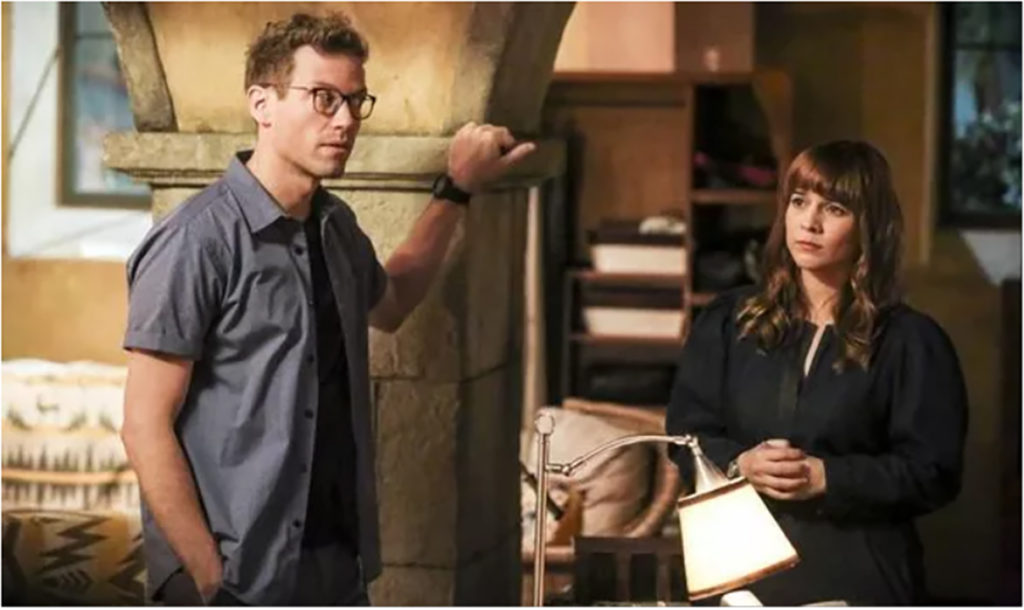 Fans became concerned as Nell didn't make another appearance in season 11 following season 19.
So many were left worried this could have been her final scene in NCIS LA.
However, thankfully, this is not the case as the actress has returned to filming along with the rest of the cast for season 12.
Taking to Instagram, Jones posted a picture of herself dressed as Nell with the caption: "self-portch mode. #season12".
She also posted another photograph of herself sat at a computer with a cameraman filming her.
Jones caption reads: "Yesterday, I did 12 pages of material while block shooting, which essentially means the scenes were filmed 'back to back'.
"And here is the last take of the day where I'm actively trying to remember how to pronounce my own name. #ncisla #nelljones #dementiaprevention101 @ncisla PS WE PREMIERE NOV 8."
So it is very clear from the actress' Instagram Nell will be making a comeback in season 12.
Thanks to the pandemic, season 11 of NCIS LA had to be cut short.
There were meant to be 24 episodes in the season but only 22 were completed in time.
So the original plan might have been for Nell to show up in the series finale but this couldn't air since the cast was still in the middle of filming.
While it is unclear what Nell has decided about her future in regards to her job and Eric, she will be returning for series 12.
Related News – Be sure to get some more news when it comes to NCIS.