Let's check in with Renee Felice Smith, an NCIS: Los Angeles alum and fan favorite. What is she pondering this week?
Smith's fans are well aware that she enjoys posting on social media, whether it's vacation photos, dog photos, or cute decorating ideas.
On Thursday, the former NCIS: Los Angeles star was thinking about a quote from one of America's most creative minds. She shared a photo of a brown leather binder embossed with an inspirational quote: "An idea is salvation by imagination."
And she captioned the photo "pretty much" with a Frank Lloyd Wright hashtag.
Fans of NCIS: Los Angeles are refusing to let go of Nell.
Fans of NCIS: Los Angeles will find it difficult to forget Nell Jones, one of the unit's intelligence analysts. At the end of last season, she was almost the new Hetty (Linda Hunt). Instead, her character and Eric (Barrett Foa) relocated to Tokyo to start a security firm. Hetty gave her approval to Nell's new career and location. The sight of Nell and Eric driving away in Eric's flashy news sportscar was undoubtedly the most sh0ck1ng part of an otherwise unremarkable season 12 finale.
And nearly every time Smith posts a photo or an inspirational quote on Instagram, an NCIS: Los Angeles fan expresses disappointment that Nell is no longer on the show. It's difficult to forget a character who appeared in 253 episodes of the show. Her post on Thursday drew back-to-back responses. "Please return to NCIS Los Angeles season 13," one fan requested. "NCIS Los Angeles season 13 is horrible without you," another quickly added.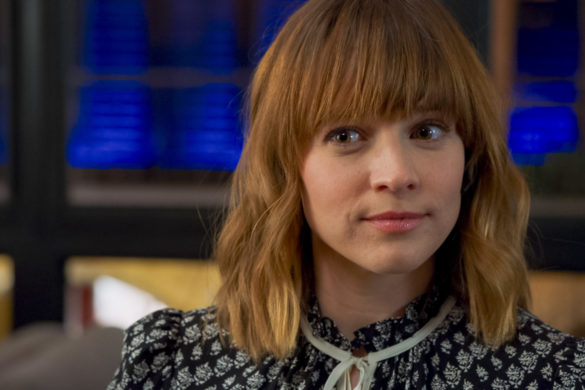 Here's a quick recap of the series.
We don't think it's bad by any means, but NCIS: Los Angeles has a different feel without Nell and Eric. The main cast is still solving cr1mes. You get glimpses into their private lives. Deeks (Eric Christian Olsen) and Kensi (Daniela Ruah) are planning to add a foster child to their family. Meanwhile, Callen (Chris O'Donnell), a foster child, is trying to piece together what happened to him when he was younger. Did Hetty prepare him for a career as a spy when he was in middle school? It appears to be so.
This year's Nell-Erics are Fatima (Medalion Rahimi) and Rountree (Caleb Castille). However, both Fatima and Rountree work in the field. Fatima and Kensi went undercover as drug addicts at a rehab center. She put on a fantastic impersonation of a fight with Kensi. Meanwhile, in the most recent episode, Rountree pretended to be a newspaper reporter to assist in the detection of a bomb on a bus.
As a result, NCIS: Los Angeles moves forward with its ensemble cast. Ruah is also the director. On Thursday, CBS announced that one of her directed episodes will air. It will be January 2nd. "Lost Soldier Down" is the title of the episode. "NCIS investigates the apparent suicide of a Navy intelligence officer who leapt to his d3ath after taking LSD," according to the synopsis. Deeks also plans to redo the backyard without Kensi's input while she is away."
Related News – Be sure to get some more news when it comes to NCIS.