NCIS: Los Angeles season 13 episode 10 airs tonight on CBS! There's going to be a lot of big stuff coming up, but there'll also be a pretty funny side plot involving Deeks and Callen.
What exactly is going on here? Well, Eric Christian Olsen's character has found a buyer for the bar, but he (understandably) does not want some random guy living above it. G. Callen is the name of this random guy. Deeks makes it clear to Sam in the sneak peek below that this entire situation makes him uncomfortable — how is he going to tell Callen he has to leave? His solution is straightforward: have Sam do it instead.
Finally, he tries to bribe Sam into doing the favor for him, but unfortunately for Marty, LL Cool J's character isn't interested. Instead, he tells him to toughen up and make it happen. Even if this isn't what Callen wants to hear at first, he's an adult. With that in mind, he'll realize that everything is fine and that he can deal with the consequences.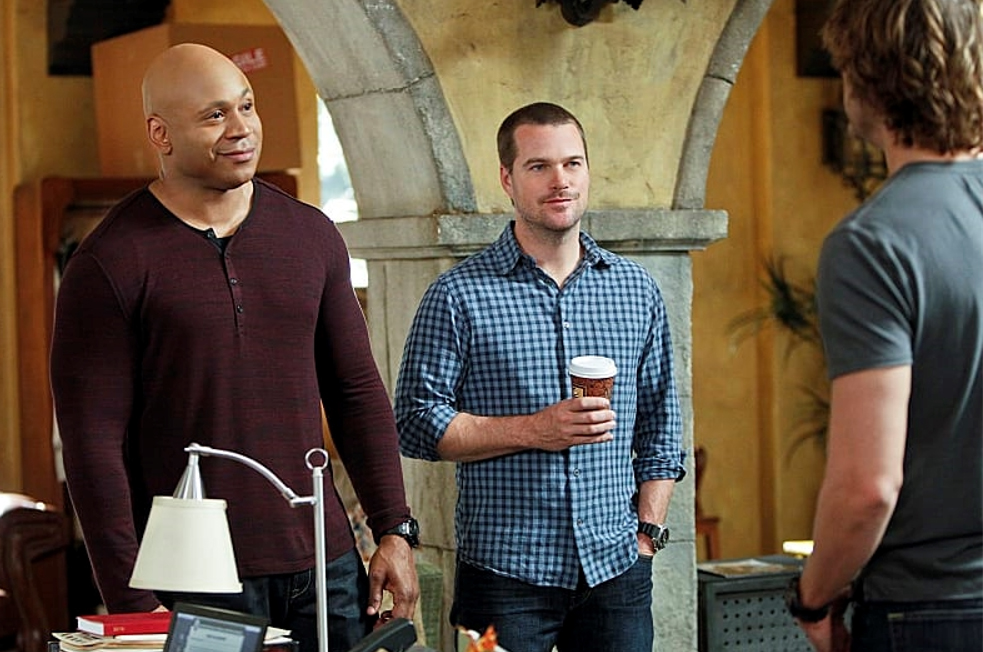 While this entire scene may not be significant in the grand scheme of things, it is a stark reminder of what we love about NCIS: Los Angeles — the relationships between many of the agents. The writers do an excellent job of constantly demonstrating that, despite their jobs and ability to save countless lives, they are still real people with the same issues and insecurities as everyone else. The vast majority of the time, Deeks is an excellent vessel for many of these emotions.
Related News – Be sure to get some more news when it comes to NCIS.