NCIS LA season 13 has officially concluded, and fans were left emotional as their favorite characters found happiness.
NCIS Los Angeles fans were overcome with emotion as they watched the season 13 finale of CBS' renowned procedural drama. Following a tense season, viewers were relieved to see the agents have something to rejoice about.
Throughout the season, Special Agent Kensi Blye (Daniela Ruah) and Investigator Marty Deeks (played by Eric Christian Olsen) have been on a journey to become parents.
It had been a difficult journey for the couple because they initially disagreed about having children and then struggled to conceive when they were both on board.
As a result, when they came across Rosa, they looked into fostering and adoption (Natalia Del Riego).
Kensi was tasked with protecting her on an undercover mission during the episode titled 'A Land of Wolves.'
"I want to be a mother," she admitted, but "I just haven't been that lucky."
Rosa was about to be placed in the foster care system if officials couldn't find any relatives in the United States, which piqued Kensi's interest.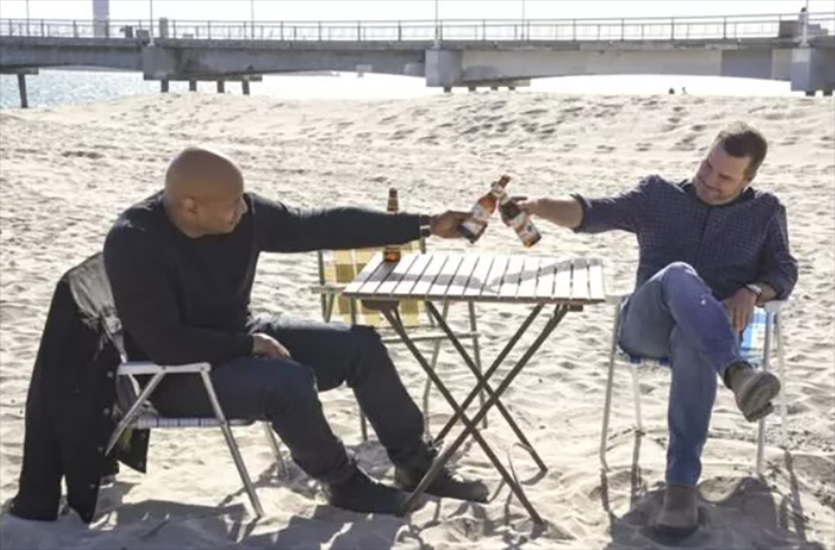 Rosa became the couple's houseguest while searching for her family; however, things took a frightening turn when she was threatened with deportation.
Marty and Kensi adopted her despite the fact that she was much older than the children the couple was hoping to foster.
The majority of fans were moved by the couple's ability to finally fulfill their greatest wish and save a young lady from deportation.
"HALLELUJAH!!!" wrote an ecstatic TheKevNation. KENSI AND DEEKS ARE ROSA REYES' OFFICIAL ADOPTIVE PARENTS!!!!"
"Kensi and Deeks are k1lling it tonight," said another fan, @mollyk1996.
"That was such a beautiful ending and an incredible episode," @upsteadchenford said.
"This is going to go down as the most emotional episode ever!" said @ScottGammon3.
In addition to Kensi and Marty's happy ending, Callen (Chris O'Donnell) and his girlfriend Anna Kolcheck (Bar Paly) may marry in the next season.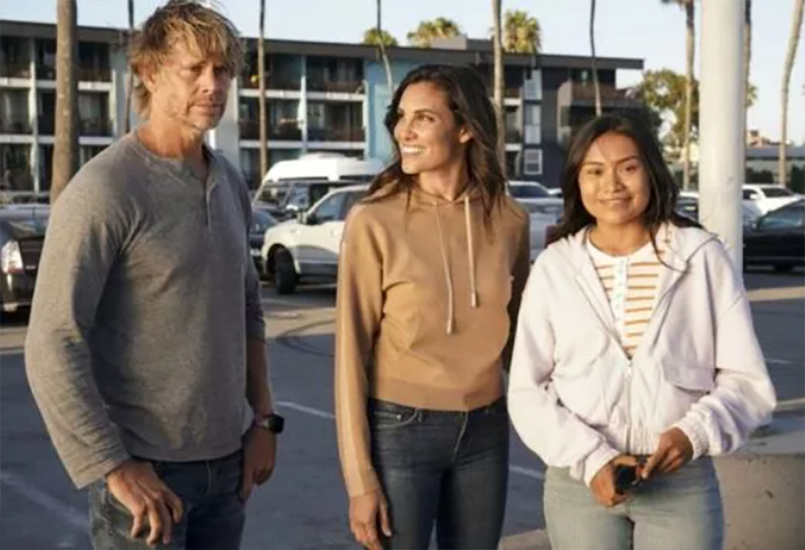 This comes after Callen proposed to Anna on one knee at the end of the episode.
Despite rumors that the couple was divorcing, Callen demonstrated that he saw a future for the two.
Fans were also overjoyed to see Callen propose to Anna after a difficult season, and they took to Twitter to express their excitement for a possible wedding in season 14.
"So good to see [Bar Paly] on [NCIS LA] hope it happens more next season," tweeted @green fury77.
"It was THE best ending, watched since the beginning and one of the best episodes ever!" said @wendy blight. On Sunday nights, we'll miss you."
Fortunately for fans, NCIS LA has been renewed for another season; however, no premiere date has been announced.
Related News – Be sure to get some more news when it comes to NCIS.