NCIS: Los Angeles' final episode of Season 14 wrapped up the stories of Marty Deeks, Kensi Blye, and co in a heartwarming way.
Season 14 of the CBS drama NCIS: Los Angeles concludes on Sunday, May 21.
The final episode had a number of surprises in store, with the stage set for Callen's (Chris O'Donnell) and Anna's (Bar Paly) wedding day, as well as the much-anticipated return of Hetty (Linda Hunt).
Callen and Anna did say "I do" in an impromptu but still adorable city hall wedding, and fans did hear from Hetty through a letter rather than Hunt appearing on-screen.
The surprises came thick and fast after that, as Nell Jones (Renee Felice Smith) made a surprise return after her season 10 exit to offer Callen and Sam (LL Cool J) the mission to find Hetty after she'd gotten herself into trouble in Morocco.
The episode's biggest – and most heartbreaking – surprise came from Marty Deeks (Eric Christian Olsen) and Kensi Blye (Daniela Ruah), who discovered they were expecting a baby together.
Their road to parenthood had been fraught with setbacks, but when Kensi discovered she was pregnant, she shared a tearful embrace with foster daughter Rosa (Natalia Del Riego).
With the episode ending on such a high note, and the tantalizing prospect of Callen and Sam still working together in Northern Africa – perhaps a spin-off? – it was inevitable that fans would reach for the tissues.
Several fans commented on the finale on Twitter during the episode, including @pierce_angelus, who said: "I love how much Callen has grown and how much he's changed in the course of 14 seasons #NCISLA he was the biggest reason I started watching and continued to watch."
"It makes me sad to think I won't be getting any more new episodes, but I'm grateful to have had 14 wonderful years." Thank you very much, @NCISLA."
"The #NCISLosAngeles series finale left me in tears." @bubbatheOG added, "#NCISLA," while @ReadWatchMunch posted a photo of 'Densi' and said, "I'm still crying over them." I already miss them #Densi #NCISLA," she wrote, followed by broken heart emojis.
Tears flowed for @traveltastelove, who commented, "Not me crying at the end of @NCISLA #seriesfinale #NCISLA #ncislafinale."
While @Surferm57878598 pleaded, "@CBS, please uncancel @NCISLA." I'd like to see it again next season. There was no reason for the cancellation. So #NCISLA @DanielaRuah @llcoolj @rtunell @ericcolsen and others, bring it back."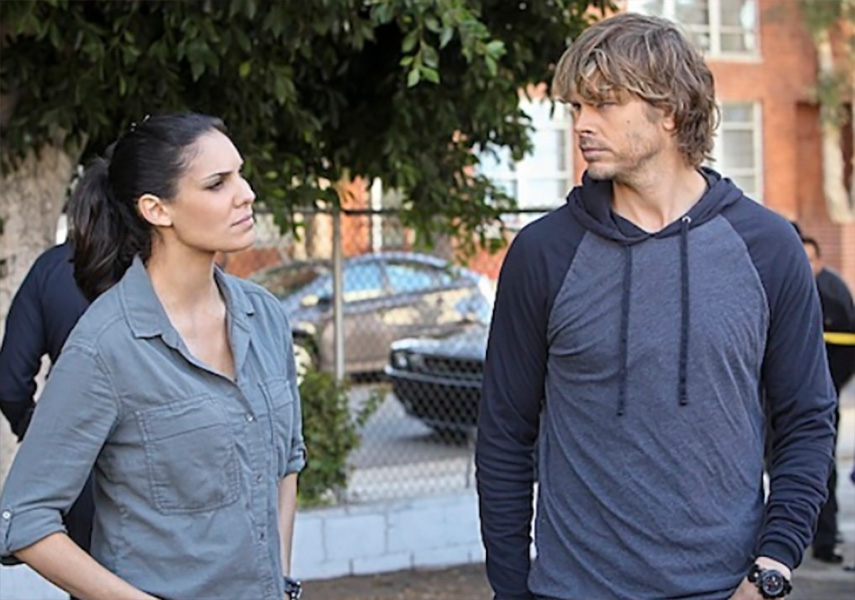 "Anyone else just absolutely ugly crying watching @NCISLA right now?" Nikki Neumann asked. This cannot be the final episode. After 14 years of watching this show, I'd like to thank the entire cast for always giving their all in every episode! This show will be missed, #ncisla."
Since the episode aired, showrunner R Scott Gemmill has spoken out about the finale's sweet ending, as well as the decision to drop Kensi and Deek's long-awaited baby bombshell.
"She was all for it," Gemmill said of Ruah's reaction to the plot when asked by TV Line.
"And, you know, [couples getting pregnant after they stop trying] is a common occurrence."
"I hope we hit it pretty well, where they moved on and adopted, and suddenly you're faced with the reality of, 'Oh my gosh, our family just doubled,'" says the author.
Related News – Be sure to get some more news when it comes to NCIS.