How much do you know about NCIS: Los Angeles? Here are four facts about the show you might not know.
1. 'NCIS: Los Angeles' rarely films at night
During an interview with CBS, Chris O'Donnell spoke about the success of the show. He says viewers keep tuning in because they connect with the characters. They also enjoy seeing life in Los Angeles. According to O'Donnell, Los Angeles is one of the characters in the show. The reason the cast and crew rarely film at night is because the viewers want to see Los Angeles. O'Donnell believes the best way to show the city is to film during the day.
"It's one of those iconic cities that people are fascinated with," says O'Donnell. "I enjoy [filming here]. I learned more about the city than I ever thought I would."
2. LL Cool J's cast mates call him by his real name on the set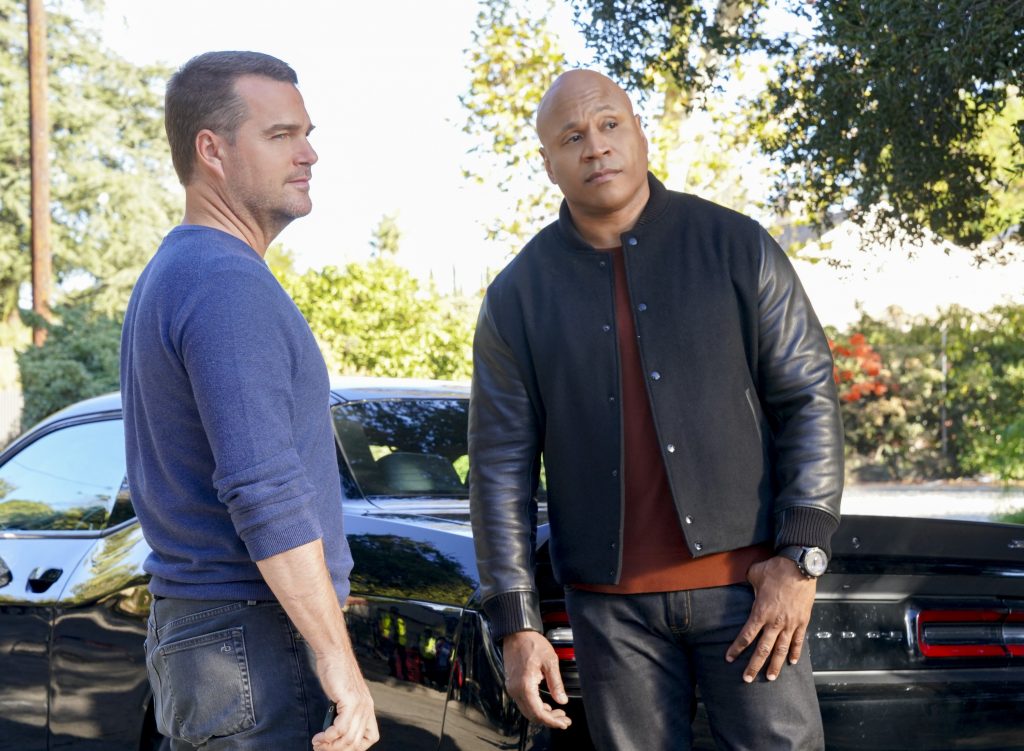 What does the NCIS: Los Angeles cast call LL Cool J? During an interview with Glamour magazine, the actor/rapper revealed his castmates simply call him Todd, his middle name. He told the publication he likes when his co-stars call him Todd because it feels more personal and natural. He told the publication he doesn't want his interactions to be all about his persona:
I let everybody call me Todd because I think that (1) It's more personal and I can connect with people, and (2) I don't want it to be about my career, my brand, my persona. I'm here working, and I just like Todd Smith on the call sheet. It just keeps it simple. I don't feel like they'll take me more serious or anything like that because I'm still LL Cool J on billing, but I think it's more personal.
3. 'NCIS: Los Angeles' had the biggest non-CGI explosion in TV history according to Eric Christian Olsen
Olsen says NCIS: Los Angeles has a lot more action than the other two shows in the franchise. One fun fact he mentions is the biggest television explosion took place on the series back in 2012. According to Eric Christian Olsen this explosion is special because it doesn't use CGI.
"I think [NCIS: Los Angeles] is a little higher octane," says Olsen during an interview with The Geek Generation. "It's like a James Bond movie every week. Gunfights, car chases, huge explosions. The biggest explosion in the history of television that was not CGI was on our show, at the end of season 3."
4. Kensi almost lost her leg
During a 2017 panel discussion, the host asks Daniela Ruah what surprised her most about her character in season 8. Ruah says she was surprised by the original storyline written for Kensi. Originally, Kensi was supposed to experience a major trauma that would change her life forever:
So, Kensi becomes debilitated for a short while, and then eventually recovers. Originally, the storyline is that she was going to actually lose a limb. And I remember when our showrunner was like, what do you think of this? I was almost so devastated for Kensi because it's kind of difficult to emotionally distance myself from her when it comes to her happiness or her sadness, whatever it is.
Related News – Be sure to get some more news when it comes to NCIS.