Medalion Rahimi, best known to CBS viewers for her role as Fatima Namazi on NCIS: Los Angeles, sparked a bit of an online frenzy by sharing a sneak peek at a new project she's starring in.
NCIS: Los Angeles is now in its 13th season, and agent Fatima Namazi (played by Medalion Rahimi) has been a staple of the show since season 10. However, with the NCIS spin-off currently on hiatus from CBS in the United States, characters such as Fatima, Deeks (Eric Christian Olsen), Kensi Blye (Daniela Ruah), and others haven't been seen on-screen since January 9. However, actor Rahimi has now revealed that fans will be able to catch her in one of the year's most anticipated series on Hulu and Disney+.
Rahimi recently took to Instagram to share a number of behind-the-scenes photos from her biopic series, Pam and Tommy.
Pam and Tommy, which airs on Hulu in the United States and Disney+ in the United Kingdom, follows the whirlwind relationship of Pamela Anderson (Lily James) and Tommy Lee (Sebastian Stan) in the 1990s.
Pam and Tommy dramatizes their story, beginning with them marrying in a matter of days in 1995 and ending with the release of a sex tape and subsequent legal battles.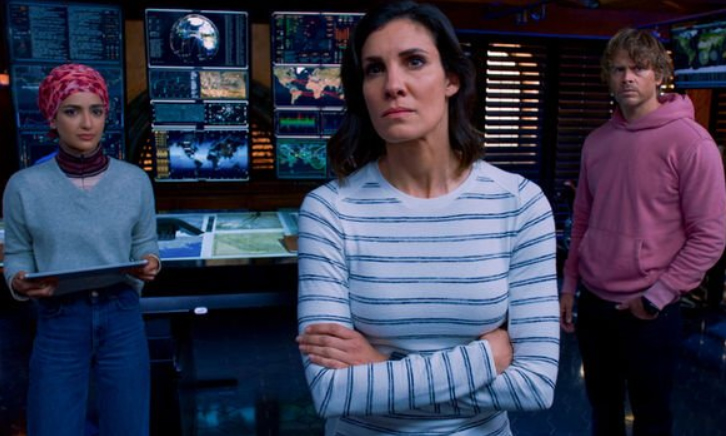 While James and Stan are joined in the cast by Seth Rogen and Nick Offerman, Rahimi has surprised fans by revealing she will also appear in upcoming episodes.
Her character's identity is still unknown, but it appears she will have ties to Seth Rogen's Rand Gauthier, the electrician who stole the famous sex tape.
So, to commemorate the release of the first three episodes on streaming services around the world, Rahimi took to Instagram.
The NCIS: Los Angeles star shared two images of key artwork for the show as well as herself in character.
"@pamandtommyonhulu premieres tomorrow @hulu!" she wrote in the caption. "I can't wait for you to see it," he said, before adding a series of love heart and fire emojis.
While fans were thrilled to see her return, many were surprised that it wouldn't be on NCIS: Los Angeles first.
"I didn't know you were in this!!" said Deeks fan account @ericchristianolsenfans in the comments section. I can't wait to see it; it looks fantastic."
"OH MY GOODNESS, YES!" @brittanyalyse enthusiastically added. "This is incredibly exciting. Congrats!"
"Can't wait to see it," said @adrienalmd75. "I'm so proud of you," she said, alongside a heart emoji.
@nicoleknutson, on the other hand, simply stated to the actor, "CANNOT WAIT." (Sic)
Pam and Tommy airs every Wednesday on Hulu and Disney+, following the release of the first three episodes on February 2nd.
Rahimi made a brief appearance in the show's opening triple-bill and is likely to make another appearance before the show's finale on March 9.
Fans will have to wait a few weeks before she returns to NCIS: Los Angeles, though a return date has been confirmed.
Season 13's ninth episode will premiere on Sunday, February 27.
"The NCIS team assists a US ambassador in her search for her missing daughter, Gia (Caitlin Carmichael), a popular social media influencer," according to the episode synopsis. Agent Aliyah De León also returns to assist the team with the case."
The show, along with a number of other network shows, had been taken off the air to accommodate the United States' coverage of the Winter Olympics.
Related News – Be sure to get some more news when it comes to NCIS.