NCIS: LOS ANGELES delivered a devastating blow last night as Marty Deeks said his goodbyes to the team. And while CBS viewers were left distraught by the revelation, it turns out Kensi Blye star Daniela Ruah was similarly upset.
Marty Deeks' (played by Eric Christian Olsen) time working alongside wife Kensi Blye (Daniela Ruah) and the rest of the NCIS: LA team has come to an end following Sunday's dramatic double-bill. In heartbreaking scenes, Deeks packed his belongings as his tenure operating as a liaison for the LAPD and NCIS was ended – permanently. And watching the CBS scenes unfold from home left the Ruah reaching for the tissues.
A potential Deeks exit from the team had been hinted at way before NCIS: LA season 12 even got underway.
And it finally came to fruition in episode five in emotional scenes between Deeks and Nell Jones (Renee Felice Smith).
Even the team's head honcho Hetty Lange (Linda Hunt) couldn't pull enough strings to keep Deeks in his job and it turned out he was too old to retrain as just an agent.
"I'm gonna miss this," Deeks told Nell as he departed from the squad.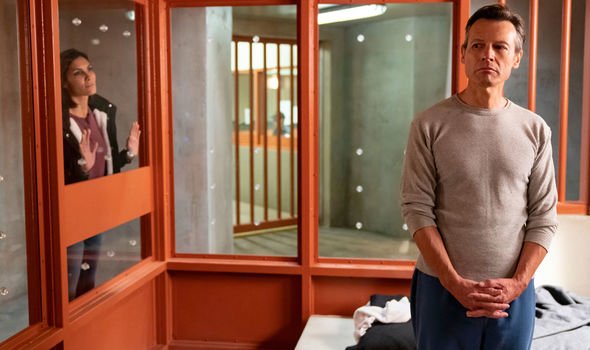 "I think we're doing good work here," he told his former colleague, prompting Nell to assure him: "You did great work."
"Keep it up, make me proud," an emotional Deeks told Nell – leaving her in tears as he made his exit.
And actor Ruah shared Deeks' final moments on-screen with her Instagram followers, admitting it left her emotional.
"I'm not crying, you're crying," Ruah captioned a clip of Deeks and Nell. "Do you have a tissue? Asking for a friend."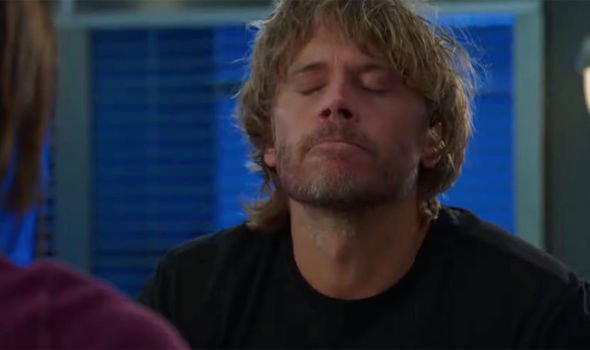 "Crushing it," Ruah added, tagging both Olsen and Smith to praise their performance on-screen.
Losing his job was just the latest in a long line of difficulties Deeks and Kensi have had to face so far in season 12, with uncertainty continuing to surround their hopes of buying a family home.
However, while Deeks may look to have no future in the team, Ruah has hinted he won't be going anywhere from the series itself.
"Listen, if Eric were leaving the show permanently, we would know about that by now, and that's obviously not the case," she told TV Line.
"So, somewhere and somehow, things happen that change the course of where the story is going."
And it turns out Ruah wasn't the only one whose emotions got the better of her watching the heartbreaking Deeks scenes.
"@NCISLA NO Deeks what? No I love him bring him back," said one devastated fan on Twitter.
A second echoed: "My heart broke for Deeks on #NCISLA, I cried with him."
Another added: "Do not ever get rid of Deeks!! He makes the show. He is my all-time favourite. You cannot get rid of him please God! Do not get rid of him."
"OMG that ending to #NCISLA. Poor Deeks and Kensi!!" weighed in a fourth.
And a fifth concurred: "I was crying when Deeks said he was fired #NCISLA."
Related News – Be sure to get some more news when it comes to NCIS.