They've been married almost 9 years and share 3 adorable kids.
If you've been following NCIS: Los Angeles, then you know that Deeks's marriage with Kensi has had its rocky points in recent episodes. But in real life, the character who plays Marty Deeks, Eric Christian Olsen, has an amazing marriage that couldn't be more solid!
Eric and his wife, actress Sarah Wright Olsen, have been married for more than eight years and they're clearly more in love than ever. Here's everything you need to know about their fairytale relationship.
How did they meet?
The couple met on the set of the Fox sitcom, The Loop, in 2006. But it wasn't exactly love at first sight. In a 2015 joint interview with ET, Eric admitted that he thought Sarah landed a role on the show because "you're super gorgeous and not because you were talented and so I was mean to you the first time we met." Given that, it's no surprise that Sarah's first impression of her husband was that he was "a big jerk." Lol!
"But at the first table read, you laughed at my jokes, and came up to me afterwards and apologized," Sarah added.
And then they lived happily ever after! (Well, there's more, but spoiler alert: They really do live happily ever after.)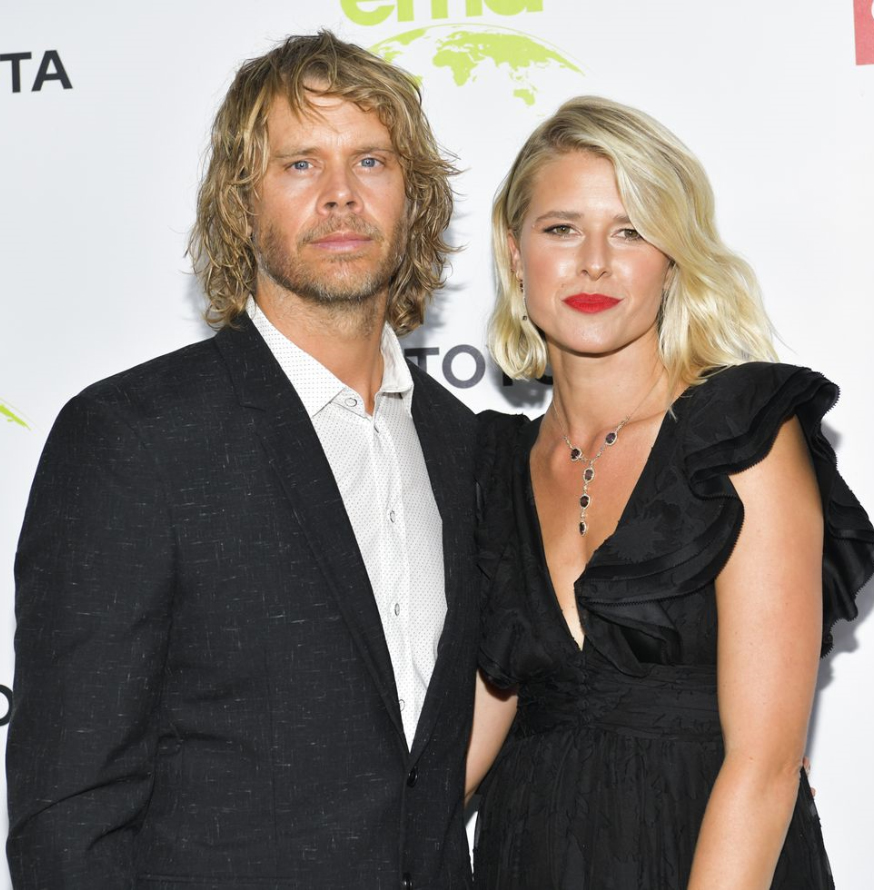 When did they get married?
Eric and Sarah dated for five years before getting engaged in Mexico in 2011. In an interview with The Talk later that year, Eric recalled the special words he spoke to Sarah when he proposed: "Nobody makes me laugh more. Nobody makes me happier. Nobody is going to be a better mother. I want to spend the rest of my life with you. Will you marry me?"
Awww. Who could say no to that?
The couple tied the knot in 2012 in a magical evening ceremony outside their mountainside home in Jackson Hole, Wyoming, according to People.
In June 2020, Sarah took to Instagram to wish Eric a happy eighth wedding anniversary, sharing a throwback photo from their wedding day with the most heartwarming message.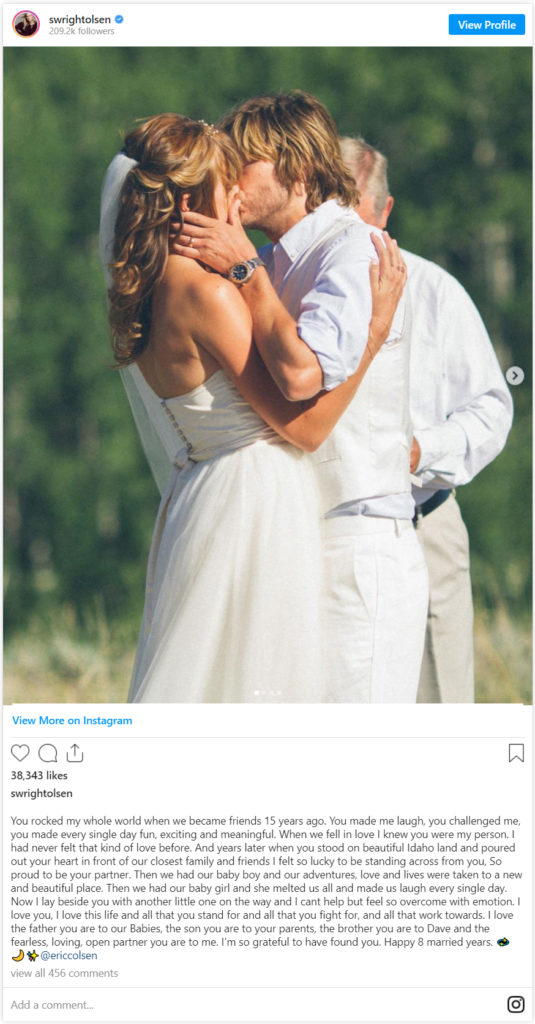 "You rocked my whole world when we became friends 15 years ago. You made me laugh, you challenged me, you made every single day fun, exciting and meaningful," she wrote. "When we fell in love I knew you were my person."
Do they have kids?
Eric and Sarah have three children together: son Wyatt Oliver Olsen, 7, and daughters Esmé Olivia Olsen, 4, and Winter Story Olsen, 4 months.
Eric welcomed little Winter to the world with a sweet Instagram photo of his wife and two daughters and some meaningful words about finding the silver linings in a difficult year (hi, 2020).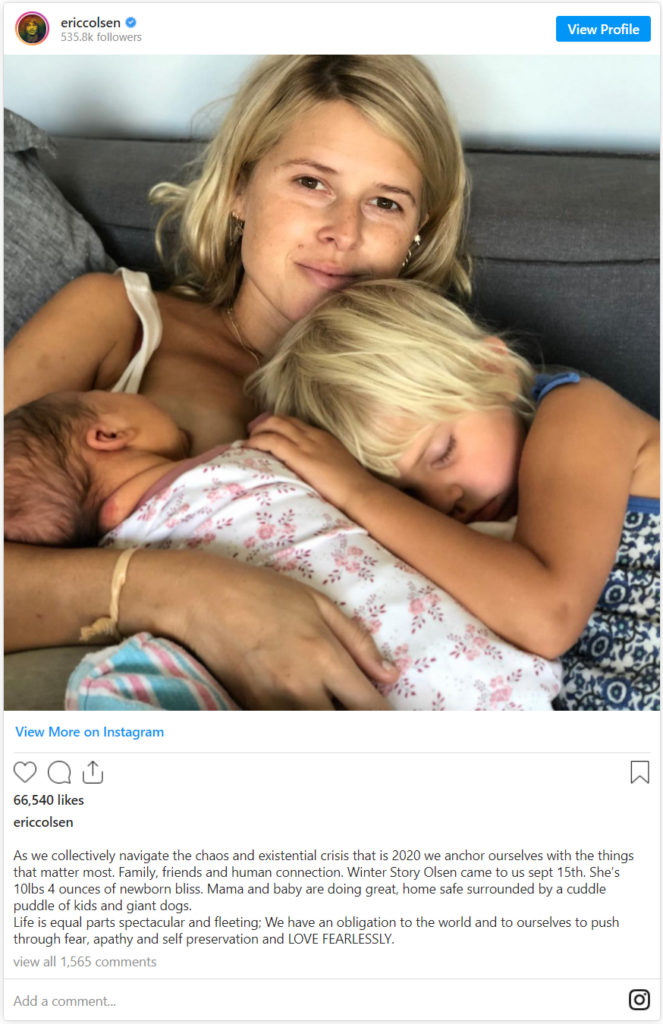 "As we collectively navigate the chaos and existential crisis that is 2020 we anchor ourselves with the things that matter most. Family, friends and human connection," he wrote. "Winter Story Olsen came to us sept 15th. She's 10lbs 4 ounces of newborn bliss. Mama and baby are doing great, home safe surrounded by a cuddle puddle of kids and giant dogs."
Sounds like everything is just as it should be in the Olsen household. We totally love this couple and their adorable family!
Related News – Be sure to get some more news when it comes to NCIS.