Daniela Ruah, star of NCIS: Los Angeles, has spoken out about the highly anticipated crossover event that will air on CBS later this month.
Daniela Ruah, star of NCIS: Los Angeles, has proven to be as talented behind the camera as she is in front of it, directing episodes of the global hit police procedural. The 39-year-old creative, who plays Special Agent Kensi Blye on the show, will soon return to screens after a brief absence as part of the CBS franchise's historic crossover event – but getting there wasn't easy.
Kensi will team up with agents from NCIS and NCIS Hawaii in the NCISverse crossover, which will air on CBS in the United States on January 9.
This means that for the first time, Alden Parker (Gary Cole), Sam Hanna (LL Cool J), and Jane Tennant (Vanessa Lachey) will be fighting cr1me together.
And the event's promo appears to have revealed who they'll be facing in the form of a villain played by Yellowstone's Dawn Olivieri.
Getting to this point in the show's history, on the other hand, was a logistical "nightmare," according to Ruah.
"The thing is, it's kind of a logistical nightmare for the producers of every show," Ruah said of the crossover.
"Because you have a set of characters that are coming to our show or whatever we're doing," she continued.
"However, they may have to appear on our show in the morning and then drive back to Santa Clarita for the regular NCIS to finish the day up there," says the producer.
"Schedule coordination was a huge deal for the producers, and kudos to them for making it work."
Despite their "nightmare," Ruah and the cast have made no secret of their eagerness to bring the event to life.
In fact, Ruah was one of the first stars to tease the crossover when she posted an Instagram selfie with her new co-stars in October.
The cast posed for a photo on the set of the project, which included Wilmer Valderrama, Eric Christian Olsen, Vanessa Lachey, Yasmine Al-Bustami, LL Cool J, Medalion Rahimi, and Gerald McRaney.
"What an incredible experience!" Ruah wrote to her 1.1 million Twitter followers at the time. "Can't wait to see what's in store for you… "I adore the NCISverse family."
Ruah had the not-so-small task of directing in the pipeline once the crossover event premiered.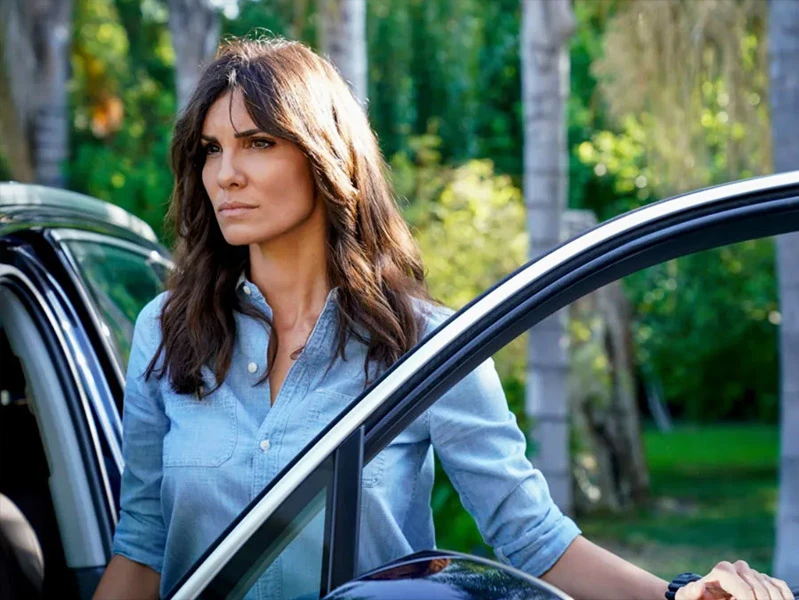 She'll be back on double duty for two episodes this season, the yet-untitled 14th episode and the recently aired fifth installment, Flesh and Blood.
It was a deeply emotional episode that addressed the issue of domestic abuse and gave fans a deeper look into Deeks' (Eric Christian Olsen) past in some very touching scenes.
Fans have also gotten a glimpse into Kensi's complicated home life so far this season.
They're struggling with work-life balance now that she and Deeks are full-time fostering Rose (Natalia Del Riego).
Deeks' mother has also arrived in town to help, though this causes more problems than it solves.
Will Kensi and Deeks survive the crossover and get their lives back on track?
Related News – Be sure to get some more news when it comes to NCIS.