The next episode of NCIS LOS ANGELES appears to throw another wrench in Special Agent G Callen's plans to propose to his girlfriend, Anna Kolcheck.
After more than ten years with the NCIS, G Callen (played by Chris O'Donnell) may be able to put the secret agent life behind him and settle down with Anna Kolcheck (Bar Paly). Unfortunately, before they can start making wedding plans, he'll have to have an awkward conversation with her father, Arkady Kolcheck (Vyto Ruginis), in the 300th episode of the popular CBS spin-off NCIS: Los Angeles.
When NCIS: Los Angeles returns for episode 300, Work and Family, Arkady may be reluctant to give Callen his approval to marry his daughter.
In a newly released sneak peek, Callen asks Anna's father for a favor and is met with a different reaction than he expected.
Callen confesses his feelings for Anna, which Arkady initially accepts and presents him with a large stack of dollar bills.
"I don't need money," the agent says, refusing the money. "I'm going to ask Anna to marry me, and I'd like your approval."
The video ends on an ambiguous note, with Callen looking on in horror as Arkady bursts out laughing.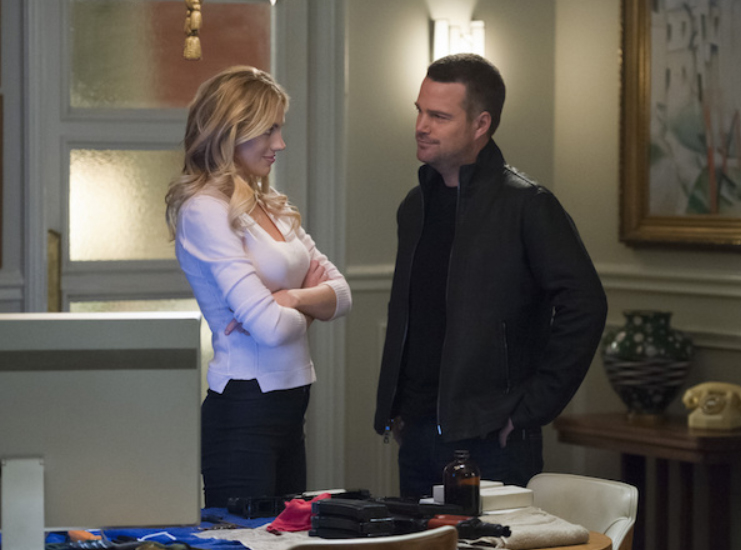 Is Arkady laughing because he doesn't think Callen is ready to marry his daughter?
Another episode clip reveals his response when Callen discusses their conversation with fellow agent Sam Hanna (LL Cool J).
Sam had recently moved in with his father, who had been diagnosed with Alzheimer's disease, and things had not gone as well as he had hoped.
"I think there's a 50/50 chance that one of us will k1ll the other by the end of the week," he jokes.
"If it's any consolation, I might be giving Arkady a little dirt nap as well," Callen says.
After a heart-to-heart with Arkady the previous season, the agent was talked out of the proposal.
Now that he's finally worked up the courage to ask Arkady outright for his approval to marry Anna, he's received another rude awakening.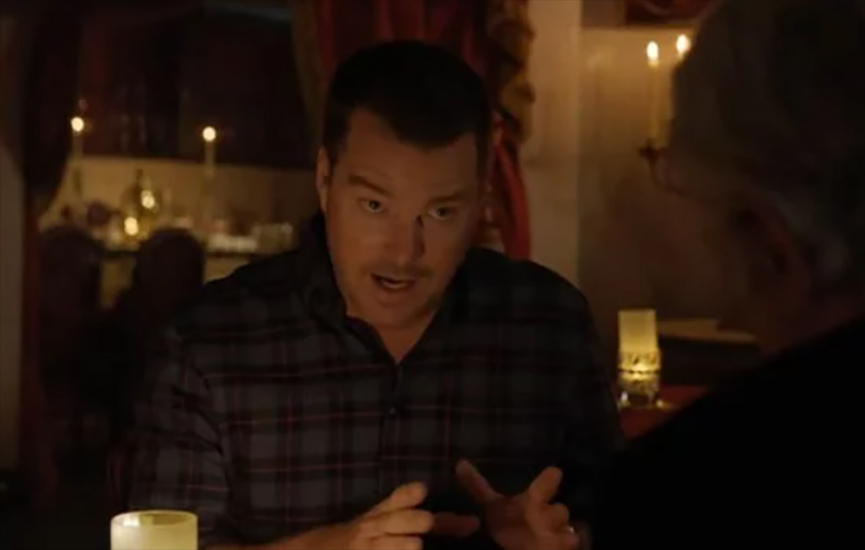 "He declined. "I'm serious, he forbids me from marrying her," he told Sam.
Sam was enraged by Arkady's response and advised Callen to tell Anna and proceed with the wedding regardless.
"Well, it's Arkady; he's half insane," he says, to which Callen responds, "Just half?"
Anna is still unaware of her father's reaction, but she and Callen could simply disregard his warning.
"She won't care," Sam assures Callen. She'll either laugh it off or rip him a new one. Most likely both."
Callen, on the other hand, retorts, "He said the marriage will be cursed if we don't get his blessing." What exactly is it, Russian? That's something I've never heard before."
The current season of NCIS: Los Angeles could end with a wedding without his approval, but the stubborn and determined agent is more likely to try to win Arkady's approval before getting down on one knee.
Related News – Be sure to get some more news when it comes to NCIS.