NCIS LA season 12 could welcome a new family member to the CBS series soon as a first-look promo from episode 12 shows Marty Deeks and Kensi Blye take steps to make their baby dream come true.
Marty Deeks (played by Eric Christian Olsen) and Kensi Blye (Daniela Ruah) have become NCIS: LA fans' favourite husband and wife crime-fighting duo during their time in the CBS drama. However, season 12 has thrown up some of the couple's biggest challenges yet, from Deeks' job in jeopardy to question marks over their first family home. 
But time and time again, the pair have worked together to overcome all the obstacles thrown their way.
When Deeks was in a rut over the future of his career, Kensi was on hand to pull him right back up.
And NCIS: LA stalwart Hetty Lange (Linda Hunt) played her part to keep Deeks and Kensi's lives on track, pulling some string to see him through the FLETC training.
Now, in the upcoming 12th episode of season 12, Kensi and Deeks look like they're going to be taking huge steps in order to welcome their first child together.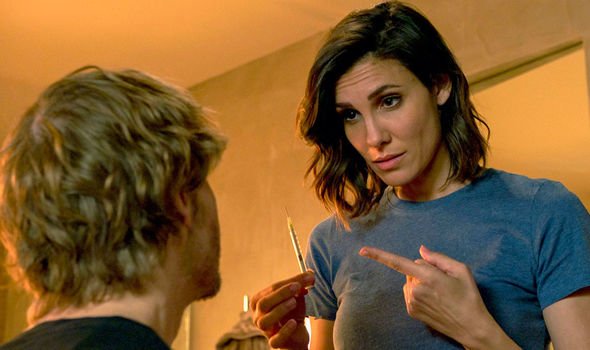 In a preview clip from Can't Take My Eyes Off Of You, Kensi and Deeks are shown conducting some home tests.
It isn't made 100 percent clear what the tests are for as the clip kicks off, but one thing is evident: Deeks doesn't like needles.
Kensi says to her other half with a syringe in hand: "Shh, focus."
"I am focussed," Deeks replies, before adding: "You know how much I just don't want to do anything that causes you pain, like, ever."
Reassuring her husband, Kensi calms his fears: "Honey, listen…
"You can not think of this as something that causes me pain.
"You have to think of this as you helping us, hopefully, have a child."
In a heartwarming moment, Deeks lets his guard down as he agrees: "Okay.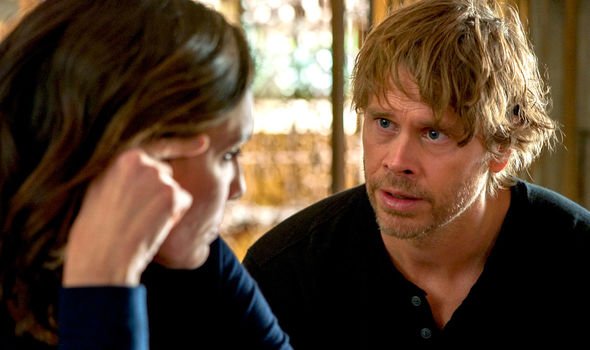 "You know that I love you no matter what, right?" Deeks asks Kensi. "Which means I am going to embrace anything and everything that is out of our control.
"But this I do have control over and I'm a little worried I'm gonna mess it up because I get fainty around needles."
Kensi lets out a laugh at Deeks' vulnerability before giving some strong words of encouragement.
"Right, said by the guy who slayed students half his age at FLETC to become the oldest new investigator in NCIS history," Kensi says.
"The oldest?" Deek comically asks which Kensi, quick as a flash, replies: "The oldest but also the sexiest."
The two share an adorable moment before Kensi asks if Deeks can trust her and she hands him the needle.
But does this mean the pair will be welcoming their first child together in the not-so-distant future?
Fans will have to tune into the rest of season 12 to find out if the Deeks clan expands.
Related News – Be sure to get some more news when it comes to NCIS.